Fathers Day Gift Guide
MEN | GIFT GUIDE – The Modern Mans Must Haves.
Whether you are celebrating the day of a loving father, grandfather or father figure you'll agree men can be hard work to buy for. I've searched the internet for some interesting and useful items to satisfy the gents, tech lovers, skincare junkies and more.
I also have a review of the Lacoste L.12.12 Noir which smells so fresh and warming at the same time.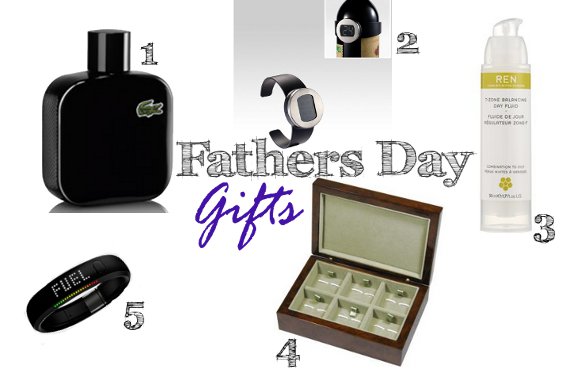 The shopping list
1 – Lacoste L.12.12 Noir Eau de toilette.
£47
2 – Wine bottle thermometer
A unique watch style thermometer to show the temperature of the wine, perfect for making sure that red is just right.
£12.99
3 – Ren Matte Balancing Fluid A mattifying day fluid that is ideal for men who like skincare but don't want the shine.
£26
4 – Camphor Burl Veneer 6 Cufflink Box A perfect stylish travel box to keep cufflinks organised and safe whilst travelling.
£89.99
5 – Nike+ FuelBand This looks like it would be a great investment for those who are keen in fitness or those that need to introduce it in their lifestyle.
£129
Some additions