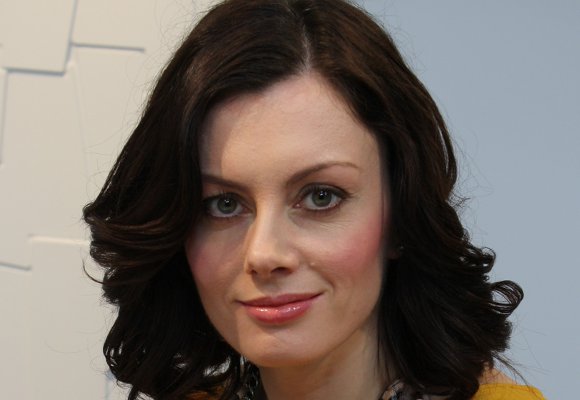 Exclusive Skincare Interview With… Dr Sam Bunting
EXCLUSIVE INTERVIEW- BeautySauce Asks The Experts.
I recently had a fantastic opportunity to interview some skincare professionals on Skype, Dr Sam Bunting is a cosmetic Dermatologist and Tv presenter and Georgios Stamatas is the Johnson and Johnson Research and Development expert. I asked my facebook followers to send me their skin complaints that they'd like the pro's to answer and these were the results*
*Not every question you guys asked could be answered as we ran out of time
As NEUTROGENA launched their new Pore and Shine range we focused on blemishes and complicated skin types, when skincare should be introduced and what to use which is helpful for my younger readers and parents with teenagers.

At what age should a good skincare routine start and what should be used ?
Dr Sam Bunting- Usually skincare routines start around the age puberty begins, that's when we see blackheads and oilier skin which is a good time to start. The Neutrogena Pore and shine contains the Salicylic acid which is one of the best therapeutic agents but also a potentially preventative agent because if you can stop the clogs forming by exfoliating the pore and preventing the cells clogging up with the oil you should get fewer spots. The salicylic acid is anti inflammatory so even the odd blemish you have would be soothed and more rapidly resolved. So that's a good strategy to start with and making sure make-up is removed properly is fundamental!
The range also includes the NEUTROGENA Visibly Clear® Pore & Shine Daily Wash. This unique facial wash visibly mattifies the skin and unclogs pores, all with the fresh scent of tangerine and lime.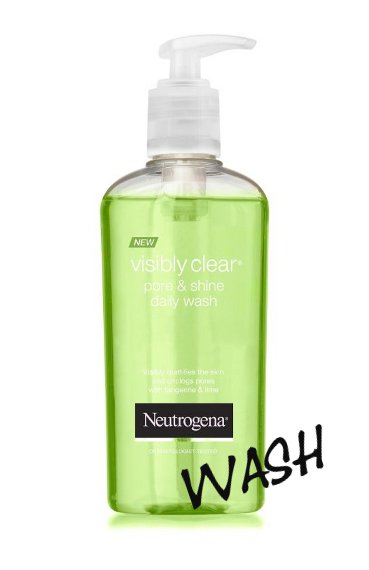 As a make-up artist I see lots of skin types and horrifyingly I have met many young girls AND adults who don't moisturise which both confuses and worries me. Can you explain how important moisturising is for those naughty folk who don't.
Dr Sam Bunting– People are scared to moisturise because they fear moisturiser gives them spots,  moisturising is a must and if you have blemishes use a non-comedogenic range. Neutrogena and French pharmacy products are the best like Cetaphil and La Roche Posey. Lack of moisture leads to dehydration and ageing of the skin!

I get a lot of questions regarding sensitive skin that is extremely dry, they tell me anything too heavy brings them out in blemishes, any advice?
Dr Sam Bunting- This is classically confused skin, those with this skin type are the people who tend to mess around with skincare too much and constantly try new products. They're often the ones who try out the latest trend whether it be the cleansing brush or hot cloth polishes and likely to be microdermabraison at home like crazy, twice a day!. The first thing to do when the skin starts acting in a confused fashion is to start doing LESS. The best advice is to strip it back to basics with the mildest products and ALWAYS moisturise.  So a NON foaming cleanser, if you cleanse and feel that squeaky cleaning feeling afterwards you're cleansing too much, oh and use a basic moisturiser. Again it's just about looking for non-comedogenic products. It's nothing to do with the heaviness of creams it's to do with the ingredients that may clog pores. Using the correct products will nourish  and retain water levels within the skin which is very important, this is what causes dry inflammation as there's not enough moisture in the skin. Either people are cleansing their skin too much or not moisturising which is stripping the moisture content from the skin.
I prescribe some of my patients medication which causes the skin to become dry but we combat this with the right products, just because it's a heavier weight cream doesn't mean it will promote spots

The NEW NEUTROGENA Visibly Clear® Pore & Shine Daily Scrub has a double-action for tightened pores and mattified skin, providing a flawless-looking complexion. The unique formula is clinically proven to remove 77% of excess sebum and provide a lasting matte effect without over-drying the skin.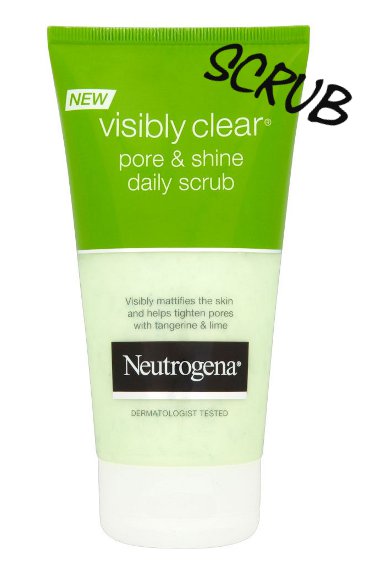 A few of my readers are suffering from adult acne which seems to be prominent on the chin and jaw area. They're very red and sore. Do you know the causes and have any advice to clear it?
Dr Sam Bunting– Unfortunately it's mostly women who suffer adult acne on the chin as it's hormonal but often linked to stress. The best option is to reduce the levels of stress and use a mild skincare, again look for non-comedogenic products and keep it simple until the skin settles.
Does the Neutrogena Pore and Shine wash have a high alcohol content?
Georgios Stamatas- This particular line has a wash and a scrub and no they don't contain a lot of alcohol. The scrub contains salicylic acid in the exfoliating beads which help remove the dead cells and sebum from the skin to reduce the oiliness. We also have the perfume of tangerine which gives a fresh smell, which is the morning kick you get from a wash.
So the small amount of scent in this is ok for those with sensitive skin types
Georgios Stamatas– Correct, yes it is.
I hope this has helped your skincare queries, the advice should certainly be taken on board as these guys are professionals in skin.
I just wanted to clarify that this is not a sponsored post and I have not reviewed or used the products so I can't give a personal opinion on either item in the range. Thank you to Neutrogena for arranging this amazing opportunity to speak to such knowledgeable and lovely pro's. I love skincare and the biology of the skin so this was a fantastic day for me, go on call me a geek…I'll let you 🙂