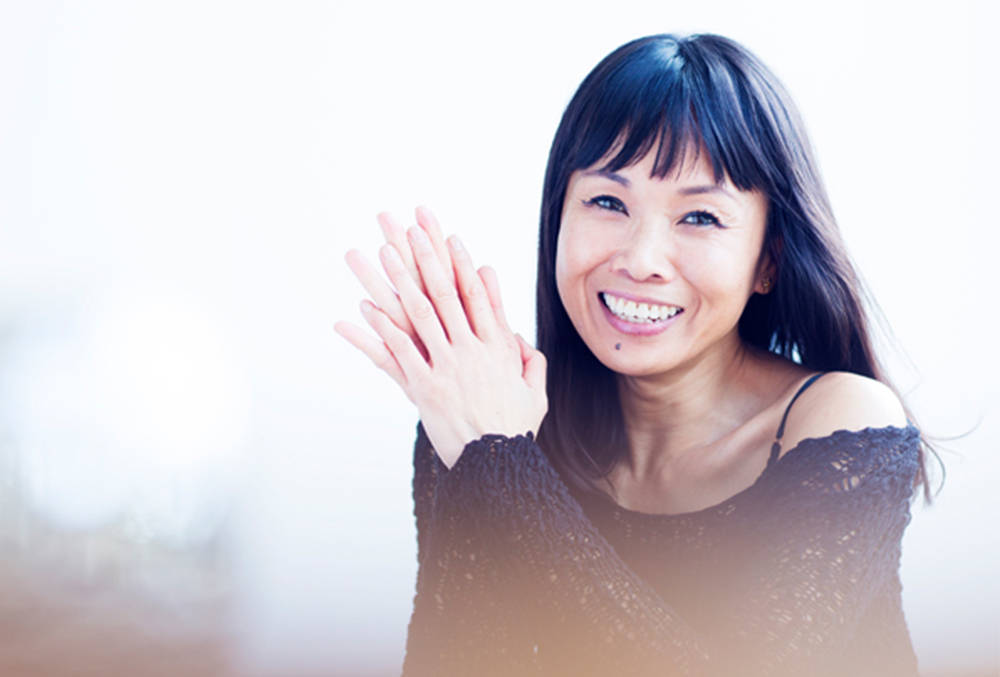 EXCLUSIVE Interview – Celebrity Facialist Su-Man Hsu
I recently had the pleasure of meeting the incredibly talented and multifaceted facialist Su-Man Hsu. A professional Dancer, Shiatsu master, Pilates practitioner and highly established celebrity facialist with her own successful skincare line Su-Man is a perfect blend of creativity, beauty and spiritual connection.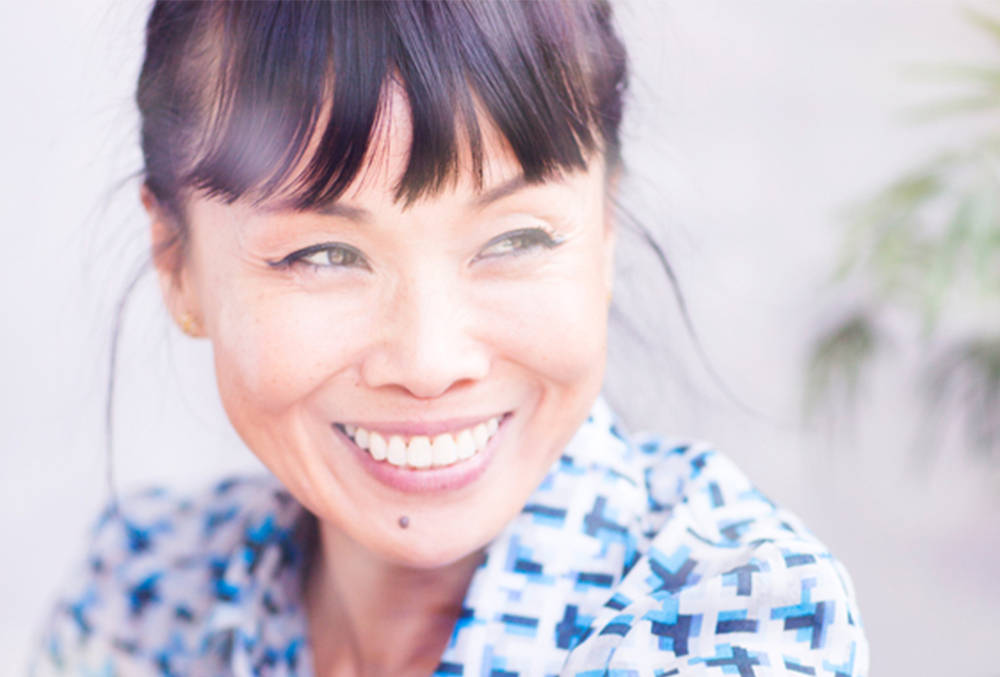 From being a personal facialist to actress Juliette Binoche for over 5 years to treating the beautiful Frieda Pinto, it's evident that Su-Man's methods work, and work well! famously named 'facelift in an hour' and 'non-invasive alternative to Botox' her facials are far from the norm and mix Eastern and Western skincare techniques as she later tells me "It's a combination of prevention philosophy from east and correction ideas from west."
My treatment at The W hotel in London's Leicester Square was both a luxury and education, having had many facials before and being a qualified Beauty Therapist I have good level of understanding and expectation and this went above and beyond all of what I've experienced and learnt. Su-Man uses the Shiatsu technique, a form of healing touch which involves pressure and gentle massage.
The treatment also included the up close and personal blackhead extraction, exfoliation and a cooling mask which Su-Man whipped up (literally) before applying. The most magical part is the foot and leg massage which I didn't realised was part of The Su-Man facial. Whilst the mask was setting she massaged the lower body and was able to identify through touch alone that I suffered digestive bloating as I had some swelling in the sole of my foot. Astonishing!
I also received the most relaxing yet energising neck and back massage which focused on areas down my spine and included scalp kneading and ear rubbing (find out why she does this in my Q&A below) Su-Man found an area at the base of my skull where I suffer migraines. I didn't tell her this as she already knew, she could feel it and spent time massaging it reliving the pressure.
When I arrived my skin was in an ok condition for my age I'd say, I don't have major lines or skin issues but what I have noticed since being pregnant is it's a lot drier at the moment. When I arrived Su-Man scanned my skin with a magnifier which relayed an image onto her laptop. From that she told me my cheeks where quite dehydrated and my forehead was oily. She also asked if I lie on my left side as it's drier (I do!) Another problem I noticed was that my skin seemed more sensitive and flushed on the cheeks either side of my nose with very small pustules (whiteheads) caused by rosacea. Something I have never experienced before this pregnancy…
After the treatment my skin was completely calm, albeit a couple red areas where said blackheads were removed but other than that the complexion looked even, the surface looked more plump and it felt cool and hydrated to touch. However although the outside was a marked improvement I felt a really good energy inside, I'm a strong believer in flow of energy and importance of meditation and felt massage stimulated not only my blood flow but positive energy. I can see why Su-Man uses these techniques as it becomes much more than just a lovely facial. My words were "I feel like I've had an M.O.T" I'd highly recommend if you want an in-depth skin analysis and treatment with the most incredible massages.
I also caught up with Su-Man for some questions on skincare and the most common issues.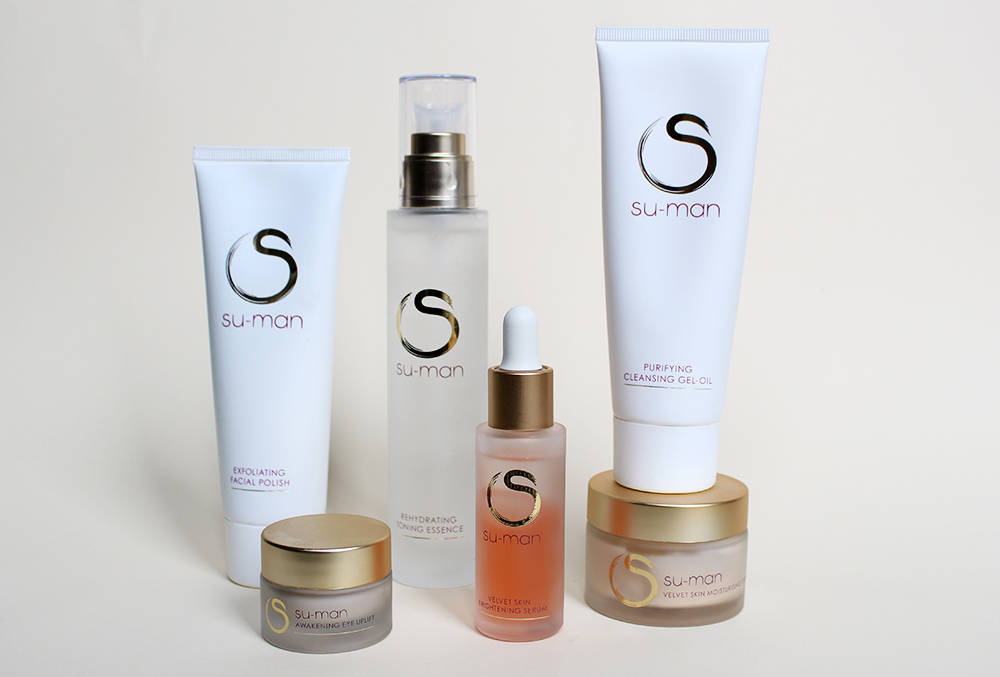 How did you get into skincare?
Quite simply, after years of working with different products and brands I was never 100% satisfied with the results I'd seen on my clients faces. My natural intuition was to create something that was compatible with my facial technique and provide instant, long lasting results.
What are the most common issues you see?
Looking for quick fixes is the most common problem. We are living in a high tech world, if you push a button you can get what you want, whenever you want it. When it comes to the 'LOOK' of their skin sadly most people are looking for quick fixes. Achieving healthy, beautiful looking skin should be a ritual not a drag.
What products should pregnant women avoid, and what should they use on their body?
Pregnancy is such a natural thing for the human body therefore one should not be over anxious or stressed about the details of it. As long as you are not too extreme in what you do or eat you should have no problem at all.
By saying that, I will highly recommend not to use pure essential oils as it is a concentrated ingredient, hence can be very toxic.
When did you launch your products?
I launched Su-Man Skincare in December 2013.
They've won quite a few awards, what's the most memorable moment in your career?
There are two moments that are particularly memorable for me, one is of course to see my product launched successfully . Another one was being involved in the 2012 Olympic opening ceremony. I was the rehearsal director for one of the final dance scenes.
You mix Eastern & Western techniques, what are the elements you take from each?
It's prevention philosophy from east and correction ideas from west. In Asia we believe if you prevent things happening then everything will fall into the correct place, so the things we eat and do are all about prevention. Whereas western society are much more about correction, for example their approaches to modern medicine.
I took the strengths of both culture parents to create the Su-Man Way .
Are there any skincare trends you wish would stop?
For me, looking after yourself isn't a trend – it's a life time commitment. Trends will always come and go, but if you are educated on the basics you can't go wrong.
I loved that your facials involve way more than just the standard, why do you include the foot massage and ear rubbing technique?
We Chinese believe that massaging certain parts of your body encourages the whole body's healing process. My facials are all about reconnecting the physical and emotional energy and are tailer made to the individual, depending on their needs. Rubbing the ears helps improve your facial circulation and is good for your general well being. Massaging lower calves and feet opens up the rest of your body's energy channels so the Chi can flow smoothly throughout the whole body. These little tips will help energise your body, making you look more youthful and healthy.
What are you currently working on?
We have a very exciting product launch happening in April exclusively to Selfridges. I can't say anything more for now, but stay tuned!
Have you got any skincare tips for my BeautySauce readers?
For me, energising your skin is the key to keep yourself looking healthy and youthful just like doing exercise for your body. If you add the following tips to your daily routine you will see a significant difference to your skin!
1.Morning cleansing 
Wake up your facial muscles and get yourself ready to "face" the day! Our skin produces natural oils while we sleep. This combined with the heavier "night time" products that some people use, can leave the skin looking extra oily and cause an accumulation of dead skin cells and bacteria. In the morning use my Purifying Cleansing Gel Oil and massage technique to remove any residue and energise your skin.
2. Eye care
The skin around your eyes is extremely thin and fragile, so proper eye care will give your skin a more energised look and protect any damages. My Awakening Eye Uplift Cream contains spirulina and rosehip oil, essential ingredients in battling fine lines, puffiness and dark circles.
3. Keep your skin moist 
Hydration is the key to keeping your skin plump and supple. Our skin is constantly being exposed to harsh conditions, like pollution and central heating. My Rehydrating Toner is ultra hydrating and helps hold moisture to the skin. Apply in the morning and throughout the day if need.
There is so much advice on skincare available, however if you follow these basic steps, I guarantee you will see a difference!
Carly's Favourites From The Collection
I was kindly given Su-Man's skincare collection to take home after the treatment and continued to use daily, morning and evening in the steps as advised.
I stopped using my glycolic toners as I think they were adding to the sensitivity of my cheeks causing them to feel warm and irritated. Instead I've swapped my products and been using Su-Man's cleanser which is like a cream but turns into an oil removing the makeup and daily aggressors without stripping the skin. After cleansing I have been using the toner with the tapotement movements to stimulate the circulation and allow the product to penetrate.
I then follow with a serum and eye cream, I have been alternating my serums but I have continued to use the Awakening Eye Uplift and there's a noticeable improvement on the fine lines that were forming above my cheekbone just under the lower lash line then finish with moisturiser
It's been a little tricky knowing what to use whilst pregnant so it's good to know I can use all the products if I wish as not contain anything toxic (i.e. some essential oils)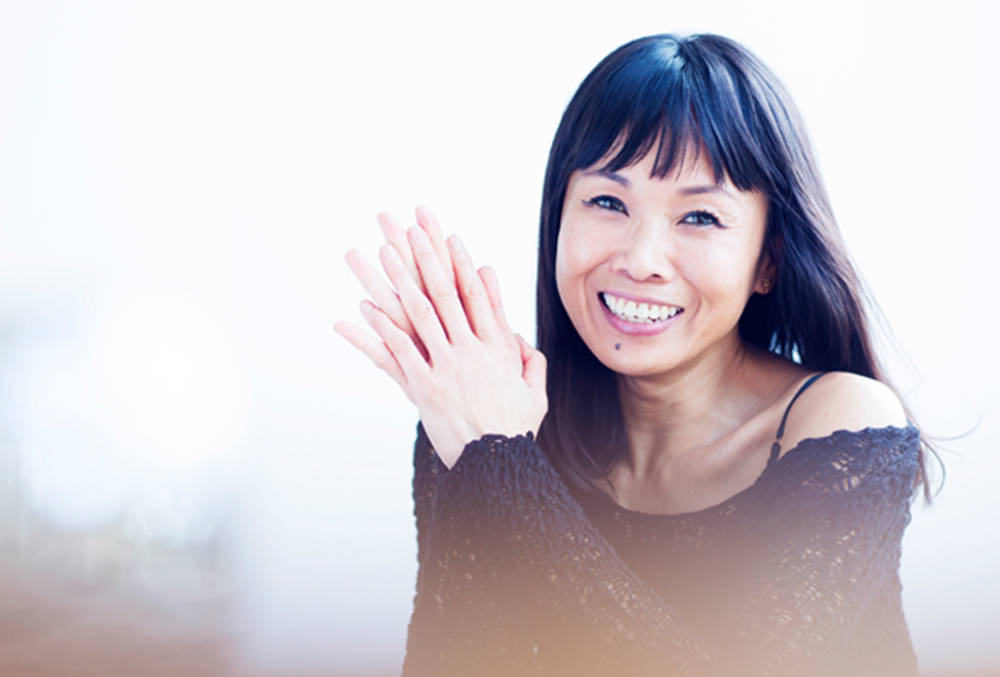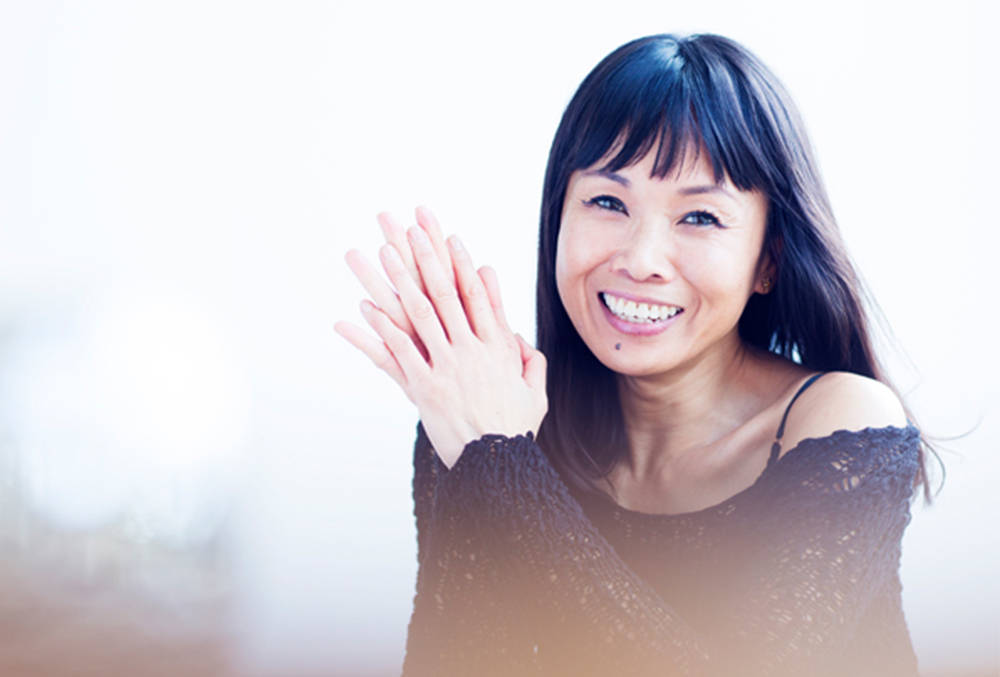 Read more on Su-Man and how her empire began!
When I was born, my parents offered me to our childless neighbours (accepted practice in rural Taiwan fifty years ago). They rejected me saying "I was too dark, skinny and ugly!" Straight talkers us Chinese. It's ironic then that my whole professional life has been devoted to expressions of beauty. That kind of beauty where physical and emotional energy are so connected we feel an inner light is switched on.
My parents were illiterate farmers and I grew up as the last of ten siblings, literally in a mud hut, so that when it rained outside, it rained inside too. I only had one pair of shoes, which I could only wear when I went to school. Otherwise, I spent all my time barefoot. Today my husband laughs at my feet because I can use them like hands and pick things up around the house.
I used to climb up a tree just in front of the rice field at the back of our mud house. I would look at the land around me and think the world was so beautiful, pure and nothing's impossible. I could sit next to my father and not talk for hours, whilst still feeling as if we were communicating. It was a very powerful sense of being present through stillness and silence. Together with my sisters we would gather all the left over fruits and vegetables to make skin potions which we would then put on our faces, hair and bodies. Farm girls want to look beautiful too!
Fast-forward ten years and I'm a dance student at the Taipei University of the Arts (I was the first female in my family to make it past high school education). It was no surprise to me that I fell passionately in love with the most wonderful form of non-verbal expression – dance. One evening, whilst washing my dance clothes, I bent over and my back seized up completely. I went to see a famous Chinese doctor and through the power of touch he cured me. All through that time I realized how unhappy the human body could be when it is shut down, blocked, stagnated and unable to express itself. It's a dark miserable place but the genius of the master's hands was able to restore my inner light. I discovered a second love. I must have absorbed something as my clients tell me I have magic hands when they have one of my facials.
Throughout the next ten years I enjoyed working with some of the most famous world class dance companies in Europe.  Dance is one of those things where you lose and find yourself at the same time. It's the perfect mix of instinct and science. I can truly say it's been the inspiration for my skincare range and philosophy. It's about "effortless power", something you will find in my facial and skin products.
I retired from dance in my late thirties after the birth of my first daughter. I have two girls – the second is a little angel I adopted from China. We moved from Europe back to my husband's home in London. He was also a dancer and is now a famous dance producer. At this time, my second love – shiatsu and the power of touch took over. I can't do anything unless I make it an art form and this approach resulted in the creation of my own shiatsu inspired facial technique.
Soon after, a series of beautiful accidents happened. Perhaps the biggest was a chance meeting with the actress Juliette Binoche. In fact she came in for a facial on recommendation. I told her that her skin quality was poor and a little saggy. She naturally took offence. We Chinese are straight talkers…remember my neighbours?! A year later she got back in touch and I ended up being her personal facialist for five years. Truth goes a long way!
Two years ago I had to train the Indian actress Frieda Pinto to dance for a new film (I still dance and on occasion train people). I asked her before we started to come for a facial so I could understand what she needed for her dance training. She thought it odd but indulged me. Three months later I turned her into a beautiful swan and she understood what I meant. It freed her in ways she could not imagine.
As a former dancer and now a facialist plus creator of my own skincare line, there are no changes of direction for me. It feels like a natural continuation of my love affair with beauty inside and out. The principles are exactly the same.  I'm just expressing them differently.
I've never been scared of anything in my life until the word "business" came along, when I decided to create skincare products that replicated my facial experience for a wider market. It's hard to find artistry in this experience though my husband would disagree. I don't have a business bone in my body however I am learning. I'm lucky to have a very talented team of people behind me.
The most important thing for me is to continue creating skincare that I believe in. My life is a journey of discovery. I and doing things that excite and inspire me, which hopefully in turn makes me a better person. It's an expression of who I am. Nothing more and nothing less!