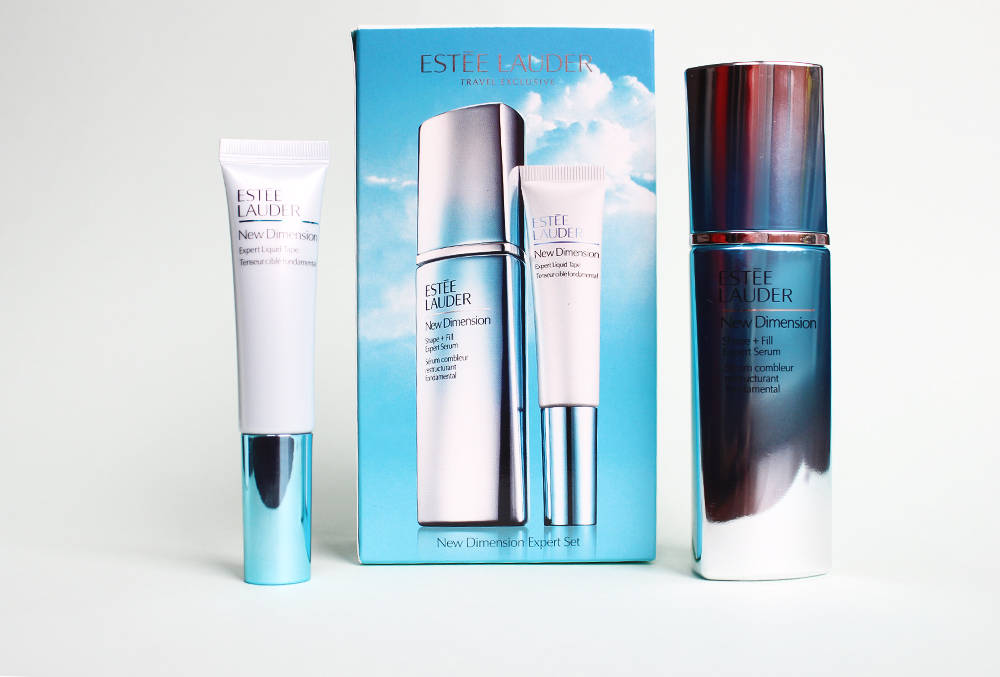 Estee Lauder New Dimension Shape + Fill Serum And Liquid Tape
Estee Lauder's New Dimension collection seems to be crossing the border of "anti-ageing" skincare and moving towards the cosmetic element with their Shape + Fill Expert Serum and Expert Liquid tape.
I say anti-ageing but in fact there's no mention of it, the packaging is modern and feels less traditional to the classic gold topped jars. The triangular shape means it's not going to roll off the dresser and the solid coated casing means the ingredients will be less perishable – it has 24 month use by date.
Is it targeted to a younger audience?
The serum claims to lift contours whilst the liquid tape tightens and sculpts areas. The latter is purely cosmetic as it is simply removed with cleanser and only provides temporary results.
The Shape + Fill Expert serum is purely skincare but can it deliver the claims?
"Three targeted actions help build the look of skin contours: powerful shaping technology helps improve visible DIMENSION. Pro-Collagen complex helps support DENSITY. Skin-strengtheners help promote DEFINITION. Your profile appears beautifully perfected from every angle."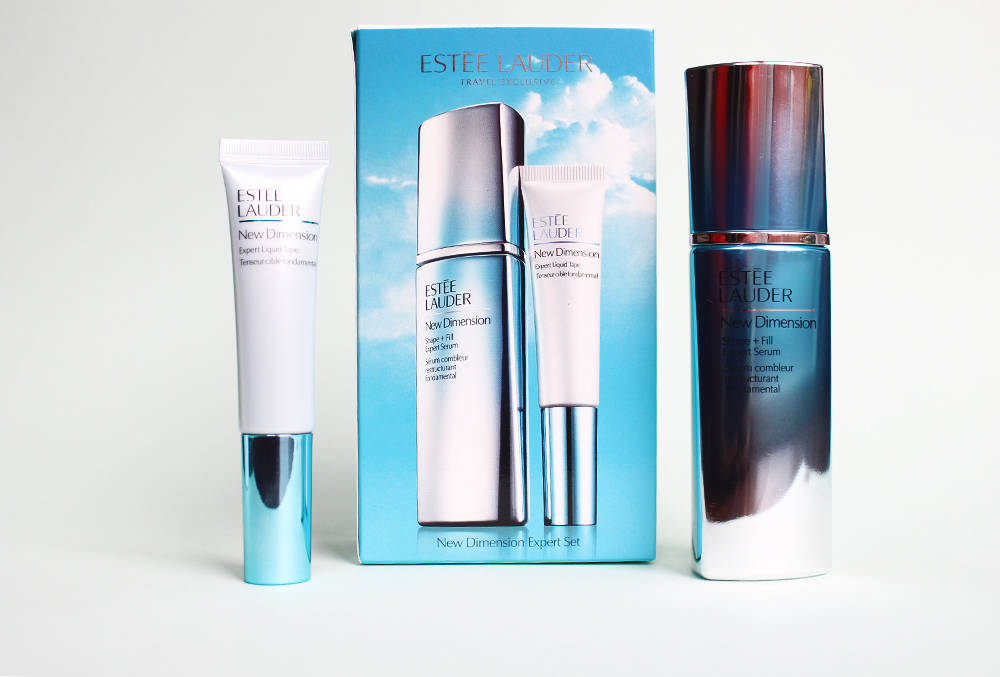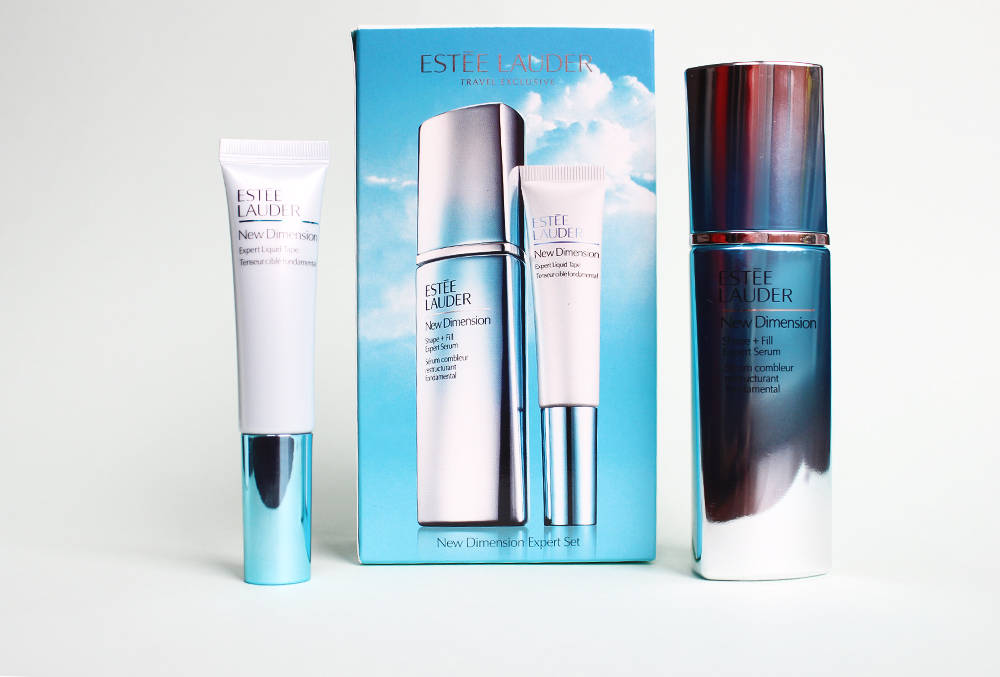 I don't know if skincare has the power to lift contours or define certain areas but I have to admit I do like the product. It's a lightweight serum that feels silky on the skin and absorbs well leaving the area feel hydrated.
It contains lots of algae extracts, packed with fatty acids including Omega 6 & 9, Palmitoyl Hexapeptide-12 which helps cells function normally, anti-inflammatory's, anti-oxidants, AHAs and skin plumpers. I understand the trend of contouring etc right now but I think the claims of this are a little misleading. However regardless of the marketing this is undeniably a great serum and is suitable for all skin types.
To compliment the serum is the liquid tape, a product that certainly grabbed my attention, as it is based on the same concept of the magic tape used by the Late Marlene Dietrich and adopted by drag artists to elevate and extend the brows.
The Liquid Tape is a thin liquid that is released from a rubber square tipped applicator, the flexible nib presses the liquid onto the area and dries clear, tightening, making wrinkles look less visible and skin lifted.
The product is so delicate however that if foundation is applied to vigorously on top it will break the "invisible" tape. As it's only cosmetic it does wash off, it certainly reduces the appearance of lines especially the outer corner of the eye but doesn't have as dramatic effects of the Old Hollywood era tape.
Shop The Post

These can be purchased separately or together as a Travel Exclusive set from duty free. *PR samples.