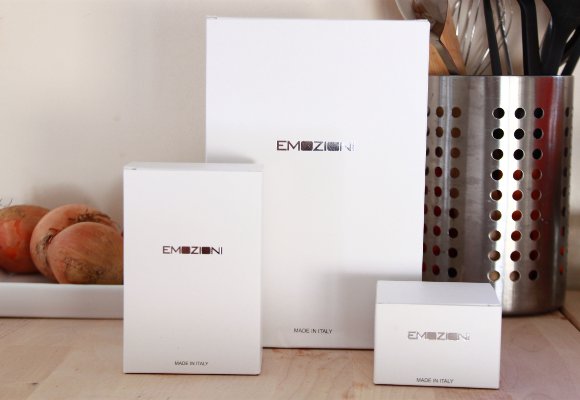 Emozioni Fashionable Gourmet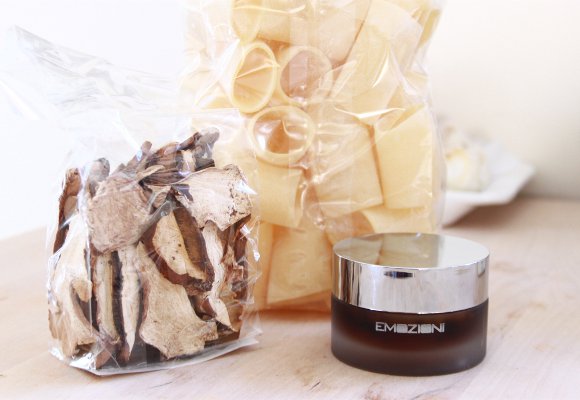 When you think of Italians you think, fashionable, sleek, passionate and elegant. That's exactly what you get from the Italian contemporary food brand Emozioni. With packaging you'd associate with high end cosmetic houses and speciality foods you'd see in the top Michelin restaurants, this combines superb gourmet with premium packaging, making Emozioni the most distinctive and luxurious food brand available in the culinary world.
I was fortunate to sample some of the range which included;
Paccheri Pasta
Porcini Dried Mushrooms
White Truffle Honey
To say I was pleasantly surprised would be an understatement, not only do these look gorgeous in the kitchen but they taste unbelievable too. You may think you're just paying for the delightful casing but the ingredients and selection of flavours speak volumes. I love to use Porcini dried mushrooms, as being a vegetarian sometimes requires a non-meat way of beefing up a dish.
I have found other dried Porcini mushrooms to be very gritty even after soaking but I had none from the Emozioni range.
I also wanted to use the white truffle honey in a dish, the very name sounds ultra decadent and tastes equally fantastic. I had a little taste and for some reason thought 'eggs!' I made scrambled egg on a granary toast and drizzled the honey on top. You can see the pieces of white truffle in the image below. It certainly made me look like I had been buffing up on my culinary skills.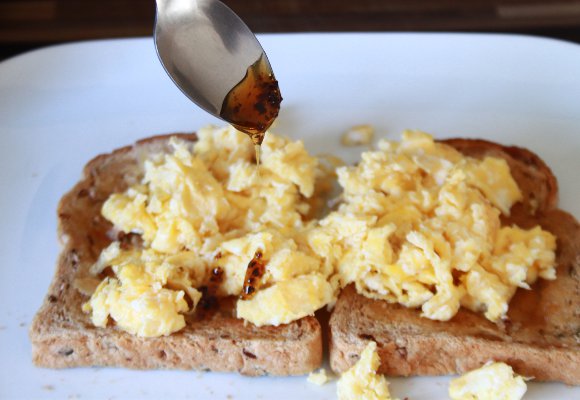 Emozioni founder, Gennaro Petruzzelli's vision is to revive the image of Italian speciality foods. He's says [quote align="center" color="#999999″] "We believe that traditional 'Made In Italy' products need a fresher, more contemporary image and approach to high quality food products."[/quote]
I now have my eyes on the Salt with Truffle/Volterra Salt with Mediterranean herbs and the Black Truffle Carpaccio. My mouth waters as I type!
You can purchase the range at Emozionifood.com