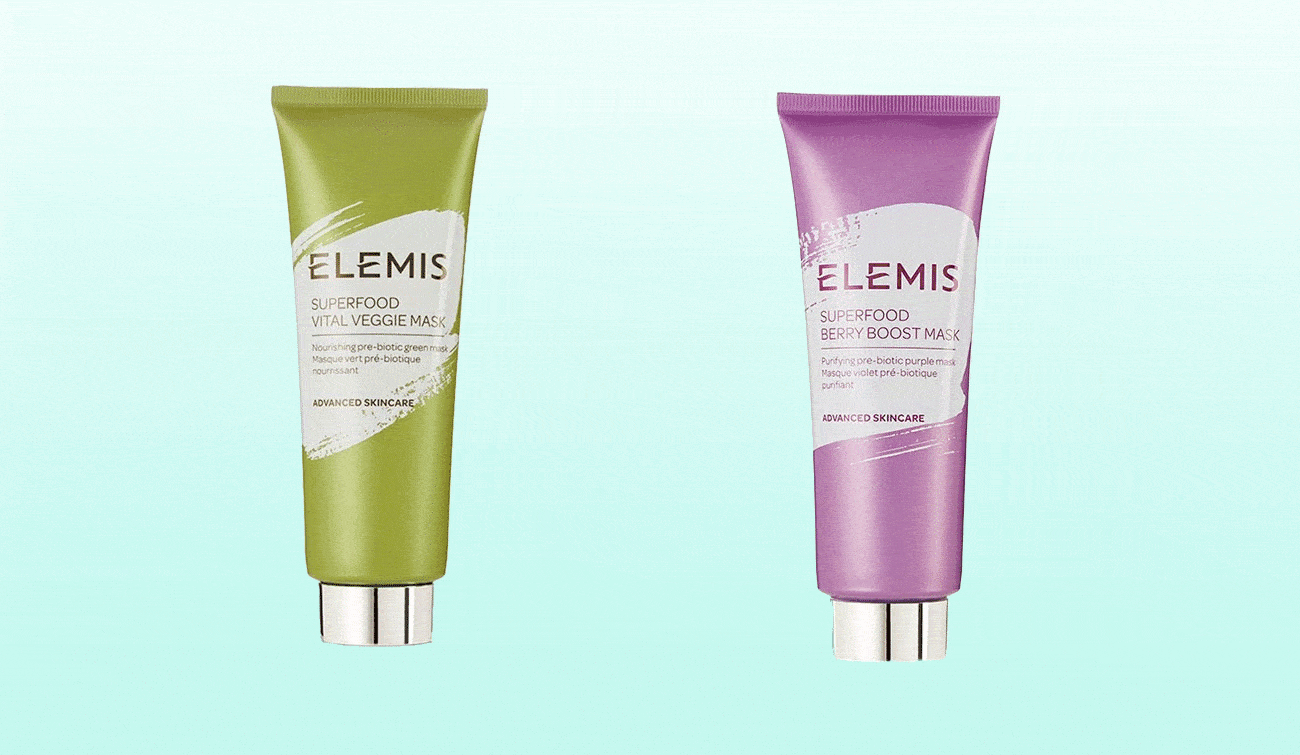 The New Superfood Squad From Elemis
In true style, Elemis has combined the power of science with the beauty of nature in the brand new superfood skincare collection.
Two masks, an exfoliator and a kefir-tea mist together form the brand new Superfood Squad.
Using a powerhouse of ingredients from the foods we eat and blended with natural plant extracts and clays, to create a nutrient-rich and effective line to balance, nourish and protect.
Labelled a treatment mist, this 4-in-1 is said to tone, prime, set makeup and get an on-the-go splash of hydration.
Ingredients:-
Soy-derived Kefir Ferment with Pre-Biotic technology to brighten and tone.
Anti-oxidant rich Organic Rooibos Tea extract to boost radiance.
Coconut water, high in electrolytes, vitamins and minerals, hydrates for a dewy-fresh look.
I use this after cleansing, during the day and occasionally after applying foundation for a flawless finish. It's become one of my go-to's. It smells incredible and feels refreshing on the skin.
Described as a gentle facial scrub which is "jam-packed" – I like what they did there, with fruit extracts, Black Tea Extracts and Glycerin.
Ingredients:-
Sustainably-sourced Blackcurrant Fruit Pulp to exfoliate for a smoother, more radiant complexion.
Unique Jelly texture transforms into a milky smoothie when you add water
Bilberry Extract, naturally high in vitamins and minerals, locks in moisture and rehydrates.
Black Tea Extract (antioxidant)
Glycerine provides hydration
Despite being a fan of chemical exfoliator rather than mechanical, I found this comfortable to use. It didn't irritate or scratch the skin. The scent of Black Tea is evident but not overpowering. It claims to transform into a "milky smoothie" but I found that the jelly just liquified as it washed off, so don't expect a change in the colour or a dramatic change in texture. Afterwards skin does feel incredibly smooth, soft and hydrated.
TIP – After exfoliating always moisturise! they may say their product is hydrating and may not mention to follow with moisturiser but you need to protect the new skin and replace moisture after exfoliation.
A purifying mask with Brazilian Purple Clay and omega-rich Superberry Complex balances the T-Zone and helps magnify skin.
Mattifies and minimises the look of pores with naturally purple Brazilian Clay, to absorb excess oil.
Black Tea Extract, known for its antioxidant properties, helps promote a fresh and clear complexion
Sustainably-sourced Blackcurrant Seed Oil and Nordic Bilberry Extract balance and hydrate.
If you have excess oil and clogged pores, this is a mask for you. The clay will draw out impurities and whilst the oatmeal calms and gently exfoliates.
Scent wise, it's a dream, the sweet berry aroma is addictive.
After removal, skin feels and looks calm, unlike other clay masks that leave my skin a little pink. Although you might be using it to remove excess oil, always follow with moisturiser to balance the skin. Stripping the skin can cause the sebaceous glands to go into overdrive to keep skin moisturised thus making the glands produce even more oil. I only use clay masks where needed as I find them quite drying, they're perfect for blemishes. I often just pop a small amount on the spot only and leave overnight.
A treatment mask to nourish, smooth and brighten.
Locks in hydration with Avocado and Chia Seed Oils, rich in omega fatty acids 6 and 9.
Passionfruit Acids, naturally rich in Vitamin C, brighten while gently exfoliating.
Nourishes with Wheatgrass Extract, rich in chlorophyll, amino acids, minerals, vitamins, and enzymes to leave skin healthy-looking and feeling smooth.
This mask is a great one to use if you're feeling a little under the weather or the morning after a party. Skin can tend to look dull so this will make it appear brighter than you feel. Unlike the clay mask above, I use this as a treatment for the whole face. It also contains broccoli seed oils making this a real Supergreen mask.
Shop The Products

Disclaimer - Most beauty products featured on BeautySauce have sent via PR for consideration. These are all honest reviews and if there is a collaboration between a brand it will always be declared. You will also find affiliate links however this doesn't costs you (the consumer) extra, it means we take a small percentage of the profit the brand makes from the purchase of a product. This then helps us with costs of running this site. Thank you for supporting us!