Elemis Hand and Body Lotion Review
Elemis is a brand I have used and loved for years, whilst pregnant I used the Frangipani oil and I have no stretch marks on my stomach at all! I can't say it was completely down to this as I was absolutely obsessed with my skincare when I was pregnant so it could have been a mixture of regular application and other lotions.
A product of Elemis that I noticed a lot of difference with was the oil capsules, I do find that my skin enjoys Elemis products in general but what did I think of this hand and body lotion
Well straight of the bat it smells divine, I can't work out the scent but it's fresh but not citrus or zingy it's a little more warming. It actually smells a little like fresh linen and holidays? a weird similie but you know when you go to the beach and apply the sun cream it has that 'holiday' scent.
I also like the fact it doesn't just sit on the skin, I have read some reviews which were mostly 5* but few mentioned the cream not sinking in. I have to say if you apply too much this can be the case, this is a very nourishing cream so a smaller amount is needed. It's not like regular lotions that need a 3/4 of the bottle per application. A couple of pumps per leg is all I need.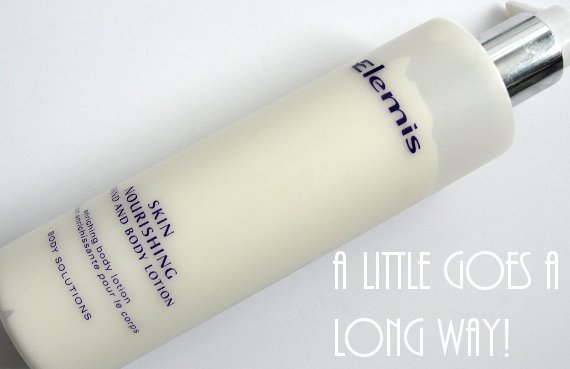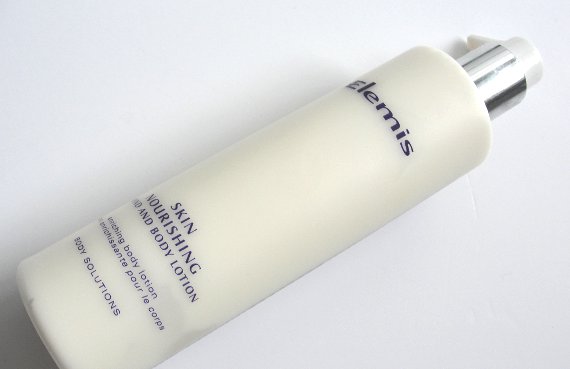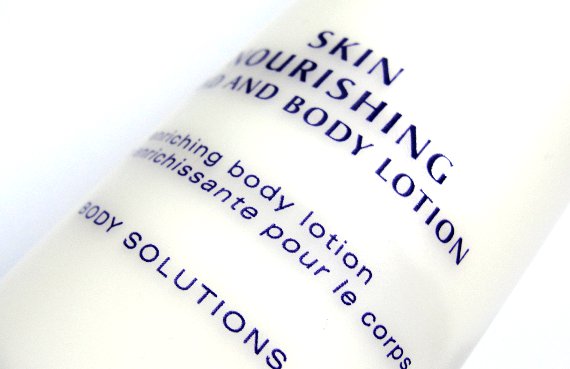 The Ingredients
This is interesting because a lot of the main scents and products are fabulous but I have just noticed some naughty ones today.
Without listing every ingredient I will list the more important ones.
Jojoba Oils, Macadamia, Oat Kernal, Sesame, Shea Butter and Milk Proteins.
Now the only downside to this for me is that is contains some parabens. Other than that this would be an absolute 5/5 rating for me. I will continue to use it but will alternate days, I have definitely noticed a difference in the condition of my skin especially the legs as often during colder weather the legs aren't cared for as much.
The expiration on this is 6 months, I have the 300ml here and after using it daily for around 2 weeks have used around 1/5 so the will more than likely be gone before it expires.
This is available on QVC at the moment as part of a set for £30! this included the 200ml skin nourishing hand and body cream and the matching shower cream which has also received fantastic reviews.
Other Skincare Posts and Reviews
Nude Skincare Review
Ren Moroccan Rose Review
The Best Handcreams
Clarisonic Dupe!