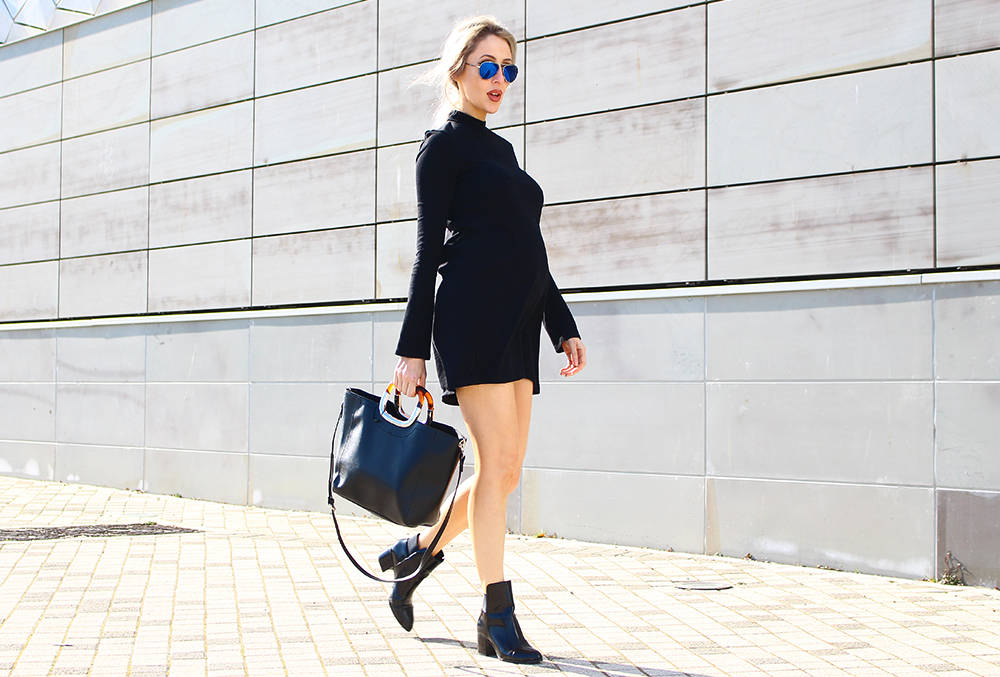 The Easy Seasonless Outfit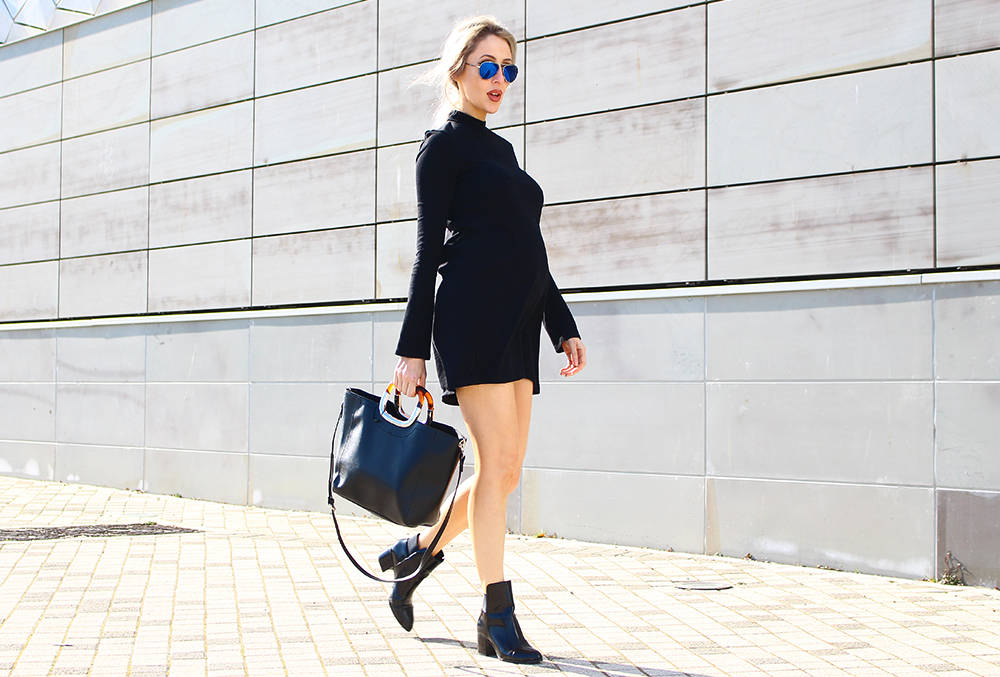 Happy Monday!
It may be bank holiday weekend but I've been working every day whilst trying to incorporate fun events for Andre. It's becoming a real task maintaining the same amount of work whilst being pregnant and having Andre off from School.
In the future I'd love to have a team to help with projects as things expand. Who knows what will happen, for now all I can do is keep going!
In the meantime I will carry on with all the elements I love, I really enjoy shooting outfits as the feedback I've had from those pregnant or not has been so encouraging. For someone to say they love these posts because they're curvy and it gives them some style inspiration makes me feel incredibly happy. I love that everyone can feel inclusive, I like to mix high-street and high-end brands and give tips on shopping sale items that are seasonless.
You can never go wrong with black as it can be worn all year and will never date. This whole outfit is from Zara with the dress being a recent sale item and the bag being new season.
Together it's a simple, informal, but put together outfit that can be worn at work or out for drinks. Now, it is a little shorter than usual due to the big bump I have going on but at 21 weeks I'm still not wearing Maternity. I'm kinda refusing as long as possible, why? well, for a lot of the well crafted clothing you're looking at serious money and I'm kind of thinking, I only have just over 3 months to go, the other side is that the high-street still doesn't have the right designs or fabrics. ASOS are doing great things however everything I like is always sold out.
I'd love to create my own line, I wouldn't have us looking like frumpy smock wearing ladies! What would be your feedback on this guys?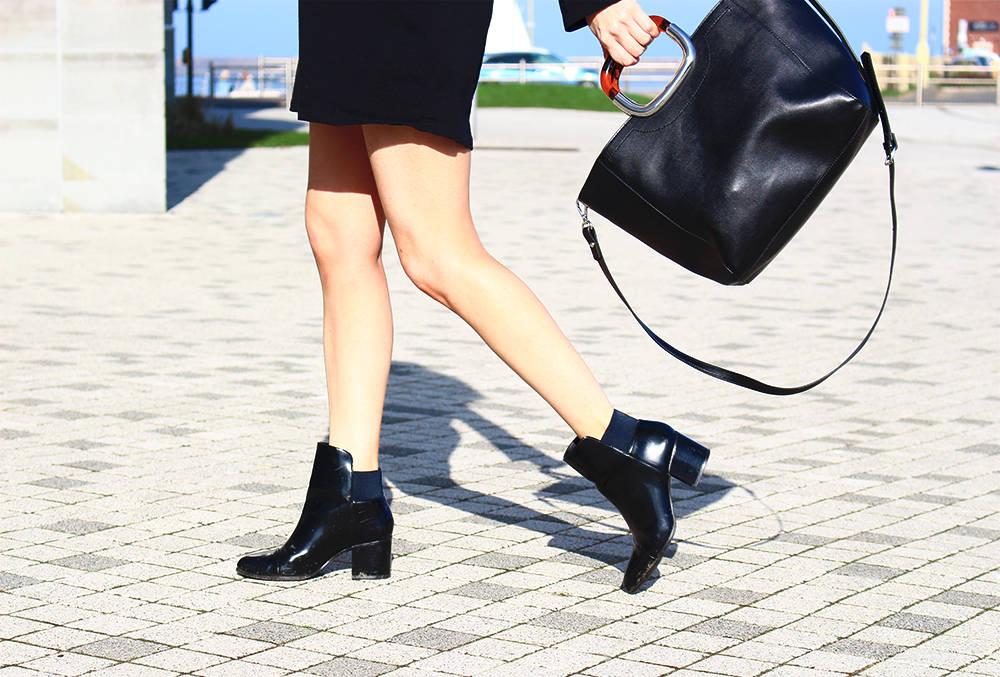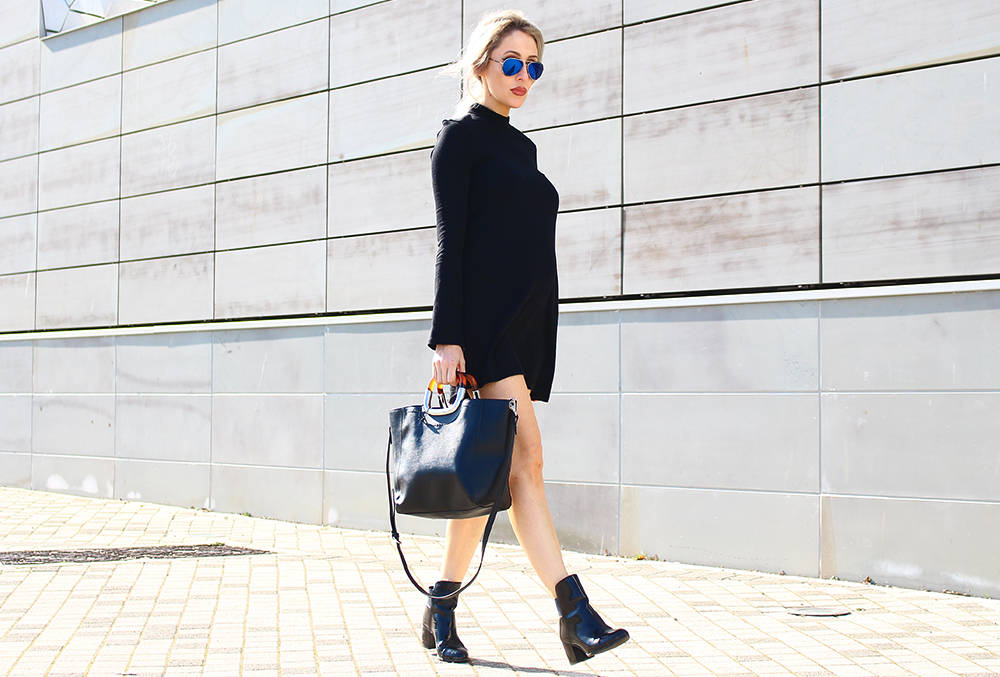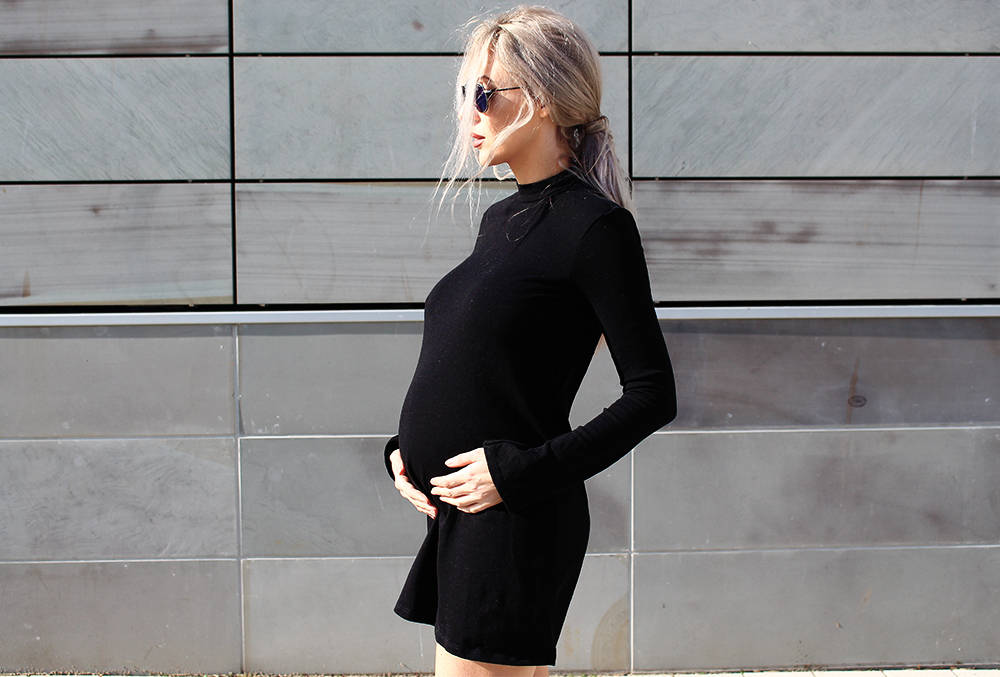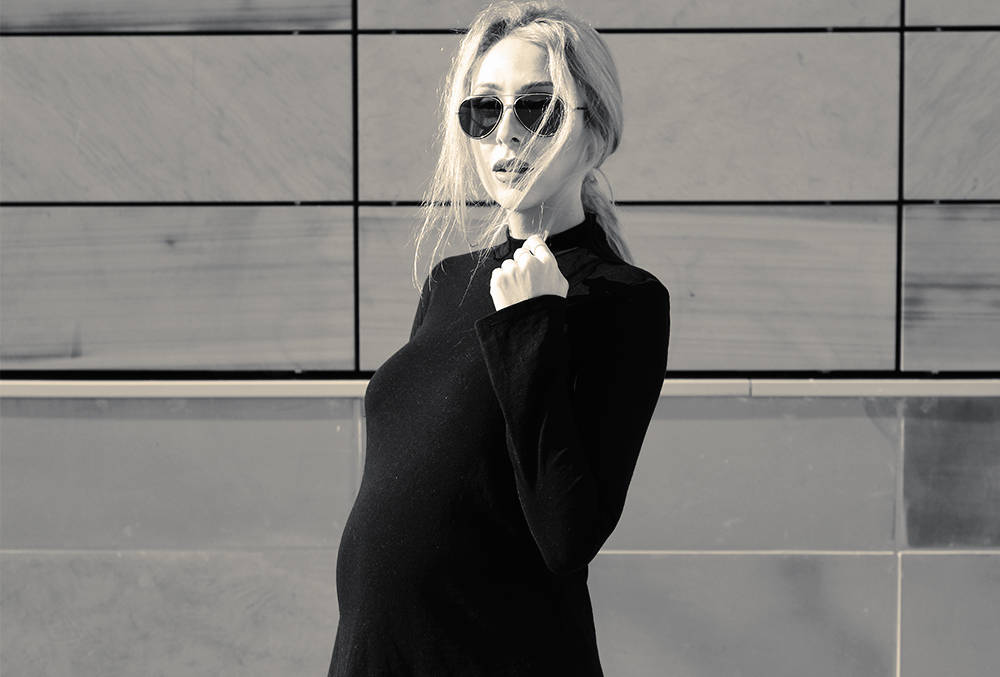 Dress / Bag / Boots – Zara | Sunglasses – Police
---
Shop The Post