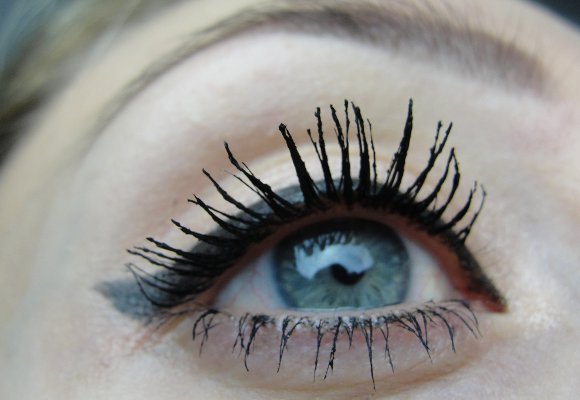 Maxfactor Excess Volume Extreme Impact Mascara | Review | Images
Who hasn't heard the phrase selfie? it was 2013 'Word of the Year' according to the Oxford Dictionary and has dominated all social media platforms.  Maxfactor have taken this and ingeniously coined the phrase #SELFEYE , perfect for all the beauty lovers wanting to showcase their latest  makeup look and great timing as they have just created their first ever jet black patent finish mascara.
The two step formula creates voluminous glossy lashes with one end that exaggerates length and thickness and another that adds an intense jet-black lacquer.
Top coat technology
[quote align="center" color="#999999″]
Base Coat – Extreme Volume
A super-thickening formula includes wax, dark pigments and volumising spheres to create high impact volume. It includes Maxfactor's famed False Lash Effect brush to build maximum volume.
Top Coat – Intensifying Lacquer
Lacquer finishing coat is thinner than usual mascara which allows it to glide across the lash surface, without removing the volume under-layer. The formula thickens and seals the lashes, instantly smoothing them to create beautiful glossy 'wet-look' patent top coat.
[/quote]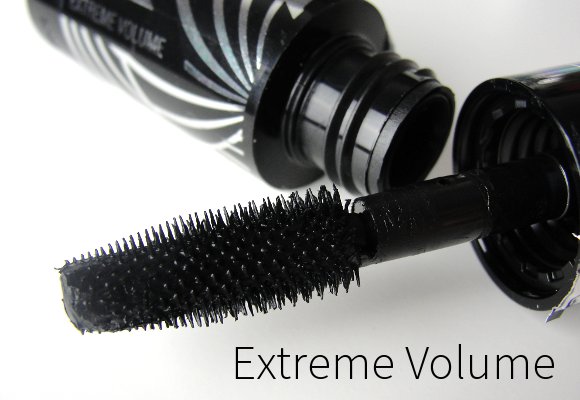 What excites me is that this was trialled last year at the Felder Felder SS14 show which helped create the perfect makeup look for the designers underwater inspired collection. Mel Arter – Maxfactors makeup artist described the make-up as wet-look and the patent lashes complimented the glazed lips and glossy skin.
It's available online at Boot.com now and in stores from 22 January
Make sure to tweet or instagram a picture of your #selfeye 's and tag me in them so I can see 🙂
Find me here Twitter, Instagram
Just wanted to add that I've wore this all day and it hasn't smudged or crumbled and my lashes still feel soft not crunchy – I hate that. To take it off I'm going to use a balm cleanser which is oil based to break down the mascara. I'm really pleased with how it's held out all day.