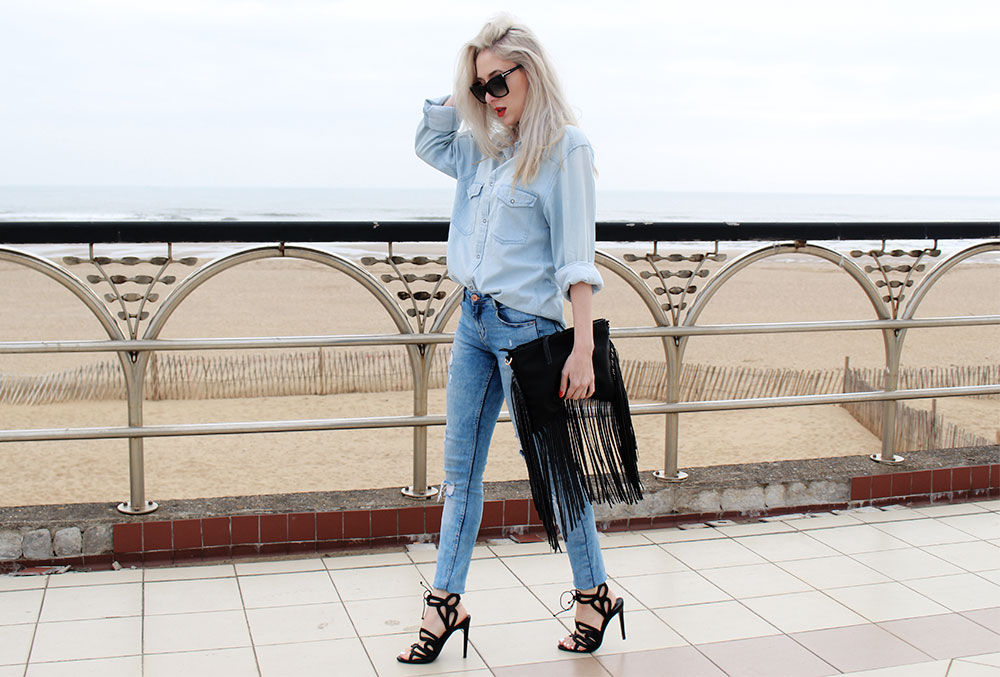 Double Denim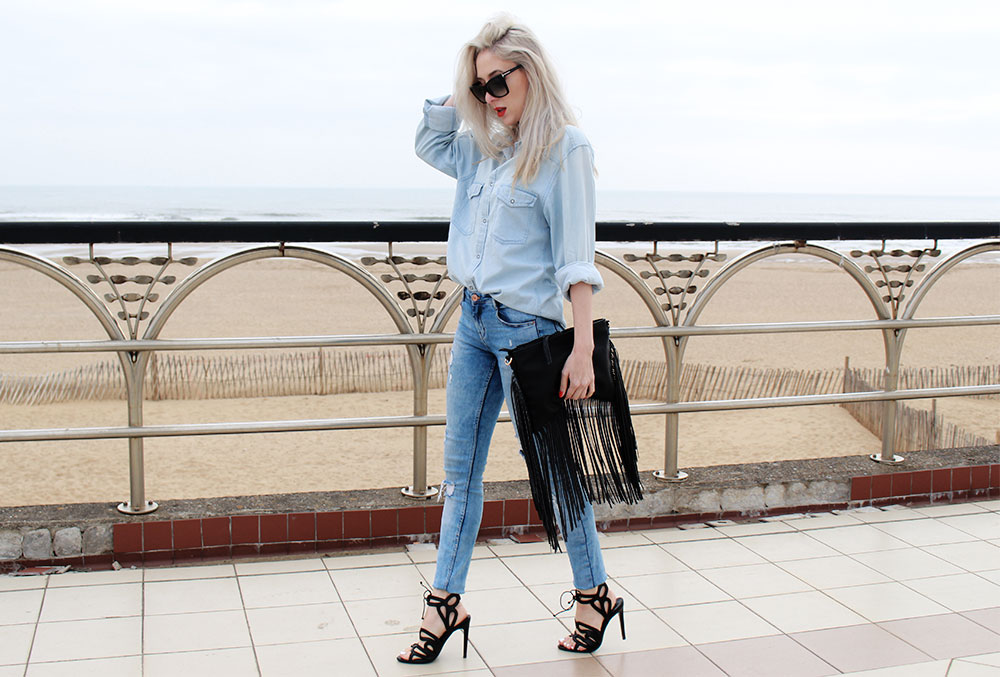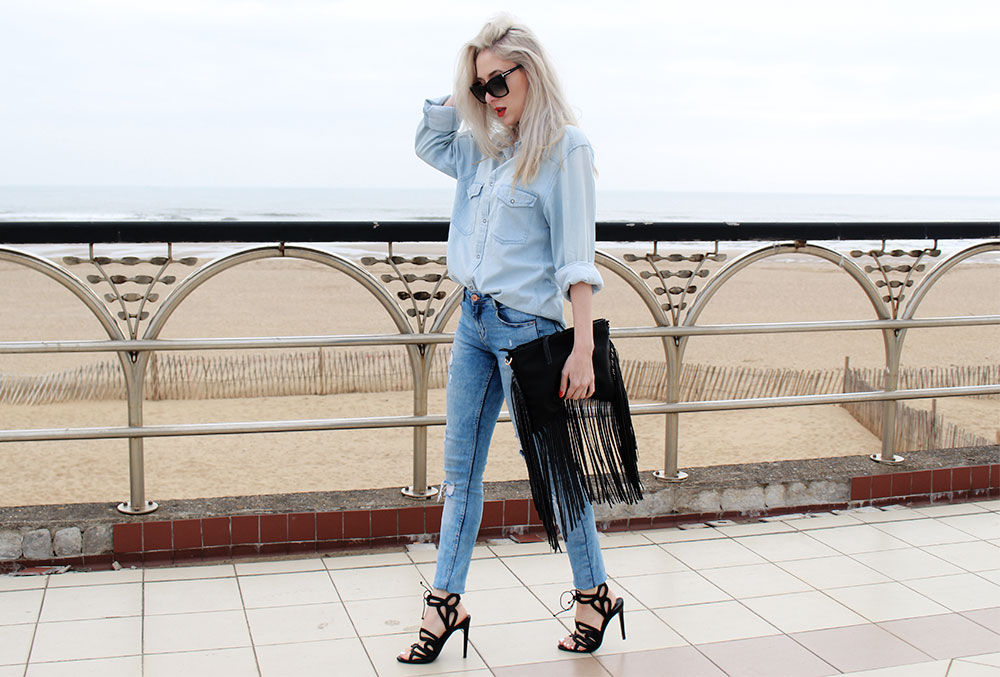 As a kid double denim didn't seem like an issue, so what if the colours didn't match, if the blues had different hues. Wearing denim was cool in the 80s, I have a picture of my brother on a fairground ride, aged 6 popping his denim jacket collar, and he looks awesome!
The twinning combo seemed to fade as brighter shades and different fabrics came in in the 90s, but post 2000s saw the return of double denim, this time with a variety of footwear, mostly heels to show a sexier side to an all denim look. (Let's not talk about the Britney and Justin moment!)
Slimmer heels give it a "I'm relaxed but it's not my day off" approach and balance the boyfriend shirt I actually nabbed from the Mr. For hair I went for a nonchalant Debbie Harry style do, let's call this one shabby shiit.
Now of course with a relaxed vibe dominating 80% of the outfit I wanted to add some attitude, so included a red lip and threw in a 70s vibe with the fringe bag for good measure.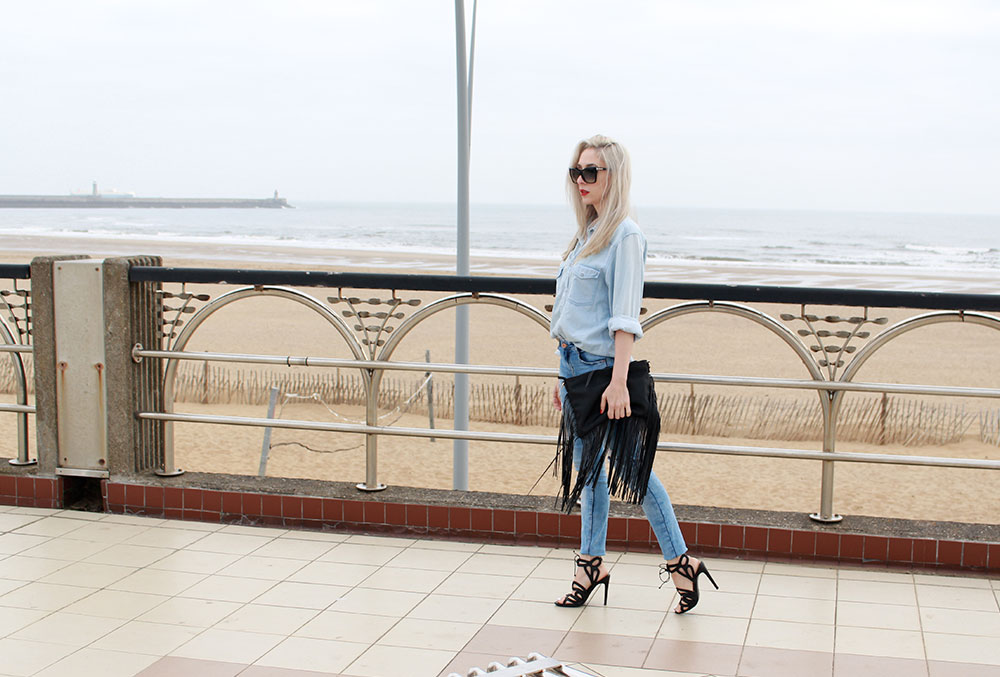 Shirt – Topman | Jeans – Zara similar here| Heels – Zara similar here| Bag – Next | Sunglasses – Tom Ford