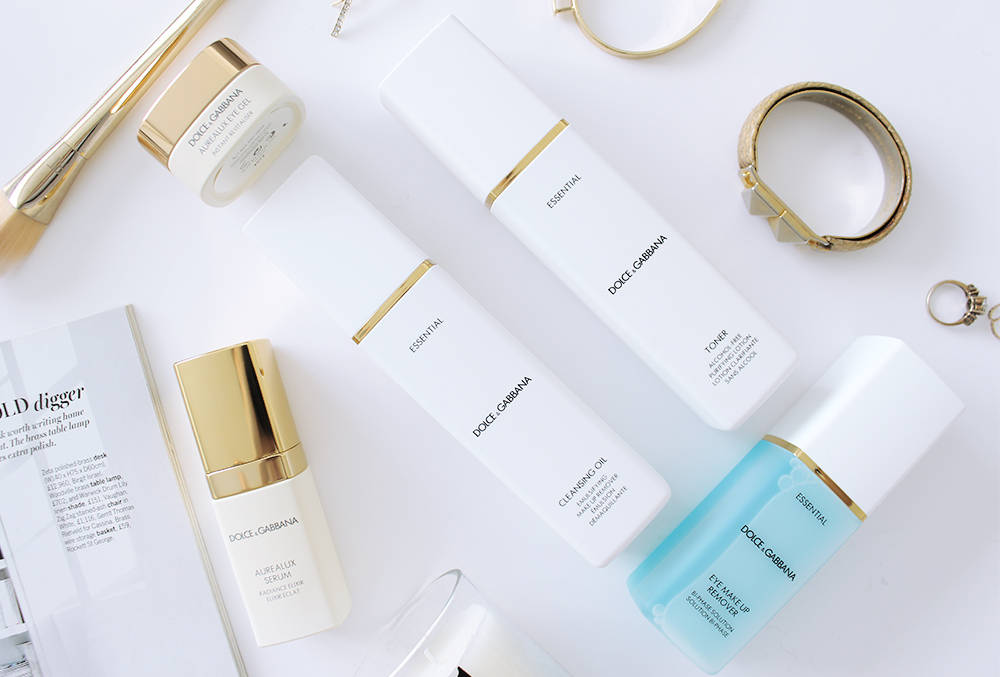 Dolce&Gabbana Aurealux Serum
Dolce&Gabbana Aurealux Serum has been formulated as part of their treat and boost skincare range to maximise the magic of the 'golden hours'. Scientists have discovered that these first few hours of sleep are crucial for the regeneration process of the skin, for intense healing and regeneration.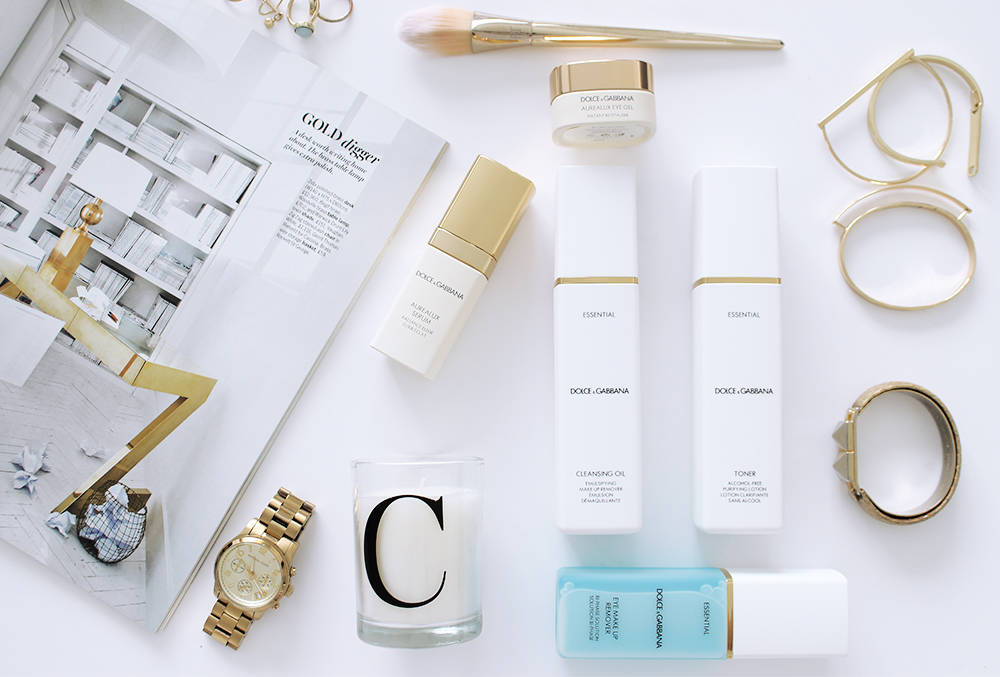 Dr.SD.Incardona, P&G Prestige Scientific Communication spokesperson for Dolce&Gabanna Beauty says:
"We know that the genes in charge of the skin's regeneration process are more active during the night. The Aurealux Serum contains extracts of Gold Silk Sericin, which we have discovered in-vitro to up-regulate the gene expression in charge of DNA repair. The Aurealux Serum has the perfect components to enable deep regenerative and rejuvenating benefits.

FORMULA
The Aurealux Serum's fast-penetrating formula is infused with the exclusive Gold Flavio-Silk Tricomplex™ with gold silk sericin, Italian olive oil extract and Vitamin B3, a unique trio of ingredients designed to perfect complexion, infuse skin with moisture and enhance skin's elasticity.
WHAT IT DOES
Dolce&Gabbana Aurealux Serum hydrates, boosts skin radiance and actively helps to improve firmness over time.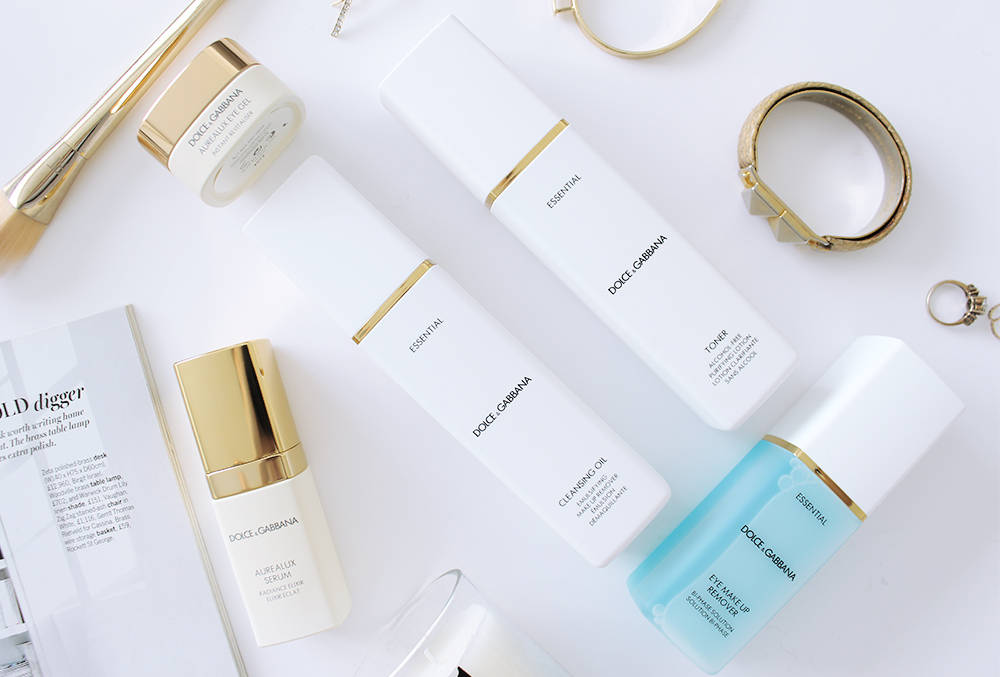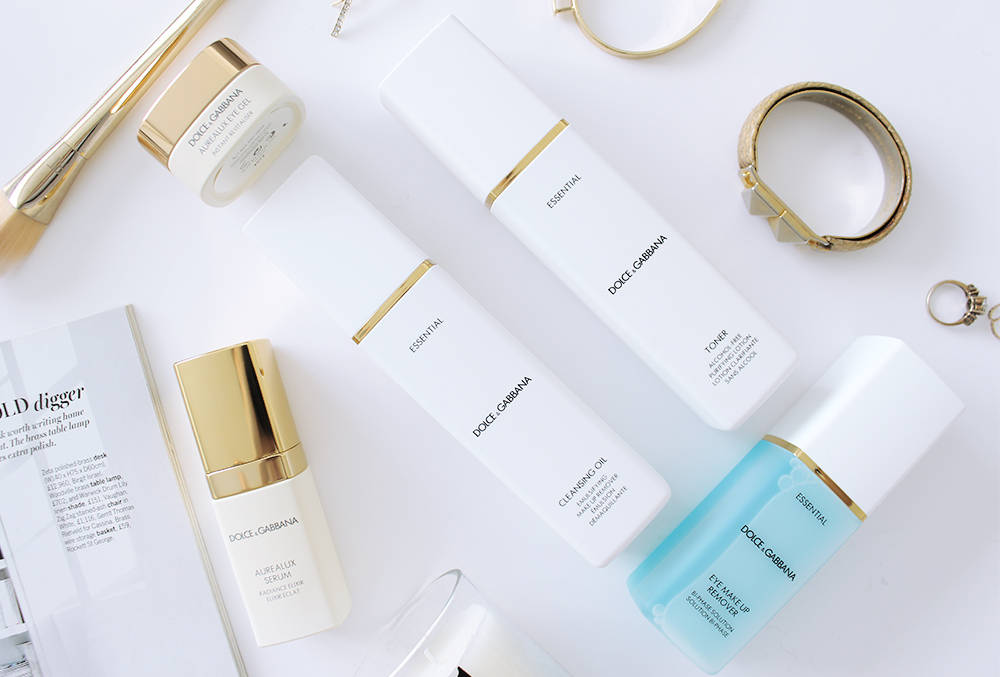 As well as the serum I've been using the Dolce&Gabbana Essential Cleansing Oil and Aurealux eye gel as part of my daily skincare routine. The serum sinks in quickly so I like to apply an oil or rich moisturiser afterwards, it contains a perfumed fragrance that I personally like however some may find highly scented.
Shop The Post