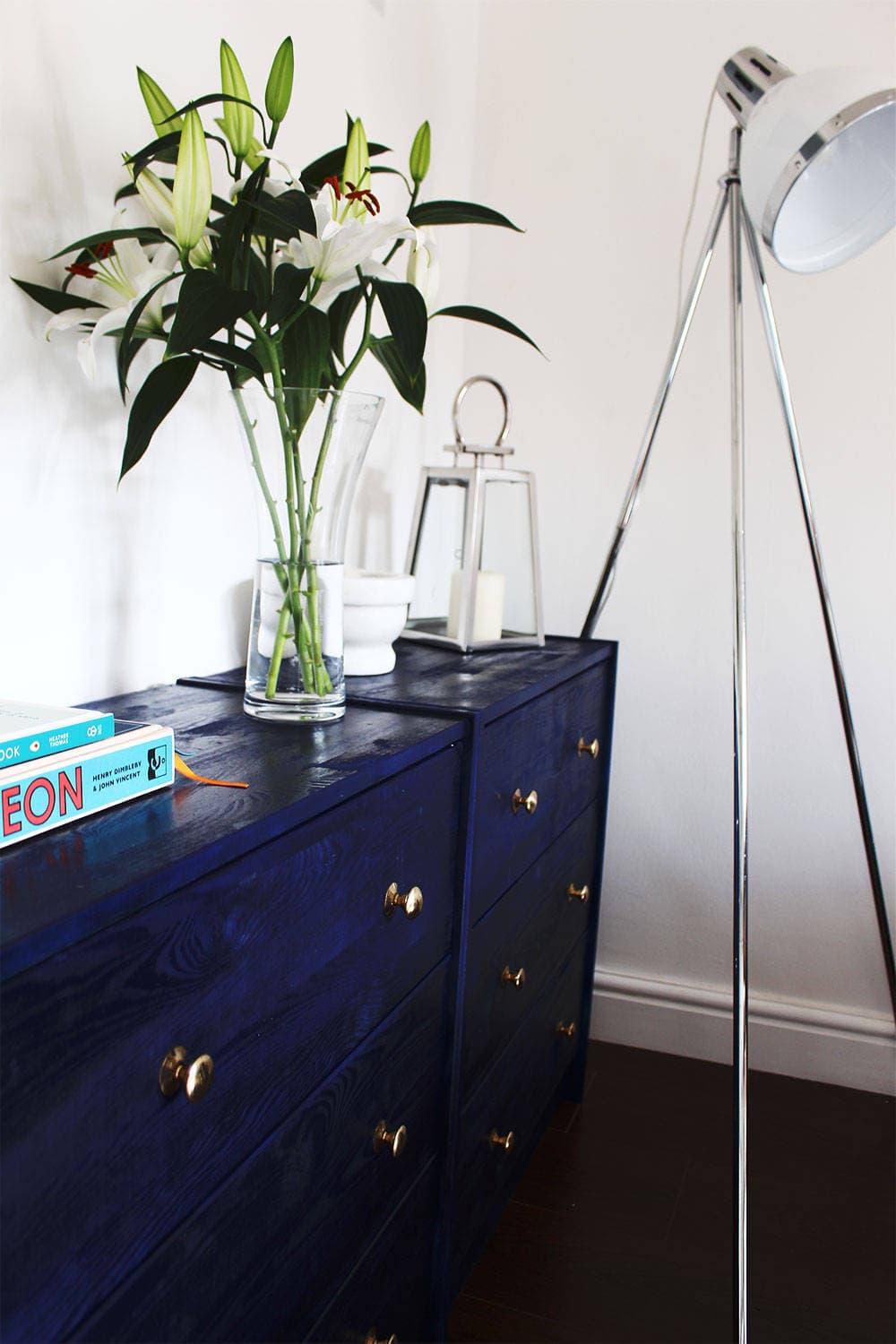 DIY IKEA Hack – Mid Century Inspired Drawers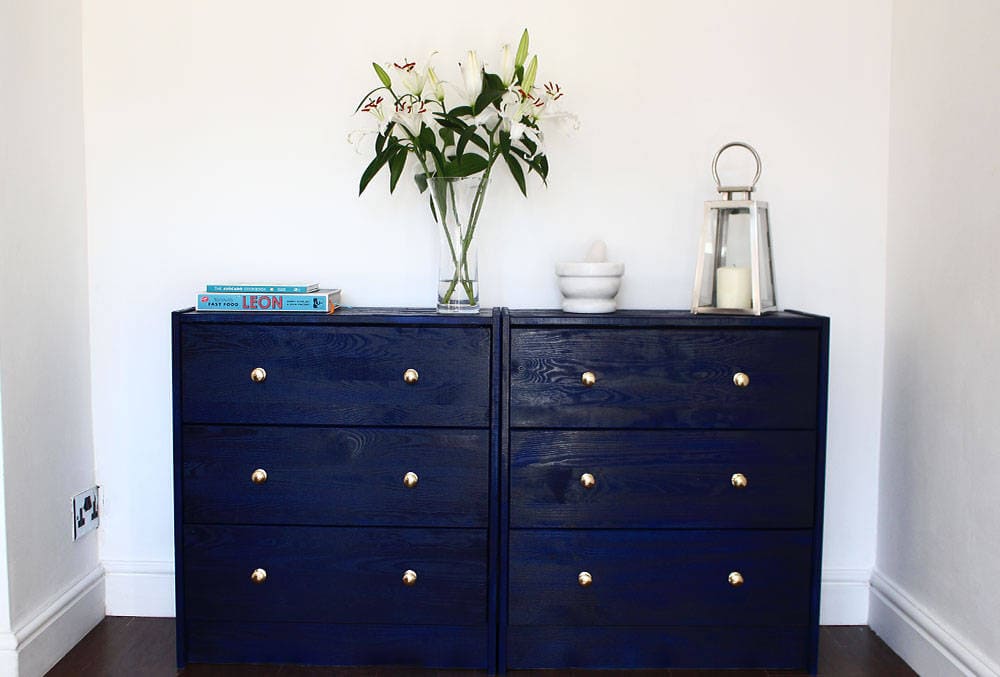 So the kitchen had a major, I mean MAJOR, upgrade. Walls put in, walls taken down. We even squeezed in a utility. Kinda. You'll see in my before and after post coming soon! (sign up for posts to your email at the bottom of the this site)
So as everything was built in we ended up with a dead area, a space that looked too sterile for no furniture but is too small for anything like a feature chair or cabinet. We wanted storage but as I like energy to flow around a room and to enter and escape from window to window I didn't want anything that would be too high. As it would obstruct the energy and light in that corner of the room. It's quite an awkward space as it's next to the dining table so ideally I needed something narrow.
The majority of our house is white. As it's a modest 3 bed I wanted it to feel as spacious as possible, so although I aspire to have navy walls, realistically it would absorb both light and the feeling of space. It's incredibly luxurious on walls but would be better suited to a room a little bigger than ours. Sigh…
However the silver lining is, that as our kitchen is very bright and the largest space in the house, it can afford that bit of depth. I adore mid-century furniture however the price tag can be rather ludicrous. I have an extra mouth to feed now and two big eaters so instead of buying wonderful furniture I have to feed them.
All jokes aside furniture is an expensive business,but you don't have to go for original pieces. Take these IKEA Rast drawers. Pretty fugly right! Only fair I guess as they were only £20. Narrow enough for the corner, but spacious enough for "top drawer crap" you know, batteries, chargers, stuff. In the other drawers I keep tea towels, baby essentials, cook books, magazines, all the things I like to access a lot but don't want on show.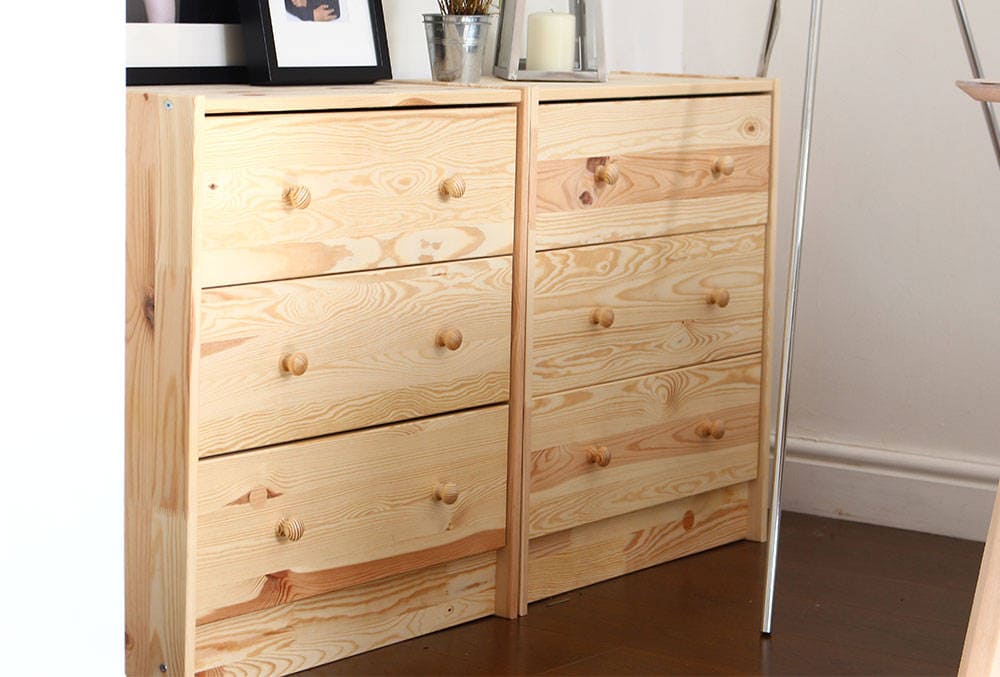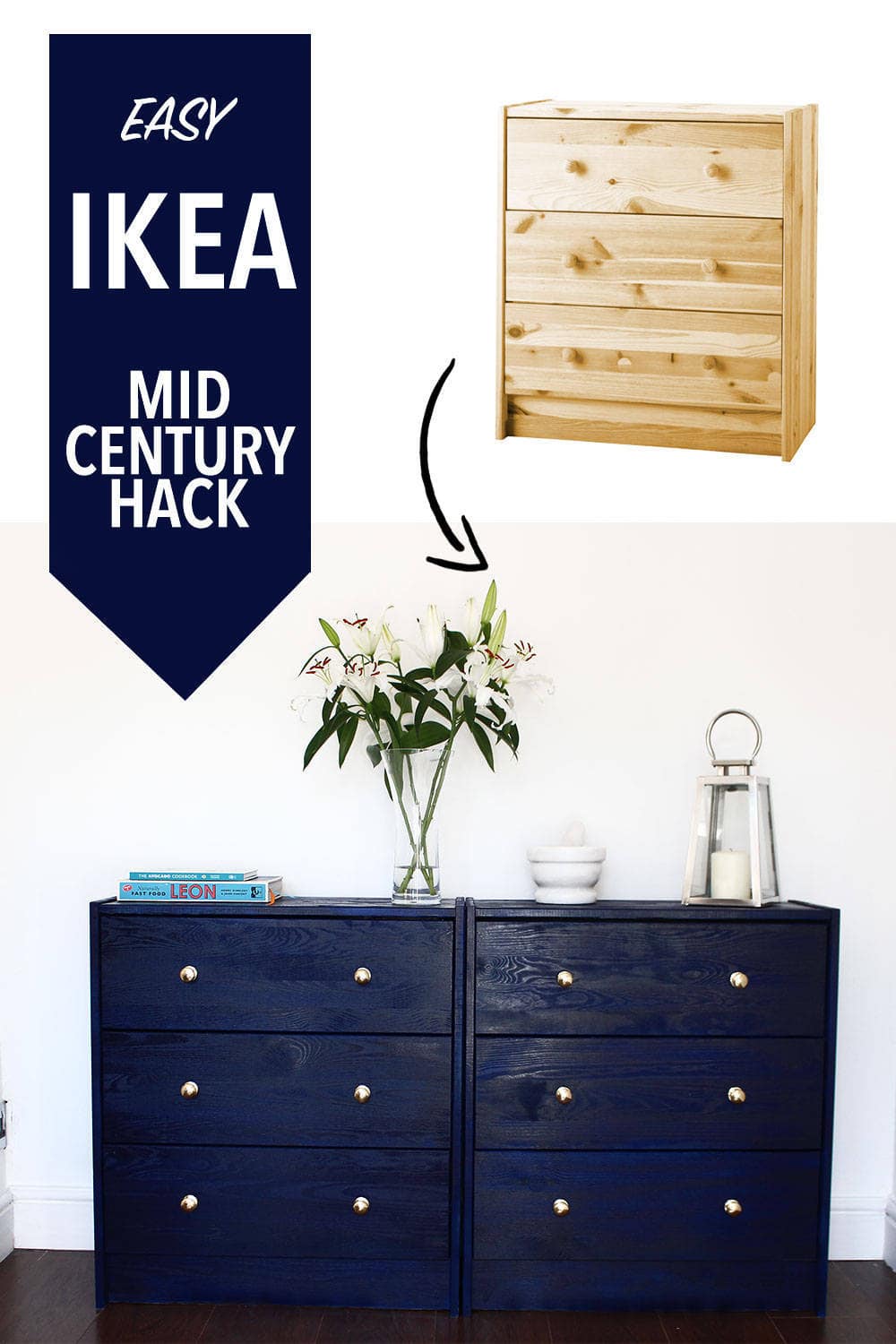 Taking the drawers I sprayed them with a navy blue paint by Rust-oleum. It dries pretty quick and only needs two coats. I removed the drawer pulls and painted the drawers individually.
If you decide to do this I highly recommend this spray can trigger, it's a finger saver. TRUST ME. I did buy it from Halfords but it was flipping half price at Wickes at £3 odd.
I wanted to replace the pulls and didn't know whether I wanted brass victorian knobs or pull bars. I bought a few options and settled on these from Wilkos. £1 each you know. Amazing.
The paint finish is a gloss so you don't need a separate gloss vanish, however you may want to varnish to protect the paint.
It's added colour, storage and a luxe vibe to an area considered dead space. I can now display my fresh flowers and cookbooks. The marble pestle and motar are used occasionally but it's an ornament in between.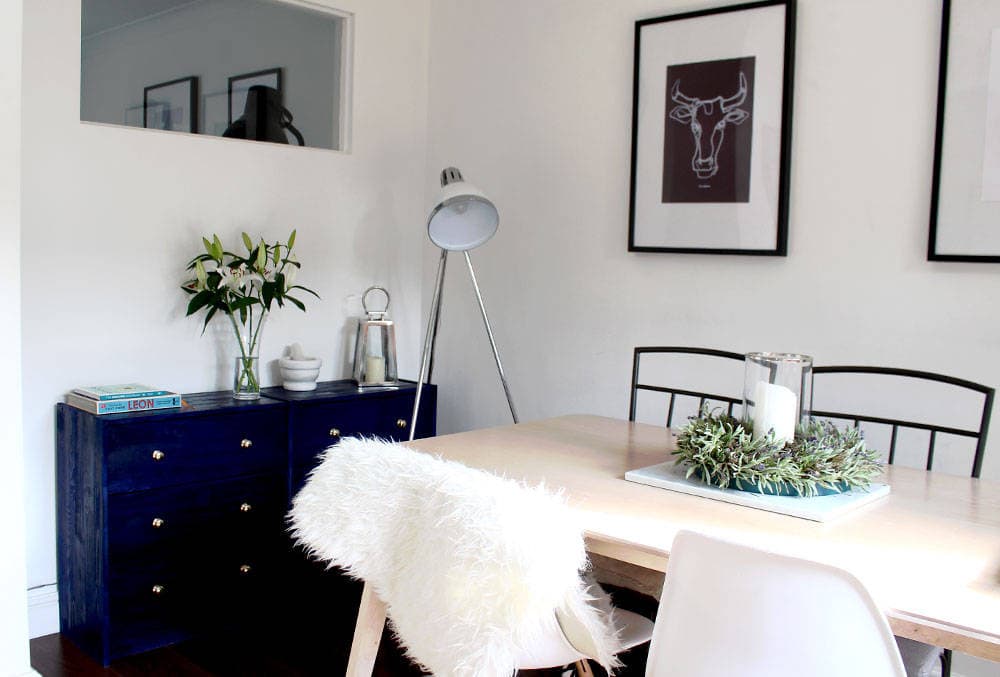 [pipdig_left]
[/pipdig_left][pipdig_right]
[/pipdig_right]
What you'll need
So overall the total for these drawers was £75. That's for the two. Pretty decent I reckon. What do you think?
I'd love to see any of your re-creations of this so please tag me so I can gush over your hard work. @carlymusleh