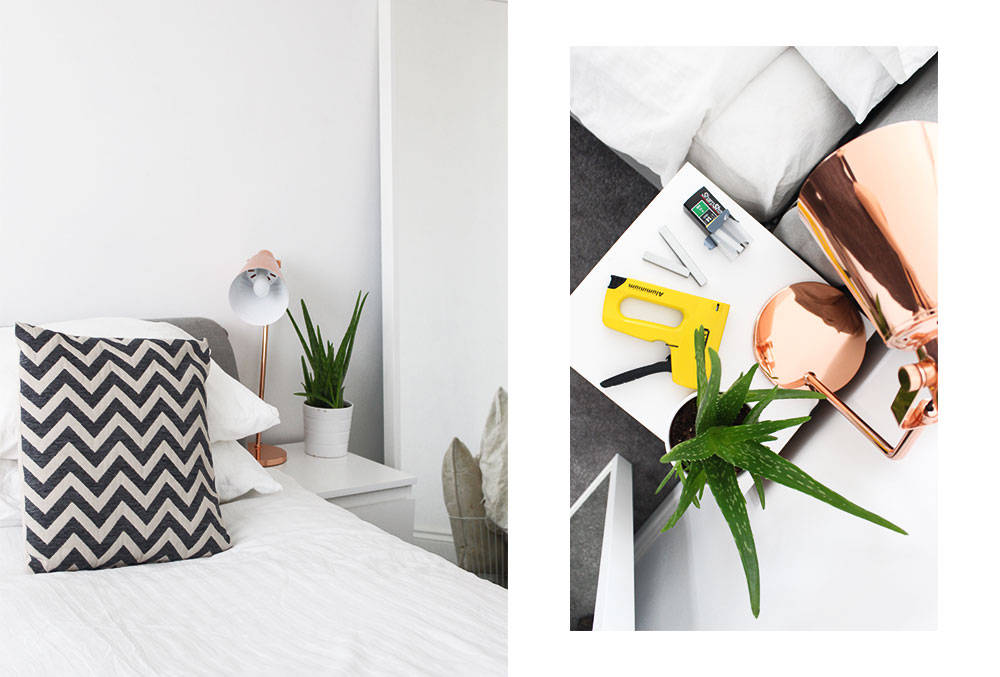 DIY Ideas: Bedroom Decor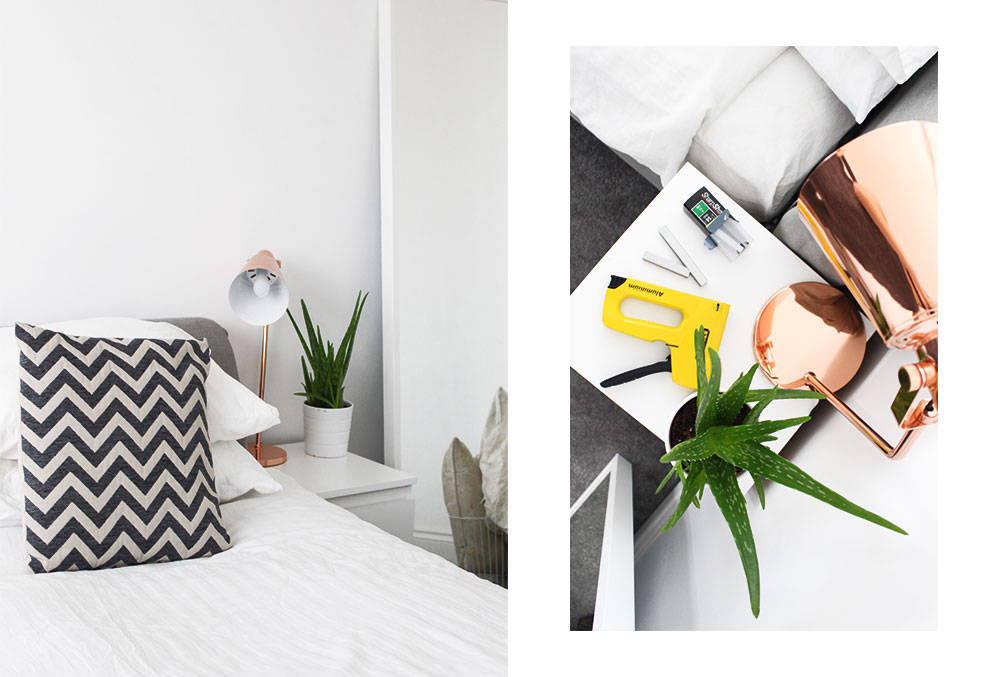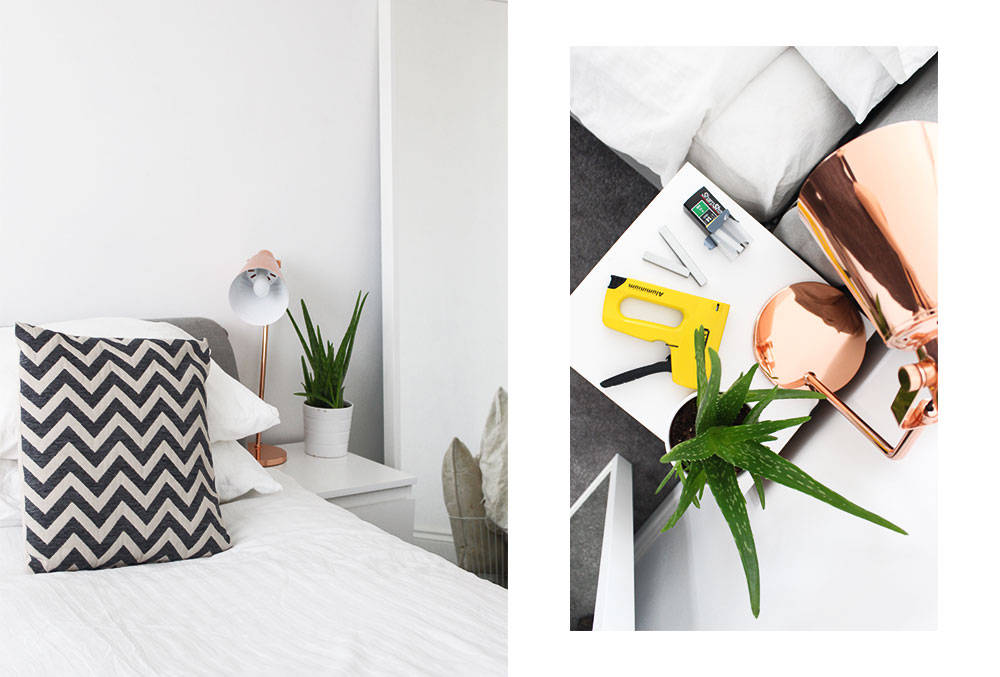 Update your bedroom with this simple DIY.
After 2 years since moving in we're finally getting round to decorating our bedroom. We purchased our super king sized bed 7 years ago and although it is incredibly comfortable it didn't go with the colour palette we have running through out the house.
We looked at some bed frames in a grey hessian from various brands, all costing hundreds with a huge wait.
With a partner who is 6″1 it's difficult to get beds long enough or ones that don't have a post at the foot of the bed. I took the decision whilst looking for fabrics to reupholster the bed myself. Sourcing different styles we decided to go for a one from Ikea that totalled around £58 for the length we needed.
Below you can see the frame, it's deep brown leather with a rolled headboard
I measured the headboard and left a large amount of fabric either side to allow for the pleats. The first step was placing the fabric into position then securing under curve by stapling it down. I then went to the front and stapled that section continuing with the underneath.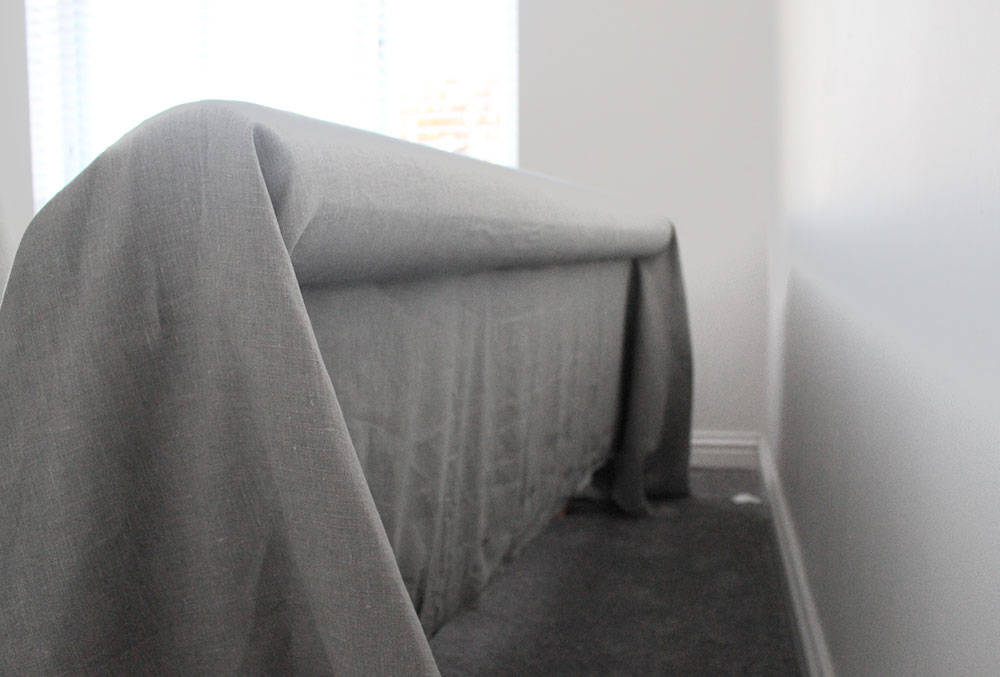 For the sides I began folding pleats as a guide then cut the excess material leaving some to tuck in before stapling down.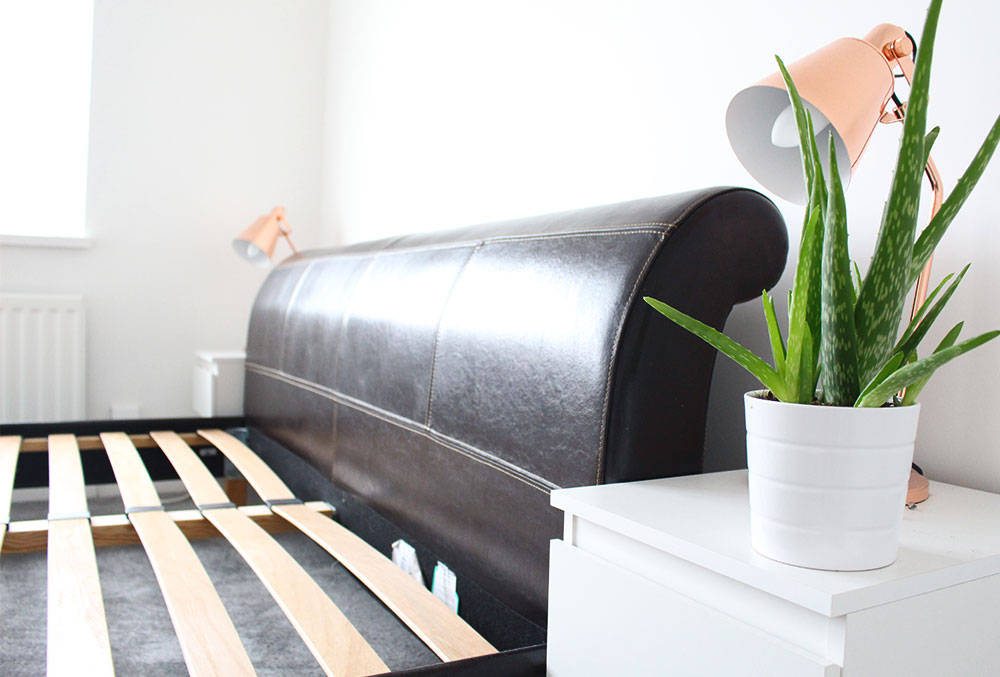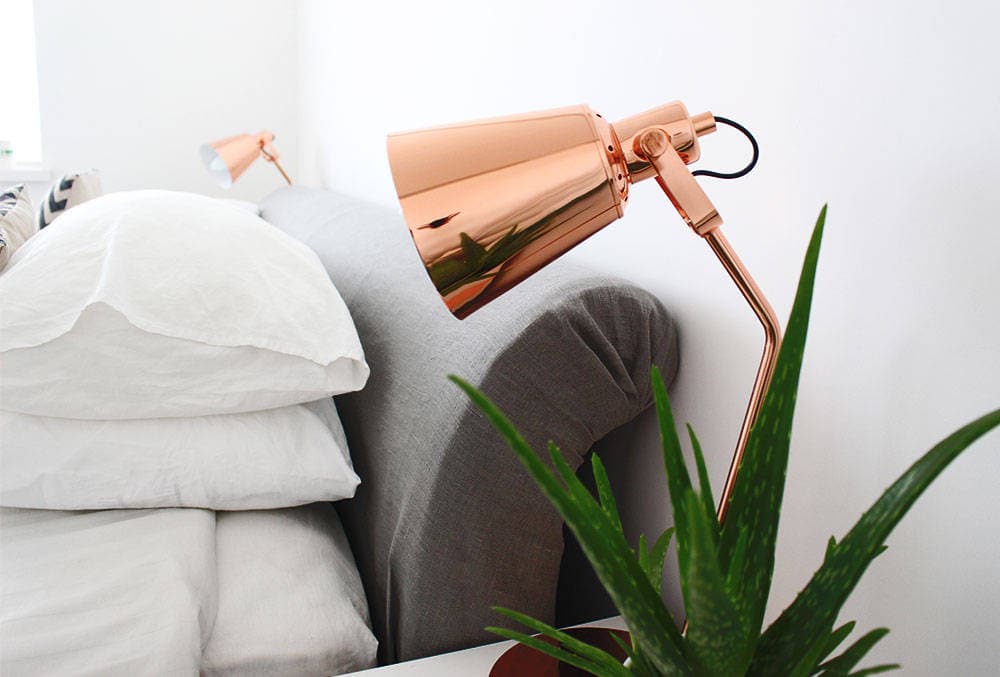 For the corners unscrew the entire frame if possible and cover each separately, if you can't then cover each side, keeping material taught, then allow excess material at the corners. Once you have completed the other side you can create a vertical or diagonal fold and secure down.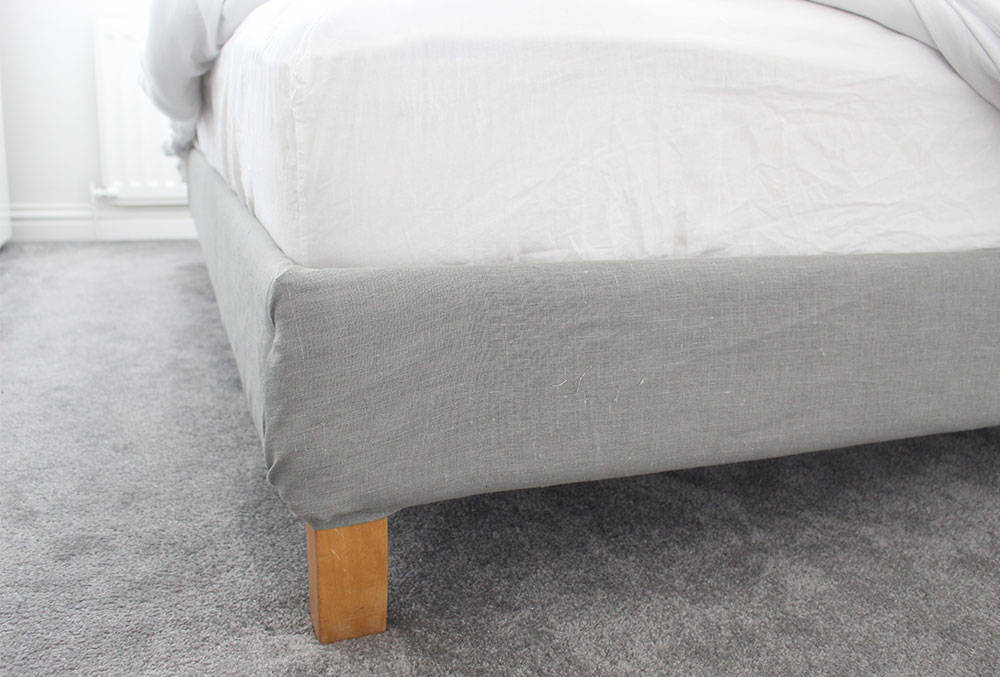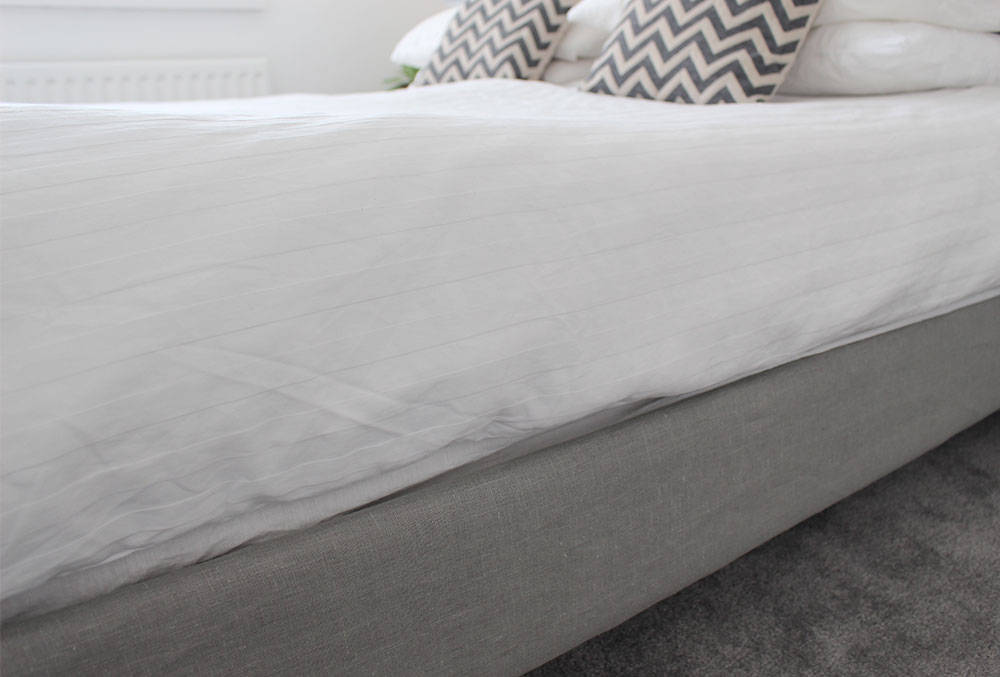 And that's it, we kept the big bed we love and saved £££ whilst creating a bedroom we love.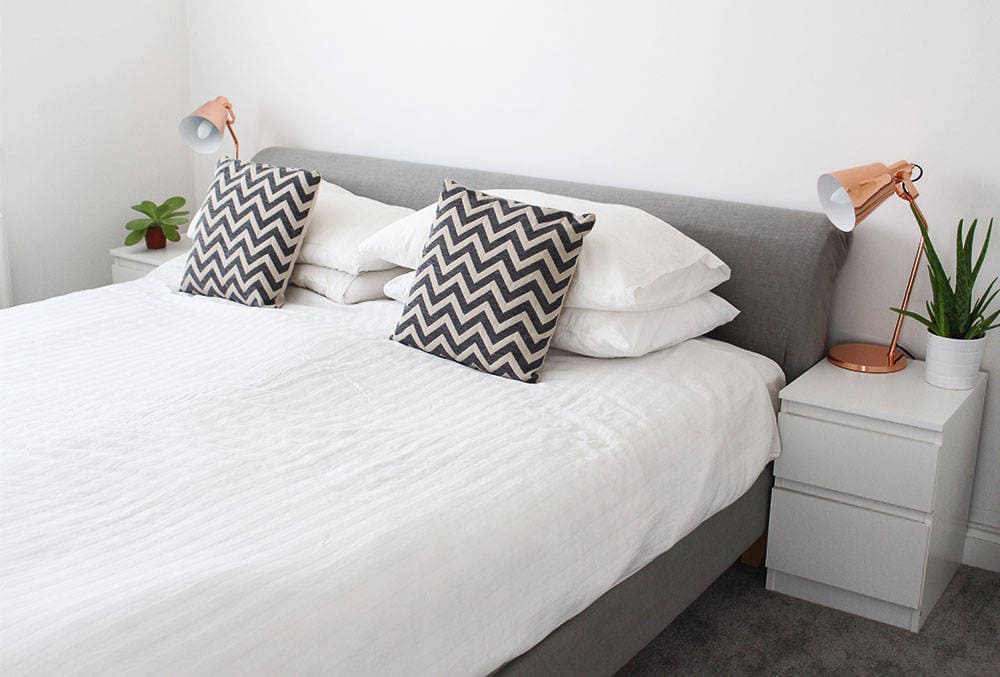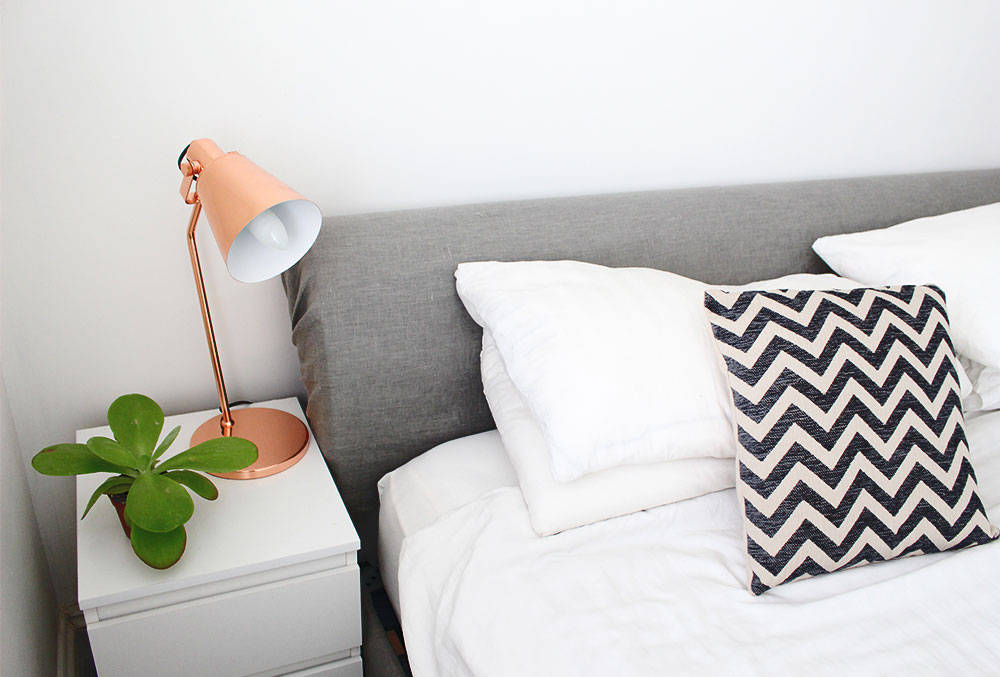 Material – Ikea | Stapler – Stanely with 14mm staples | Frame – John Lewis
If you like decor and DIY check out my hanging Himelli orb