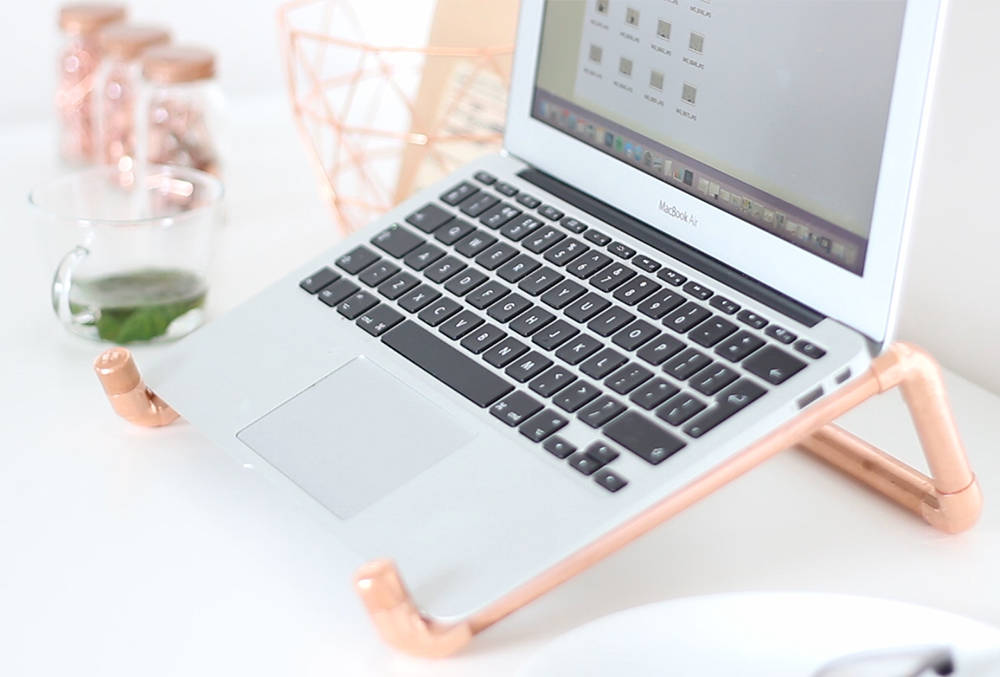 How To – DIY Copper Pipe Laptop Stand Tutorial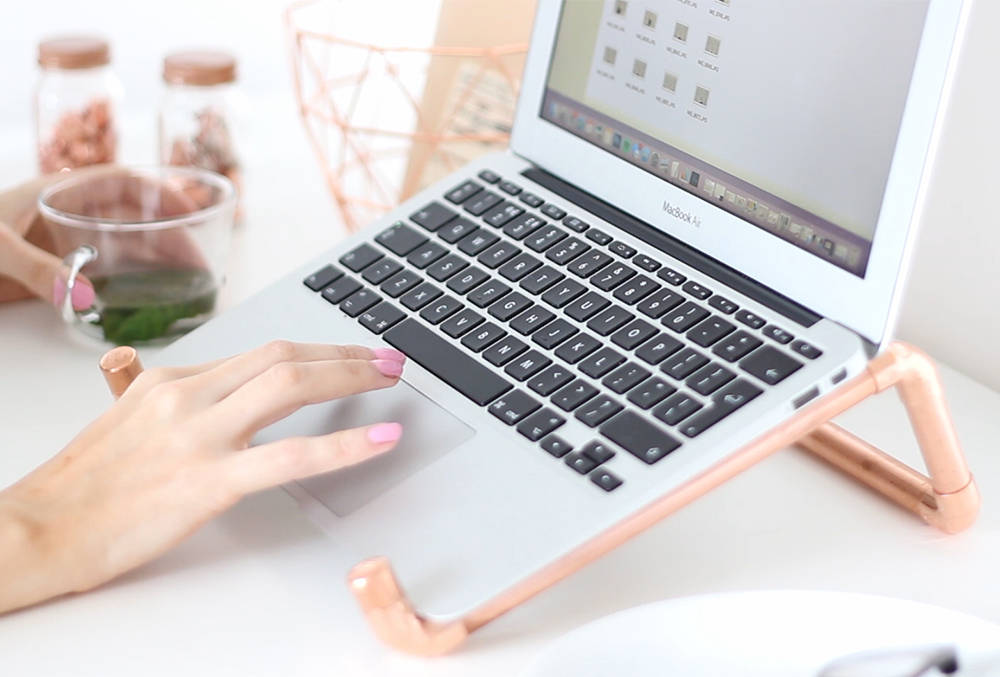 After spending a lot of time making my workspace attractive enough to want to spend the day (and night) at I felt pretty disgruntled to see the horrible plastic laptop stand on my desk that took up a huge amount of space. It was unattractive and rather naff if I'm honest (I had sellotape a piece of the end that had snapped) so I went in search for something more pleasing to the eye. Many hours and pins later I found the perfect stand that was practical and worked with my existing colour scheme, copper!
None came with instructions and the prices to buy coupled with the postage was plain silly so I decided to pester my dad for a pipe cutter and head to the DIY store. I couldn't find any instructions on making one myself so this was a mixture of good luck, a general interest in DIY and watching home programs.
To make this for yourself you're going to have to check the measurements for your laptop. I took the length and added a cm extra on (it's best to have too much than cut it too short!) I then placed the laptop on the 2 side pipes and measure how wide I'd like it and cut it to size. From there it's very easy and just requires a little time and patience.
**NOTE** If you choose a 15mm pipe get 15mm elbows and stop ends, same with 20mm pipe choose 20mm fittings.


Products
Copper Pipe – I used 1metre 15mm from Wilkinsons
Pipe Cutter (borrowed) you can purchase from any DIY store
Tape measure
15mm copper elbows – Wickes
15MM copper stop ends – Wickes
Extra Strong adhesive – Wickes
Use #CarlysDIY if you make any of my DIYs I'd love to see and share your creations!