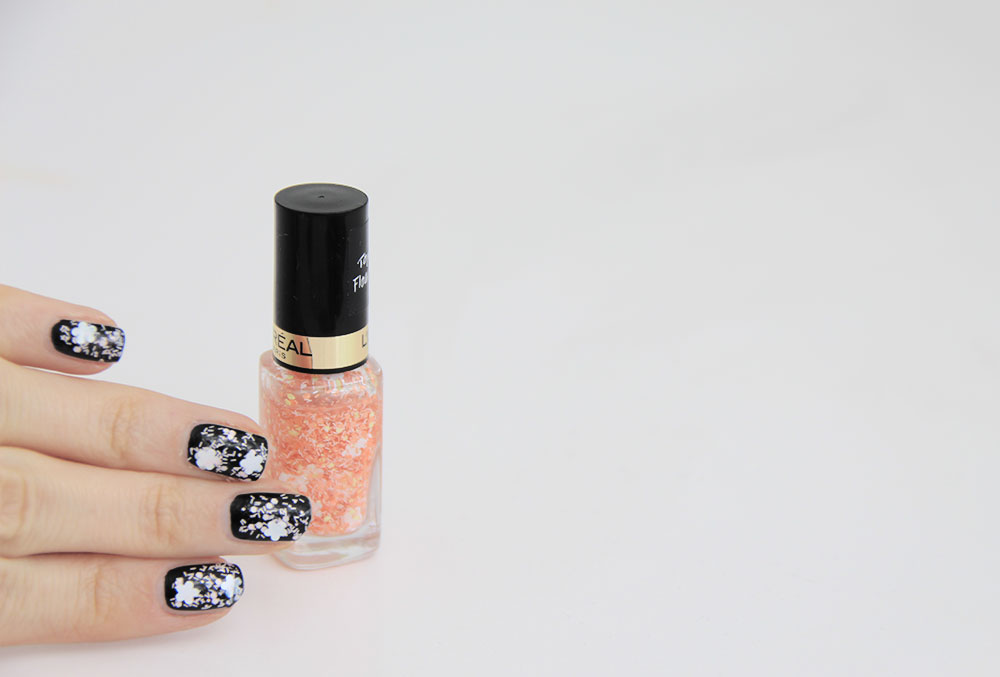 Ditsy Nails: L'OREAL Color Riche Flower Power Topcoat
With Spring peaking its head around the corner it's only right I dedicate this nail art to the impending new Season. This very quick and easy floral effect looks as though it has taken a considerable amount of time but don't be fooled.
This is of course the Ditsy Print which is found on many fabrics and often associated with just flowers however it can  actully be of anything. Ditsy is just a micro pattern of any motif placed randomly covering an entire section.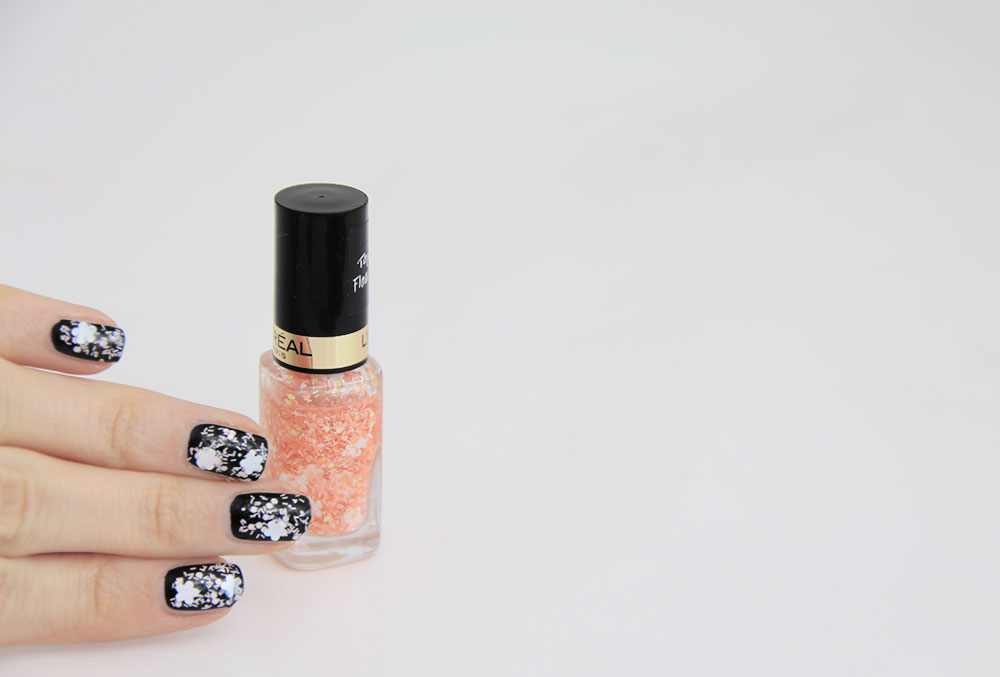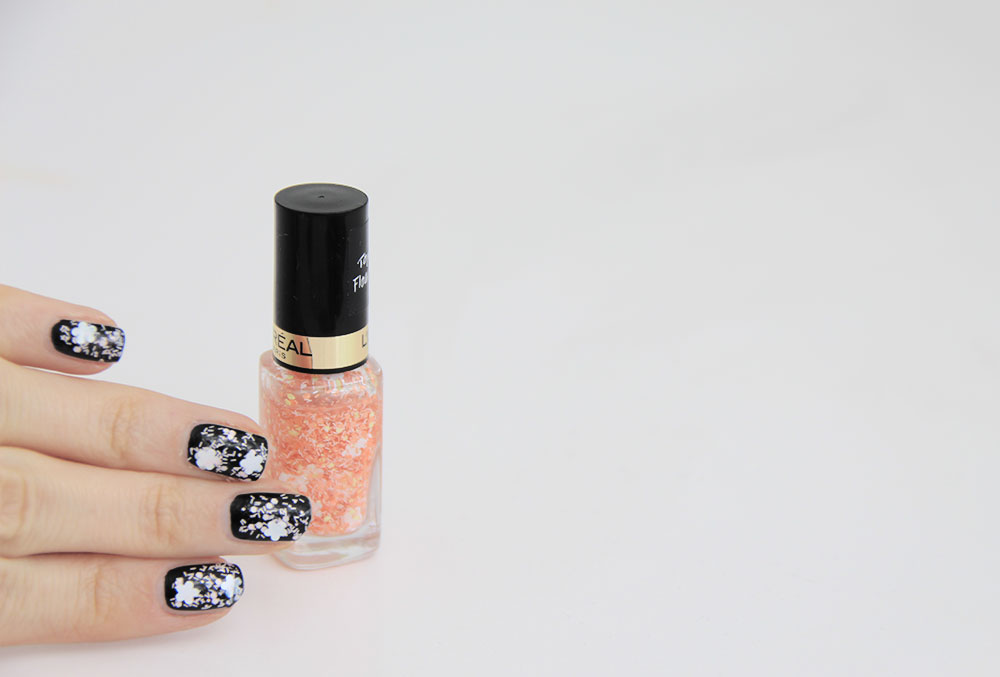 These BRAND NEW L'Oreal Color Riche Flower Power Topcoats create this effect with a sweep of the brush. There's a mix of large white laser cut flowers to strips of glitter and dots to create a imperfectly perfect look.
The contrast of the soft floral effect against the hard black is inspired by the dark cold Winter and bright Spring blooms.
I'm told these are available in-store now, I haven't seen them online on Boots.com as of yet but they should be coming soon!