Melissa Odabash is well-known for her beautiful swimwear particularly amongst celebs but her jewellery is making an impact and has seen other high street stores replicating her hand and evil eye bracelets.
River Island and Topshop are two stores where I have seen very similar designs but for a fraction of the price, the quality isn't as good and there is no variety in colour but the £4 price tag may look more appealing.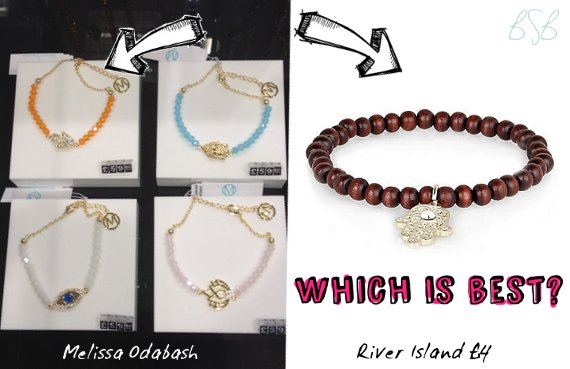 Which do you prefer?