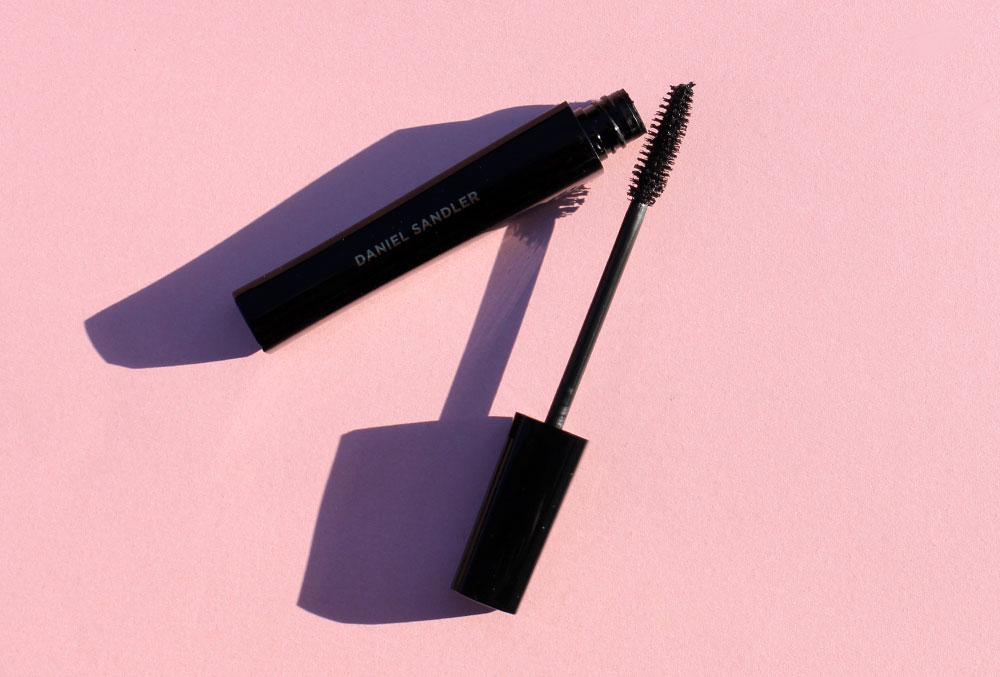 Daniel Sandler Volume Pro Mascara
Makeup Artist Daniel Sandler has finally launched his brand new volume pro mascara* after five years of research and development.
The new formula claims to be clump-proof, non-flaking and has non-smudging capabilities.
What they say…"The special coated iron oxides immediately cling to lashes, providing an intense deep black whilst hydrolyzed keratin proteins add the finishing touch to the formulation along with hydrolyzed wheat proteins known for their moisturising and conditioning qualities. Thus providing the ultimate in coverage and high-octane volume, creating subtle they dramatic glamour and the most beautiful eyes"


Colour
– Black, the pigment was so intense that it remained black all day long and didn't fade or grey.
Brush – A rectangle shape that takes a little practice. The small profile edge is good to get close to the base of the lashes then the thicker side lifts and separates.
Formula – It's creamy in texture but not thick and clumpy, for best results add a layer, let dry, then add another. Because the wand separates the lashes, when you add another layer they don't stick together.
Longevity – It lasted all day long without smudging or flaking.
Condition – So sometimes mascaras can make my lashes feel dry and brittle and others like Benefit They're Real makes lashes look great but feel sticky and easily clump in humid weather. This however let lashes feeling soft and flexible throughout the day.
Removal – I tried this with micellar water, the majority was removed then I used my cleansing jelly for the rest. With oils it would be removed incredibly quick!
Overall a very pigmented, rich black mascara that leaves lashes looking full and feeling soft. The wand takes a little getting used to but other than that I'm very impressed.