Who said scarfs had to be worn inside your coat? Placing them outside and held in place with a belt gives a chic alternative this Winter. Of course you need a fairly decent length scarf so it hangs below the belt. Pashminas are great for this as they're quite full so they keep your neck warm and come in a huge variety of designs.
This also looks great with dresses!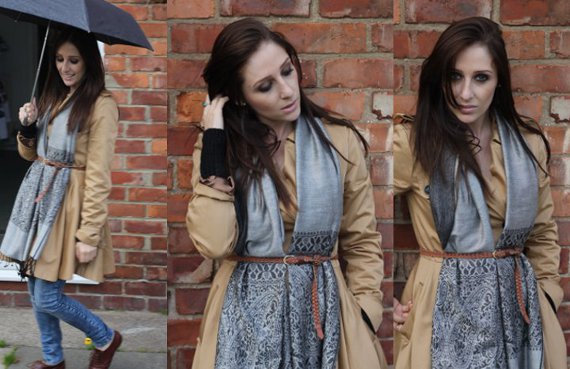 Trench – Topshop, Jeans – Topshop, Brogues – Topshop, Pashmina – From Turkey.