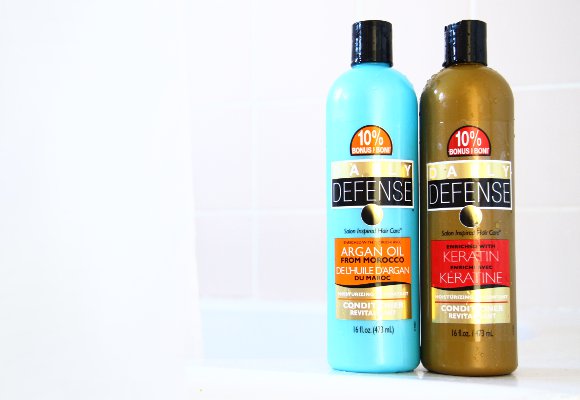 Daily Defense Argan Oil & Keratin Conditioners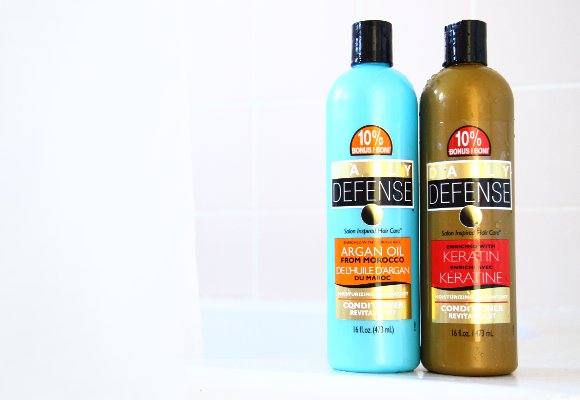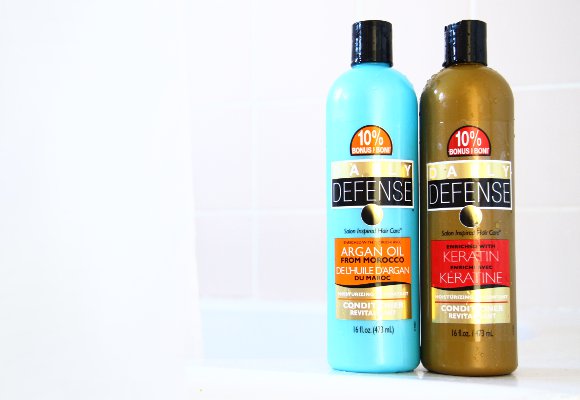 I'm no stranger to wandering the isles of  B&M bargains, I always find some useful storage items or beauty bargains like this conditioner I picked up 2 weeks ago.
The brand is Daily Defense and similarly to Treseme, is Salon inspired haircare, and for £1 is was ludicrous not to try. You pay more for a bottle of water these days!
I picked up one of each formula, Kertain and Argan oil. Before I discuss each product I thought it may be beneficial to talk about each key ingredient.
Keratin
What is it? – Hair is naturally composed of keratin, a fibrous protein, and is built from cells not unlike those of the skin. The cuticles forming the outer protective layer are made of these keratin proteins, and when the hair is damaged the cuticles become weak and the scales lift, resulting in brittle course strands which leave the cortex (inner core) unprotected and lead to breakages. Genuine Keratin can replace the missing damaged keratin from the hair thus protecting the cortex and smoothing the follicle.
Argan Oil
What is it? – It is a plant oil produced from the kernals of a Argan tree found in south western Morocco. The oil can be used in many ways but cosmetically it is used to nourish and deeply moisturise the skin and hair. Hair that is hydrated is less likely to break and has more flexibility. Argan oil improves the condition and appearance of the follicle giving it a lustrous shine.
Are they worth trying? absolutely, I would say it is comparable if not better than the bigger cosmetic brands that charge 4-5 times the price.
Which is best? My favourite of the two has to be the Keratin as my hair felt smother, de-tangled – which is an impressive result as my hair is always terribly tangled when wet, and once dried felt hydrated unlike other conditioners that leave hair feeling artificially smooth when wet then a little brittle when dried.