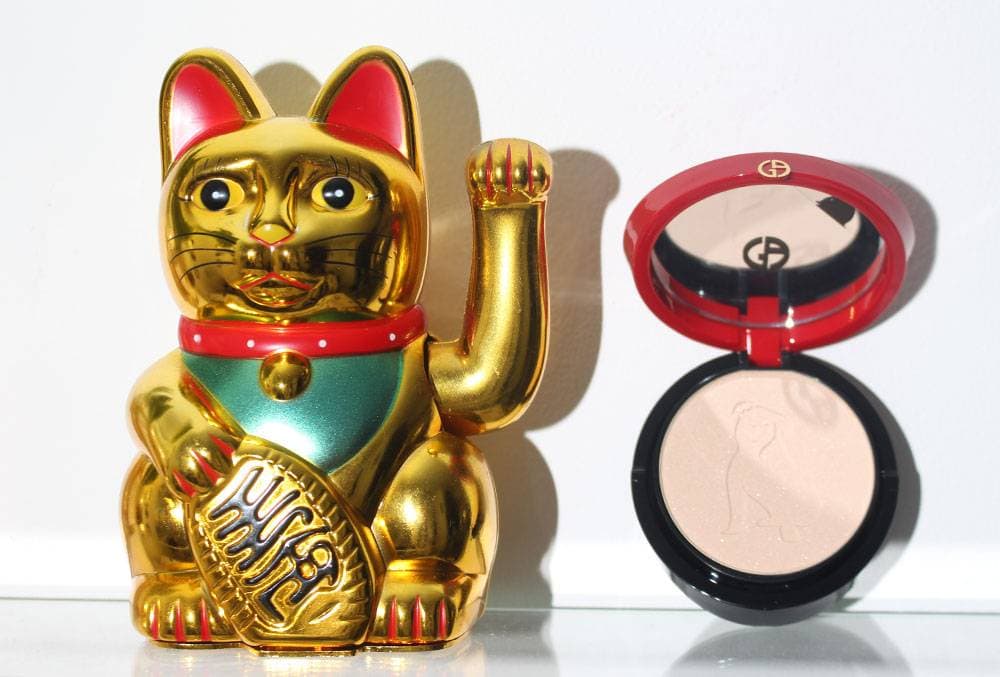 Happy Chinese New Year! 5 L.E Products To Collect and Gift
Sound the beauty klaxon and notify the beauty collectors. Chinese New Year is fast approaching and to celebrate there's a number of Limited Edition collectors items, from some of the biggest names in beauty.
2018 welcomes the Year of the Dog and amongst the usual red and gold there's heavy inspiration from cherry blossom that features on the packaging.
A tribute to joy, prosperity, strength and beauty, Giorgio Armani have created a LE highlighting powder. The red compact features the Chinese good luck symbol on the front and imprint of a dog within the powder.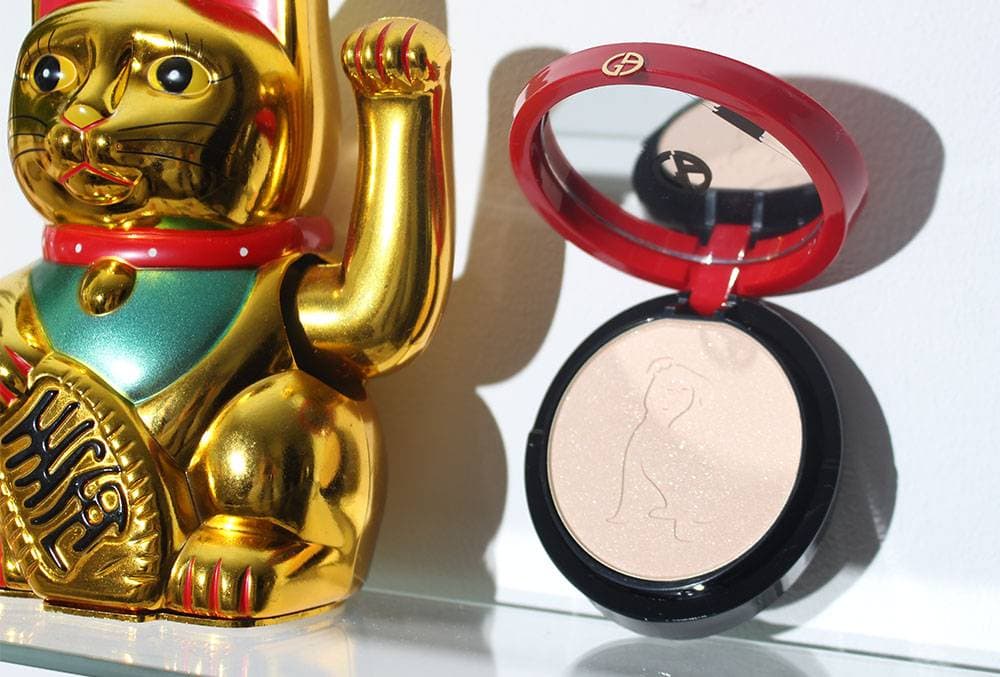 Lancome Chinese New Year Limited Edition Collection comprises of 4 products; Advanced Génifique Serum packaged in a LE red bottle instead of black, LE Blanc Expert cushion and two beautiful L'Absolu Rougue reds wrapped within a luxurious red and gold case – all fitting of the occasion.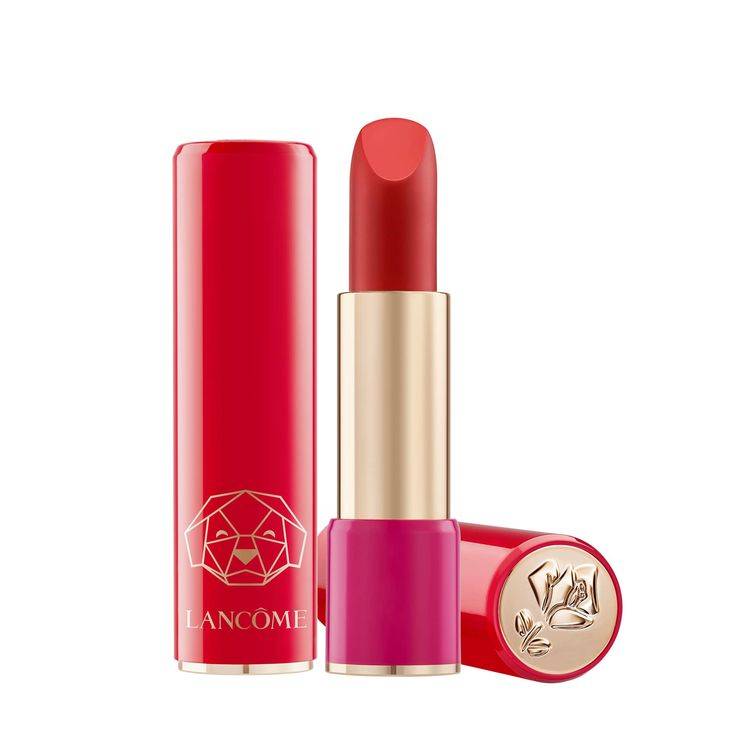 Ysl Chinese New Year Face Palette Collector
YSL Beauty celebrates the Chinese New Year with this exclusive makeup palette adorned in a golden metallic case, surrounded by Meihua blossoms and made iconic with a bold red cassandre. The palette is inspired by the Meihua, a plum red flower that symbolizes hope and joy, and blossoms when all else is frozen. The 2018 Chinese New Year Palette is a collector item that is both a true celebration of YSL Beauty and a tribute to new beginnings.
The palette contains Blush Volupté N°5, a bold fuchsia shade with high colour payoff that lights up the face at first sight. At the centre find a lighter shade of coral-pink to highlight and create a pearly effect on the cheeks.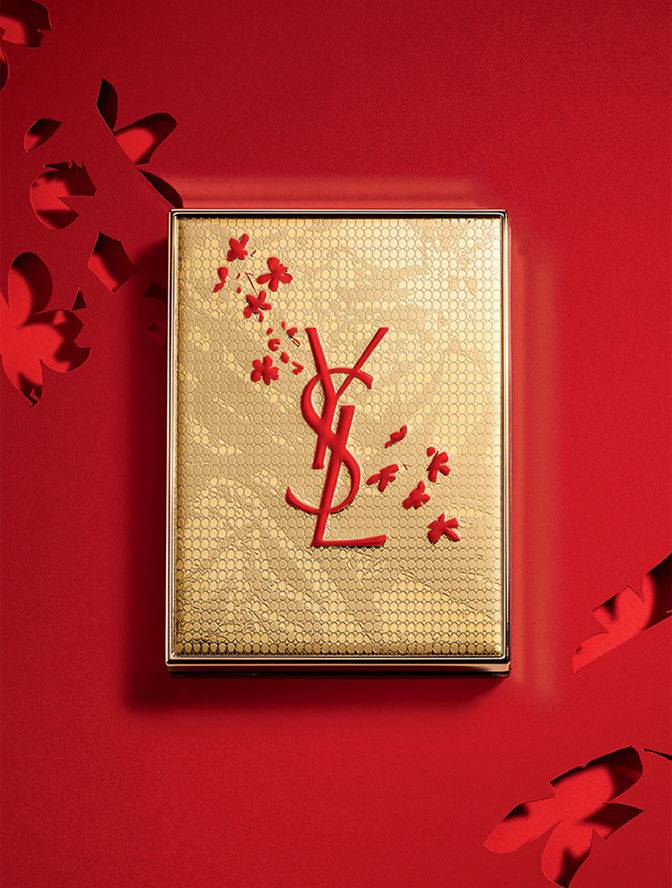 Missed Out? Shop Red and Gold Beauty

MAC launched the Lunar New Year Collection in a style very different from the typical combination of red and gold. Instead MAC used soft Spring shades inspired by Cherry Blossom. The range features a selection of peach toned lipsticks, powder and eyeshadow palette.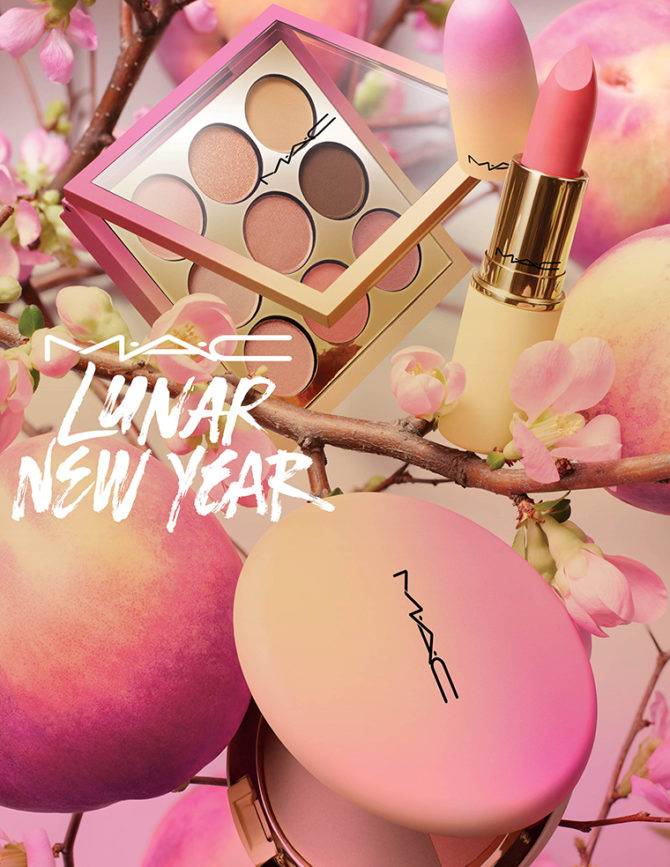 For 2018, GIVENCHY returns for the third year running with a duo of favourites; the GIVENCHY Prisme Libre & Le Rouge Chinese New Year Editions are wrapped in a luxurious cherry blossom print to celebrate the lunar new year.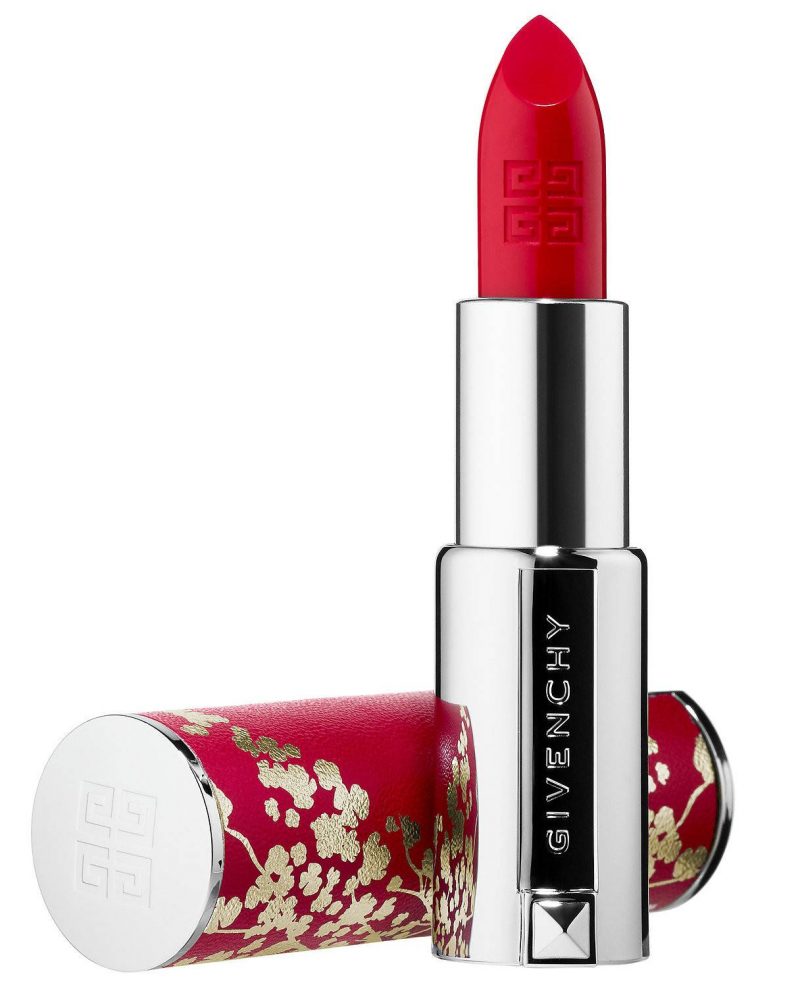 Sadly not all products are available Worldwide with only a small selection sold in the UK. If you missed out this time check out my selection of red and gold beauty above. It's seriously lust-worthy!