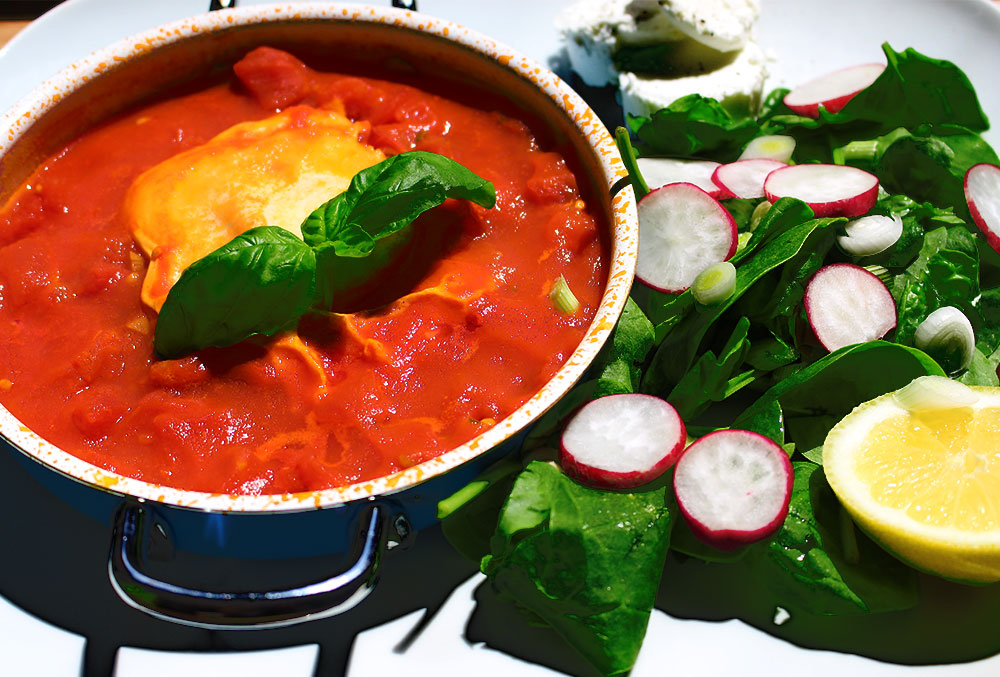 Cheap Clean Eating: Eggs In Purgatory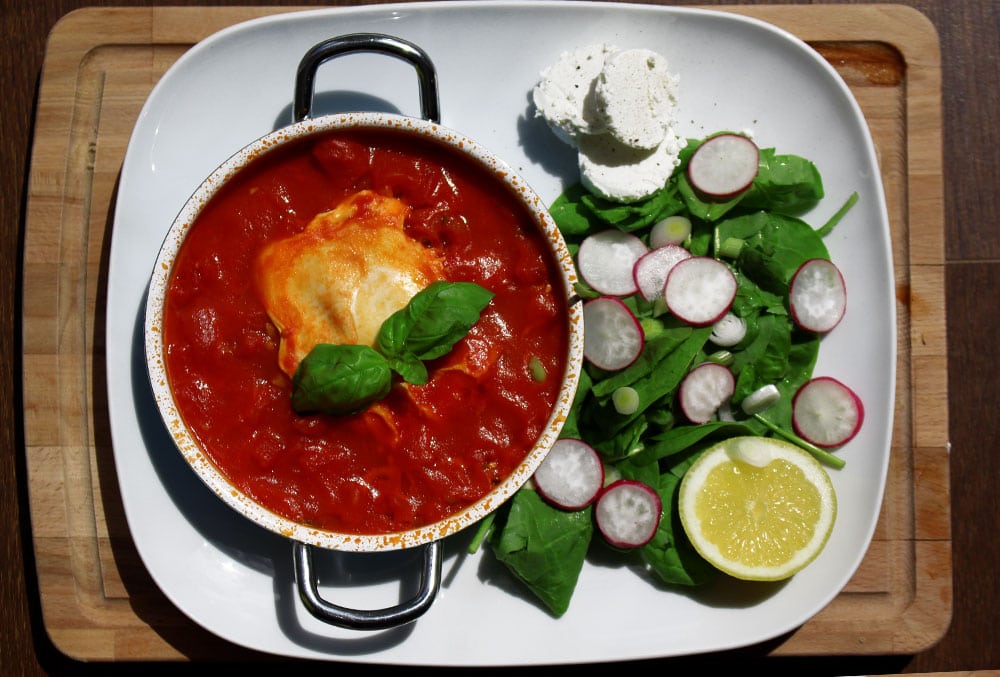 Today's inexpensive clean eating dish comes from watching Nigella Lawson on  Saturday Kitchen recently. As our lives become busier I'm keen to find dishes that aren't ladled with hidden sugars or preservatives and that aren't time consuming or breaking the budget.
This could be included in my 2 ingredient dish if you don't count the side salad or chopped garlic!
Ingredients
Olive oil
1-2 garlic cloves chopped finely
1 can of chopped tomatoes
1 egg
Method
Add olive oil to a warm pan and heat the garlic gently
Pour in the full can of chopped tomatoes and stir. Heat until the tomatoes bubble then return to a simmer.
Crack an egg into the centre of the tomatoes and place a lid on. This will poach the egg.
After a few moments remove from the heat and add seasoning of choice.
This was a small brunch for me so I only had one egg, Nigella suggests bread to accompany the dish which looks incredible but I wanted something lighter so created a fresh side of spinach, radish and a sprinkle of spring onion with a few slices of goats cheese for a salty creamy texture.