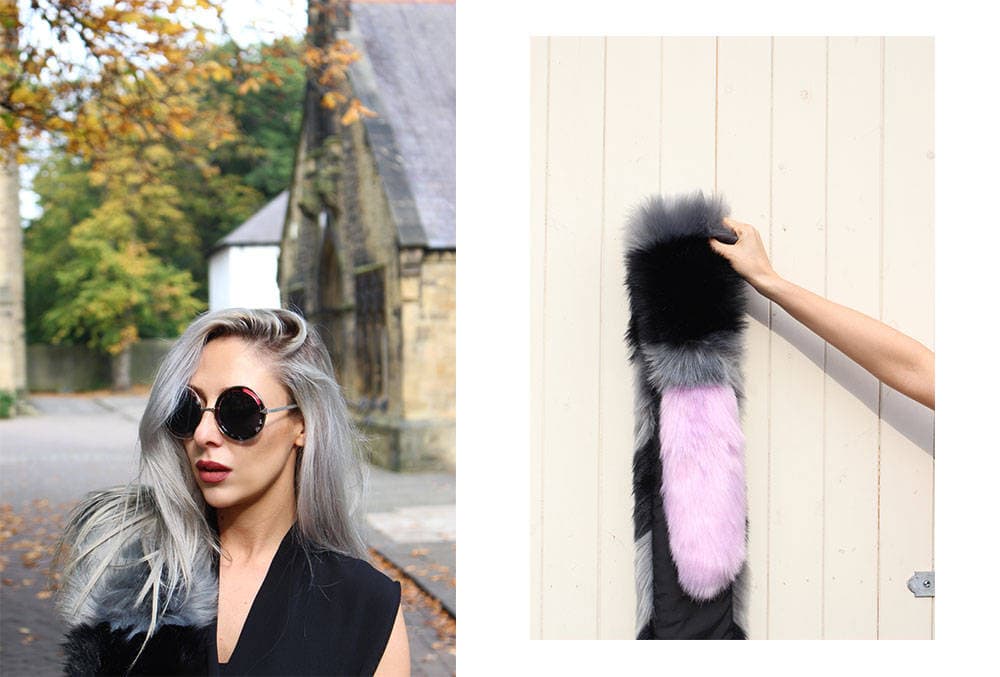 Charlotte Simone Big Daddy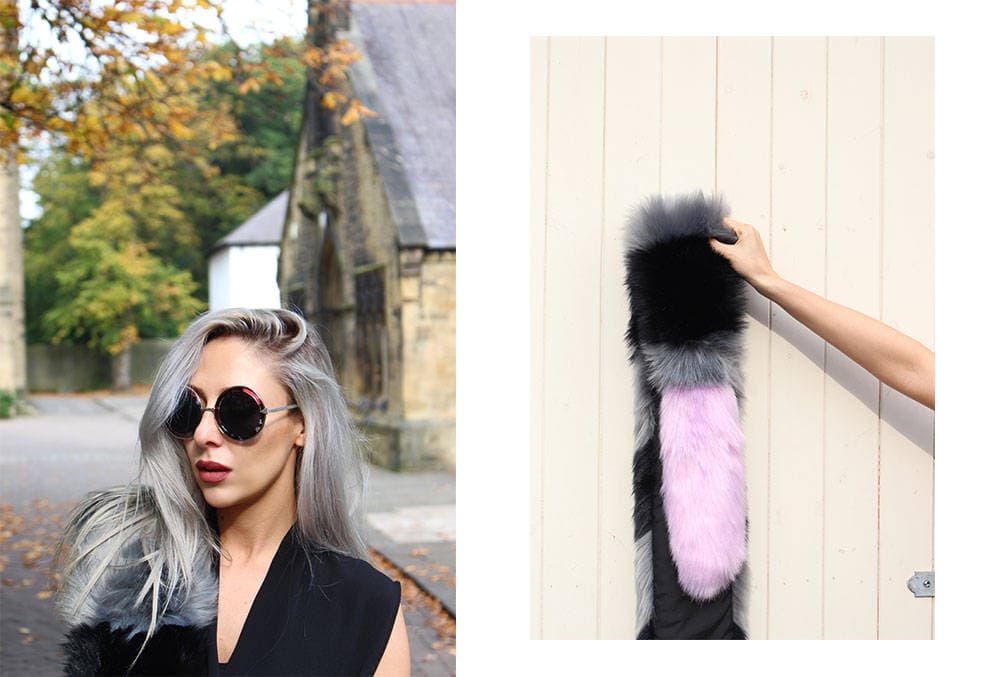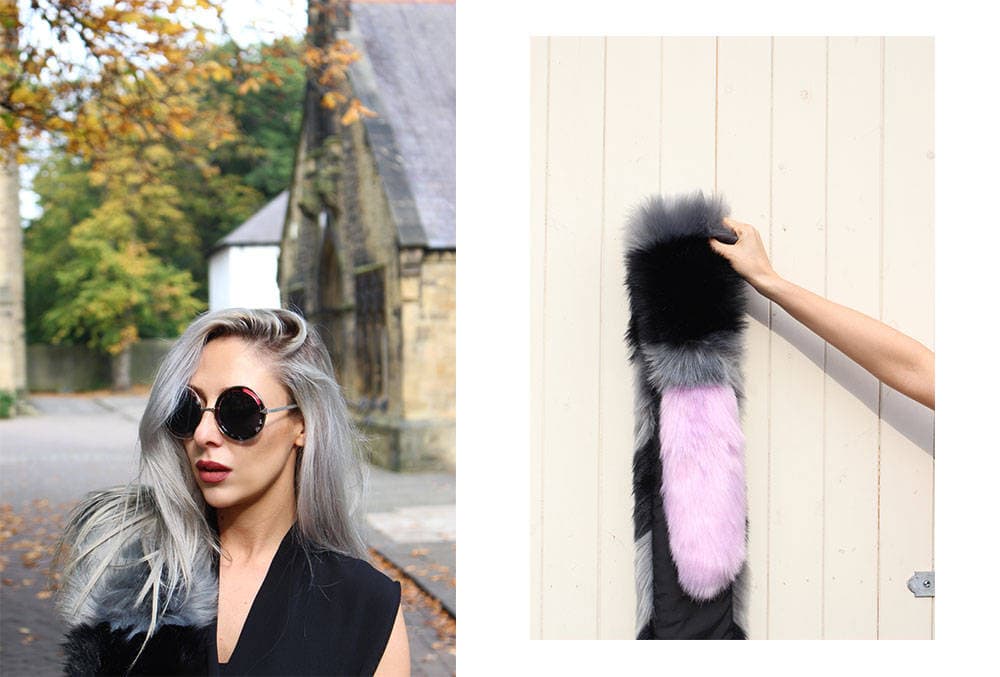 And at the blink of an eye Autumn was here…
It's as if Summer clocked off and Autumn swooped in with a no-nonsense chill and a scatter of crisp leaves. It's a beautiful time of year, the sunny mornings, clear skies and marks the start of wearing Winter accessories.
Charlotte Simone is a name you will be hearing a great deal of as she's the incredible designer of the colourful faux fur stoles and wraps as seen on Olivia Palermo, Bip Ling and Millie Macintosh, to name a few.
I'm wearing "Big Daddy" faux fur available at JulesB.co.uk in the colours dove grey/black/powder pink. It's considered the bigger, bolder version of the popsicle scarf in her collection and works well with a dark outfit to contrast against.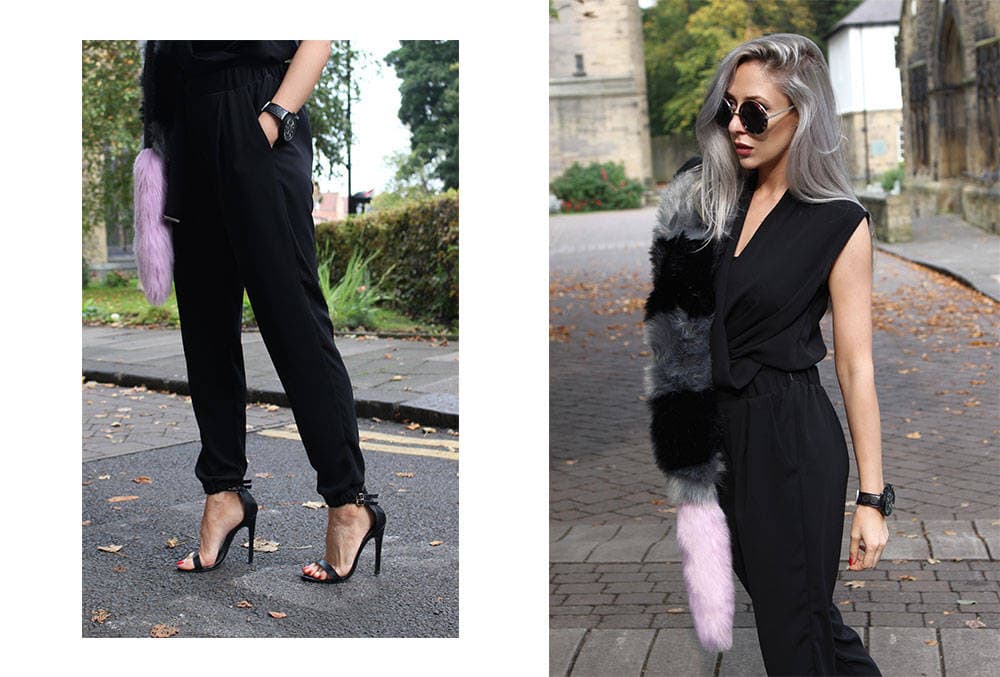 Faux Fur Stole – Charlotte Simone at Jules B | Jumpsuit River Island | Sunglasses – Missguided