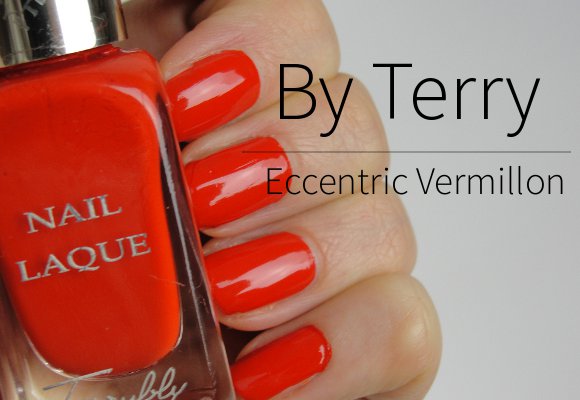 ByTerry Nail Laque Eccentric Vermillon #4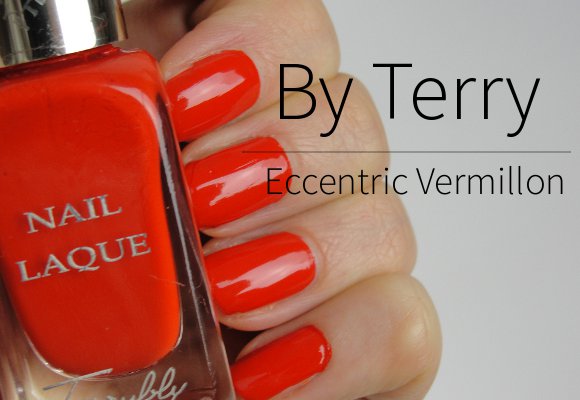 So the title is certainly a mouthful but lets take a second to look at this colour. It a tangy tomato red that looks more red in some light and orange in others.
By Terry is one of my favourite brands that combines makeup with skincare and even with the nail care adds the technology to protect whilst colouring and ensures a longer chip free manicure which I can vouch for.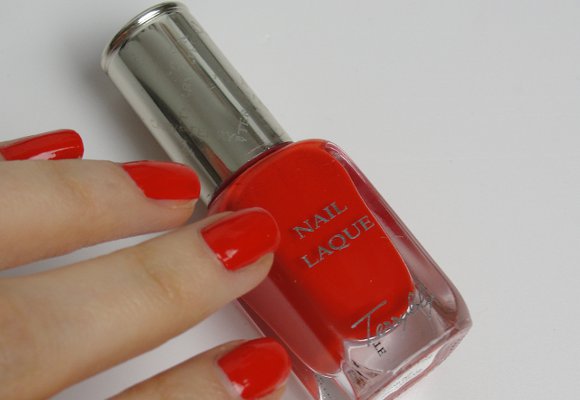 This is what SpaceNK say
[quote align="center" color="#999999″]By Terry Nail Laque enriched with keratin-restructuring Okoume extracts strengthens nails and enhances them with ultra glossy and glamorous colours.
A new nail laquer that combines nail care performance with beauty results with its protective Okoume resin and very bright and rich pigment colours. A formula that gives long lasting hold, an ultra glossy shine and is quick drying.
An elastic texture for an easy application that smoothes and protects weakened and uneven nails, with a professional brush for a perfect and long lasting hold.
[/quote]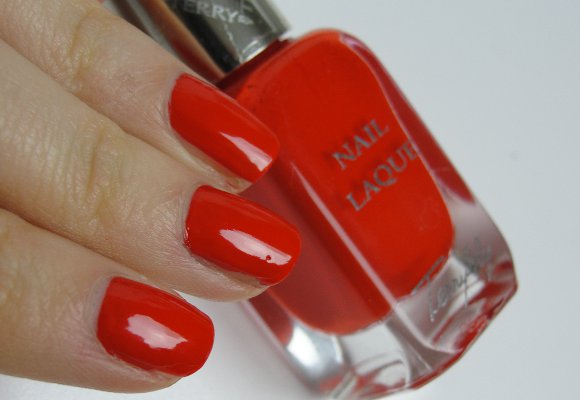 This lasted me 4 days with very slight chipping on the edges, ever the perfectionist I went over with another layer and it has lasted a week. That's without top coat too and just using a lighter shade as a base coat. Overall a top product by a top beauty brand.
Available at SpaceNK