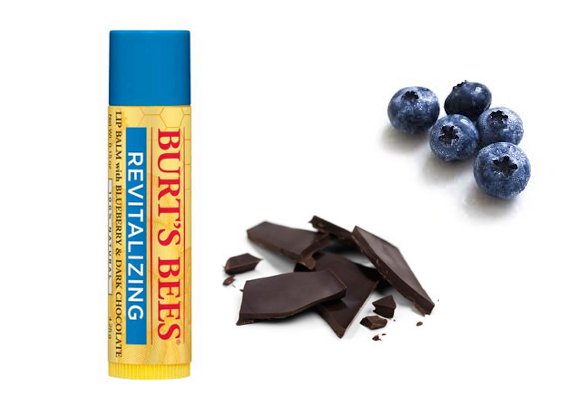 Burt's Bees Blueberry and Dark Chocolate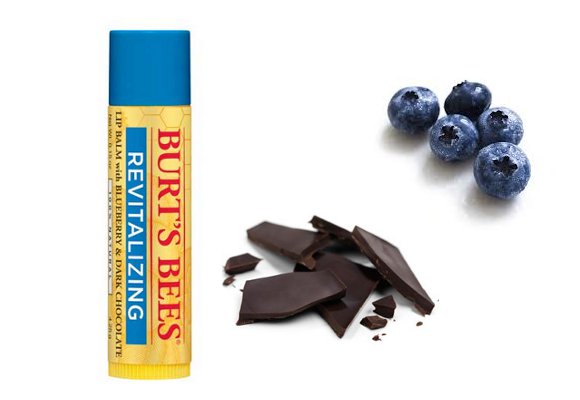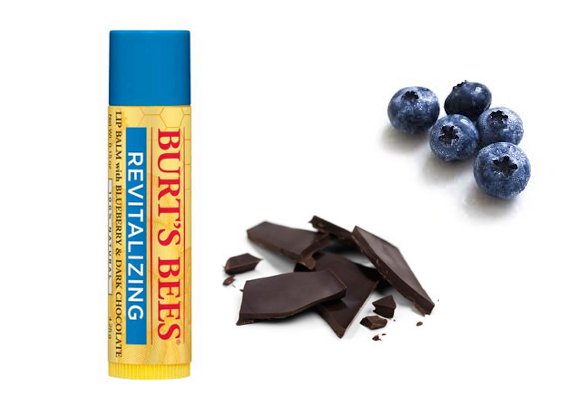 Burt's Bees has launched a brand new edition to the 100% natural lip balm range with Blueberry and Dark Chocolate. Their products have reached cult status with consumers to editors raving about this brand. What we love it that it is an  ethical brand with a mission to create natural products for healthy skin and well-being with sensible practices that benefit the world . They have created beautiful products with what they call 'Kitchen Chemistry' –
They do this by taking natural ingredients and pressing them in the simplest way possible, so that you get the skin benefits as well as the sensory experience.
[toggle_box]
[toggle_item title="KEY INGREDIENTS " active="false"]
• Blueberry Seed Oil
• Cocoa Powder
• Beeswax
• Cocoa Seed Butter
[/toggle_item]
[toggle_item title="KEY PRODUCT CLAIMS" active="false"]• Delivers moisture to dry lips
• Nutrient Powerhouses Blueberry and Dark
Chocolate combine with natural butters
and oils to renew, restore and reveal
beautiful, healthy-looking lips
• Both blueberries and dark chocolate
extract are rich sources of antioxidants[/toggle_item]
[/toggle_box]
They gave me the challenge of illustrating the below in pictures and if you read on you will find news of an exciting competition!
Nature inspires me everyday, the colour of the falling leaves, winter blooms and even the crisp clear sky. When I'm looking for inspiration for colour in makeup I always turn to nature. It has the natural gradient the perfect combination of shades combined with a juxtapose of textures. A beautiful soft rose on a thorny aggressive stem. I was looking to write a post on ruby lips products and found the most beautiful flowers that created my product shoot. I used the Fujifilm instax mini 8 to take some retro images so that it could be an image inside an image.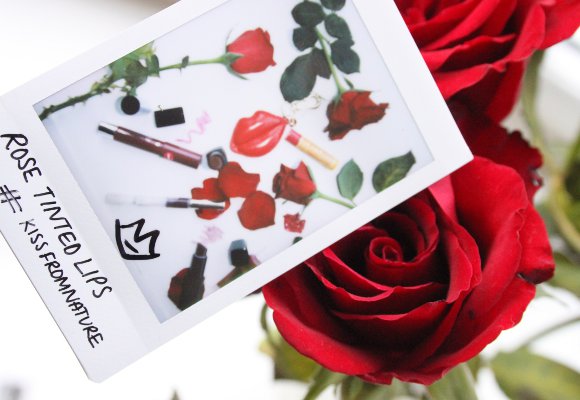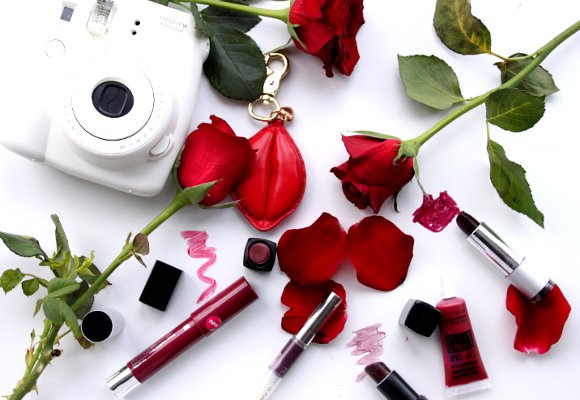 You're never far from nature whether you're a big city dweller or country bumpkin there's always natural beauty to be found but we must be conscious about our living to protect this environment.
I find nature everywhere but in particular I love to go to wooded parks and countryside for the rogue plants and colourful berries. Being a makeup artist I am always thinking of colour and find myself standing taking pictures of sunsets, blooms,insects,  falling leaves and even a decaying forest floor. It's all nature and if it wasn't for it we wouldn't be here.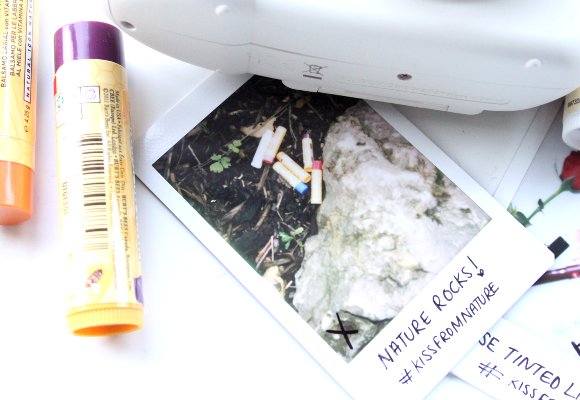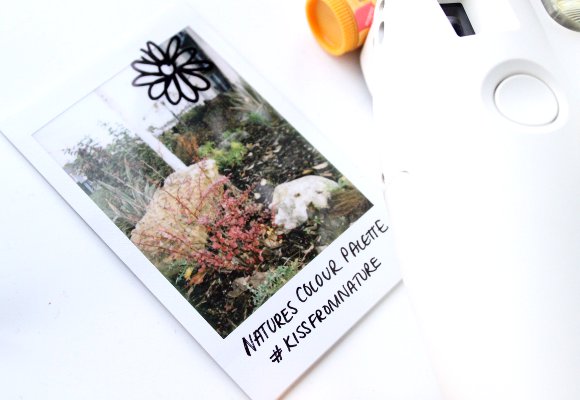 [dropcap type="circle" color="#COLOR_CODE" background="#COLOR_CODE"]DID YOU KNOW?[/dropcap]
The packaging is natural too? They are printed with vegetable based inks and you won't find shrink wrap here. They saved 1400 miles of plastic by creating a new tamper evident label. Now that's amazing!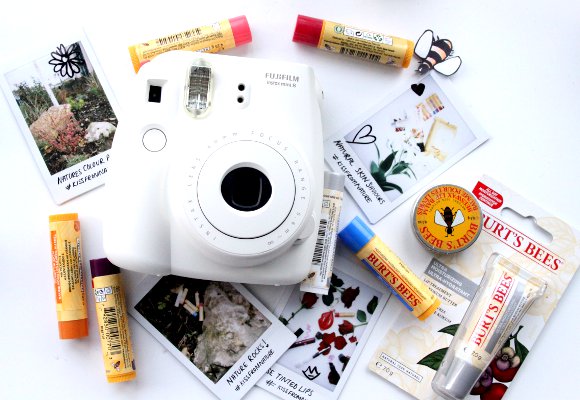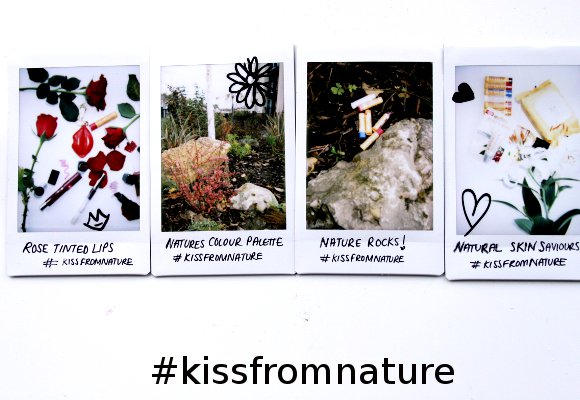 Competition Time
To win one of these brand new lipbalms simply tell us why you think nature is amazing and tweet or instagram your pictures using

#kissfromnature

and

#beautysaucebees

you can follow us on Twitter @burtsbeesUK and @BeautySauceUK
There's 20 to giveaway so make sure you share and you MUST use the # as above so can find who's entered.
Open 20th November 2013 – 30th November 2013
It will be an agency who sends out the prizes so you must have permission to send your postal address should you win. No information is ever shared.