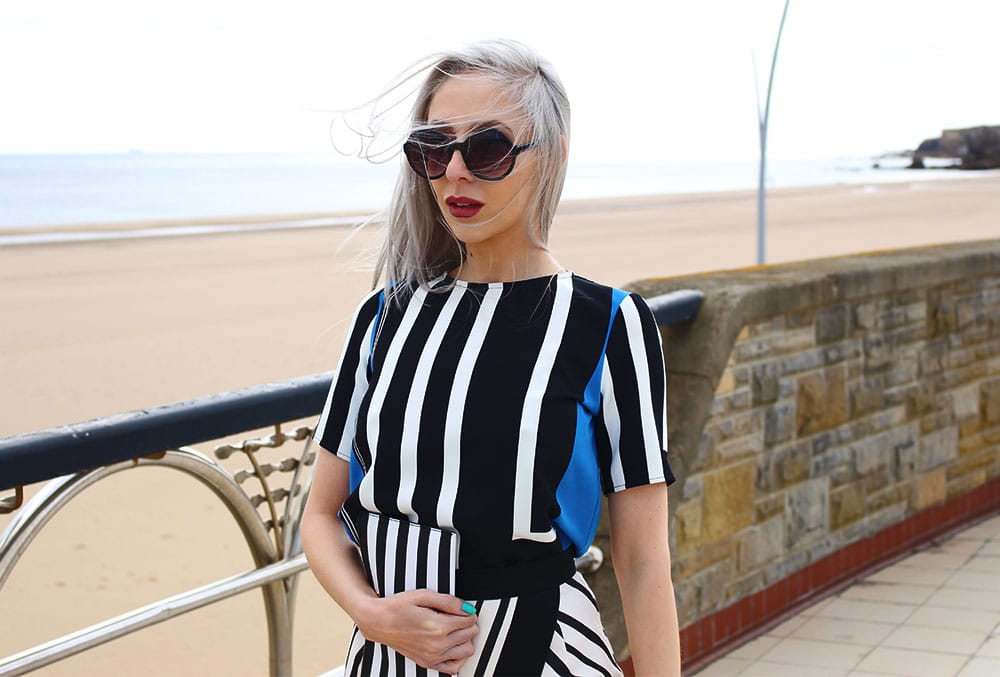 Break The Rules
Fashion is what is made, style is how you wear it and your interpretation, so who made the rules? For me there is none. Sure there's guidelines which work for that visual trickery, like accentuate the small of your waist with a belt or high-waist trousers, or tips like if you're slim and short an oversized can make you look shorter. You know, those types of guidelines, but then you just have to look at the Olsesns who couldn't give a tiny rats ass about the guidelines and wear what they want no matter if it compliments their frame or not. That though, is confidence. Once you have this you can pretty much do what you like.
**Cliché alert**
Because, after all, if you feel good, you'll look good. FACT.You know the saying, confidence is the sexiest thing you can wear right, right.
They say don't wear this with that, keep print to a minimum unless you're clashing, well that's confusing…
I understand colour theory, complimentary colours, opposite colours, all that jazz. Sure it helps to make colours stand out or bring certain elements of one piece to create an entire outfit. Yes that's cool, but ultimately finding your sense of style and feeling comfortable is key. Then, you may find, in the future your style changes a little, that's fine.
I've said in a post before that I wouldn't know what my style is, it's a mood thing. Sometimes I feel a little 90s hip hop, some times I'm on a Victoria Beckham vibe, then I may do something pop art. I'm a free soul when it comes to style, and to be fair I like it that way. This look was based around the skirt I had just picked up, I thought maybe a palette cleanser from the stripes by having a block colour on top, then decided to rebel and add a top I've had since last year which has vertical stripes and a cobalt blue section. Then to go a little nutty I added a nautical stripe Michael Kors clutch, because, why not…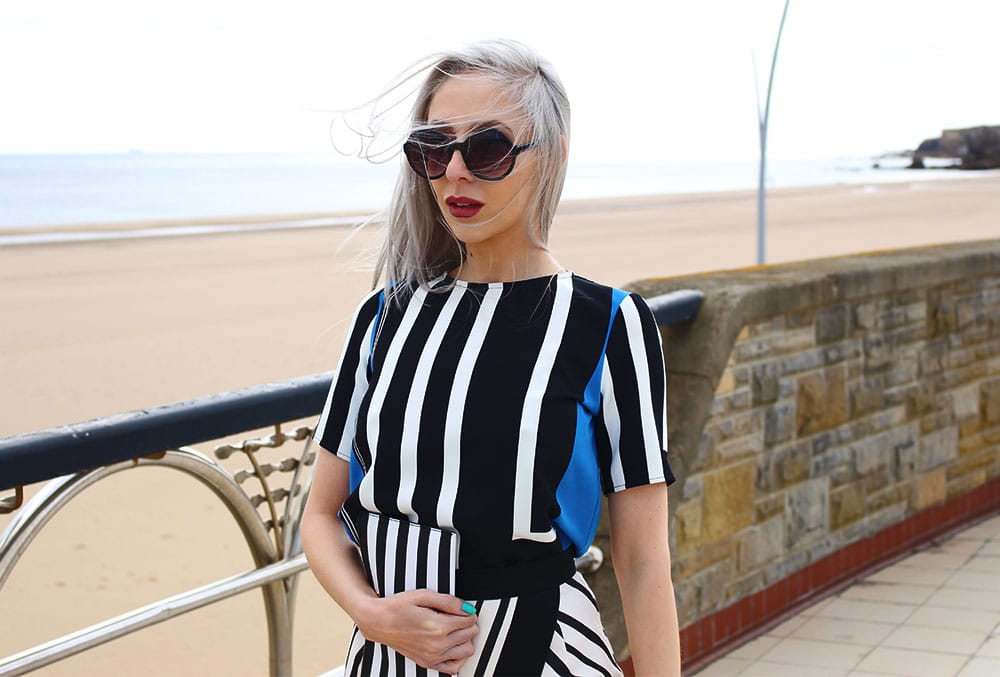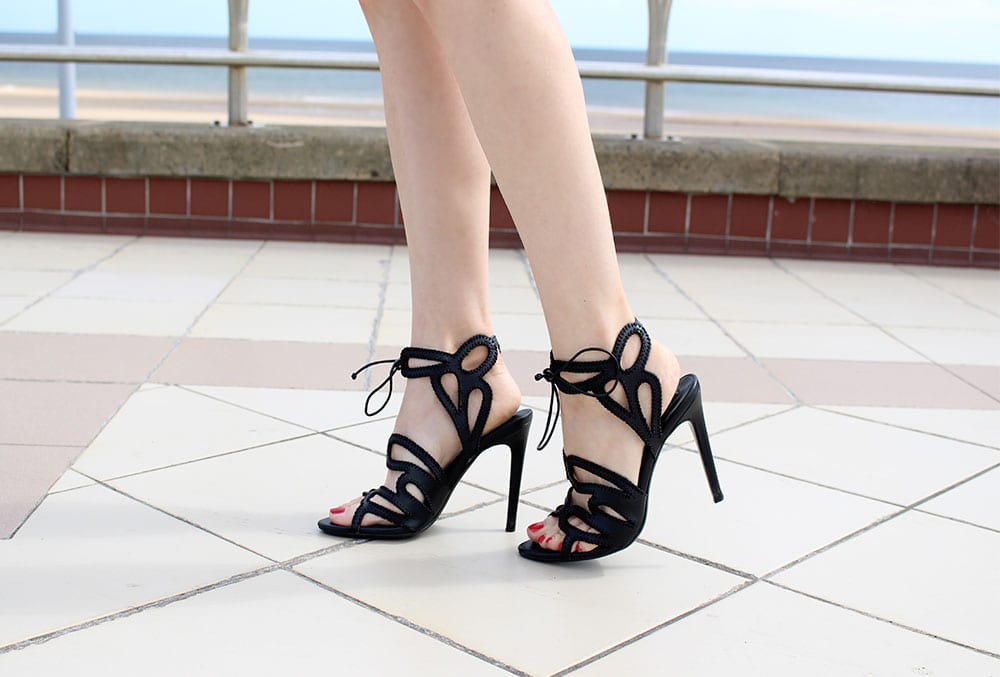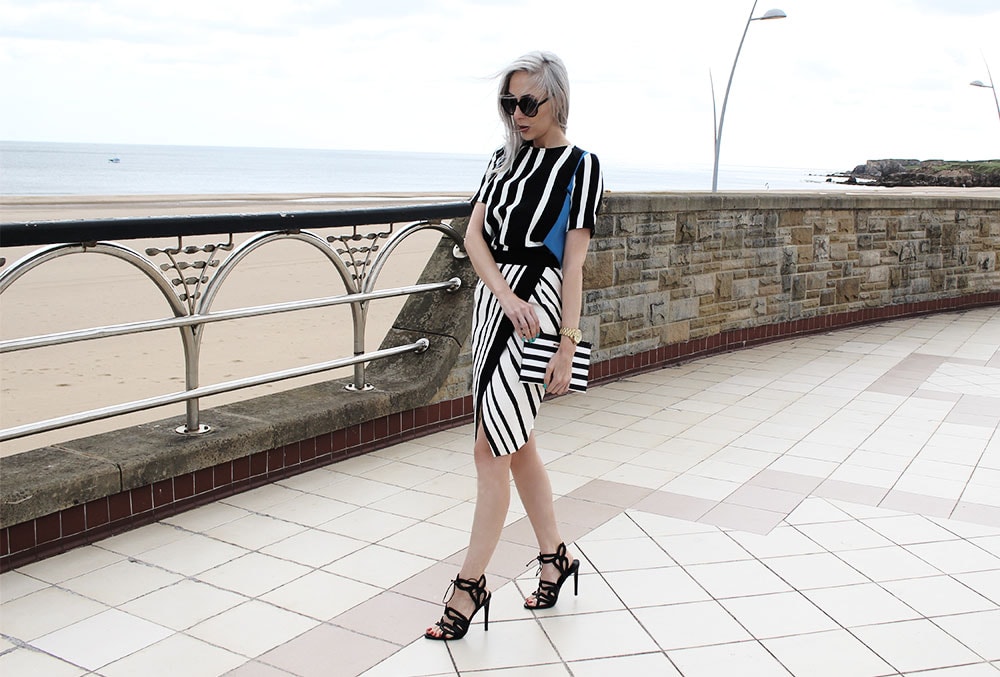 Strip Skirt – H&M (can't find online) similar here  and here | Top – River Island last season, similar here and here | Clutch – Michael Kors – new season one here  | Heels – ZARA
SHOP THE LOOK