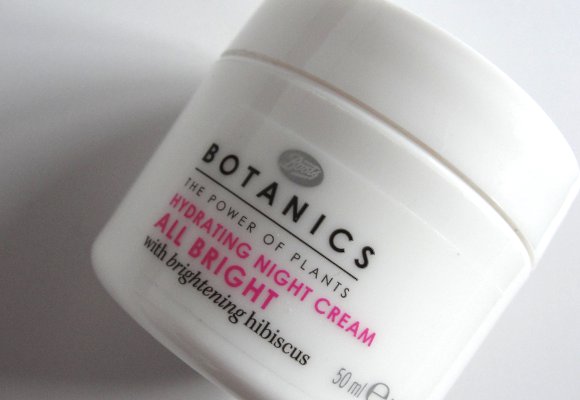 Botanics Hydrating Night Cream
I've  always thought Summer was the season to dry out the skin but I find Winter is by far the worst. It's not just the outdoors it's the indoor heating, fires, the 11th cup of tea which are all nightmares for skin. Another observation is that is causes skin to freak out randomly and this is not just on me. The change in atmosphere and maybe diet unbalances the skin issuing us with breakouts, redness, dryness or oiliness some times both!
I'm suffering a lot of dryness at the moment especially at night, that itchy feeling and roughness to the skin is not the one when you're a lover of the hydrated dewy look, so I turned to Botanics Hydrating Night Cream  because 1) my budget was small and 2) I seem to get along with these products.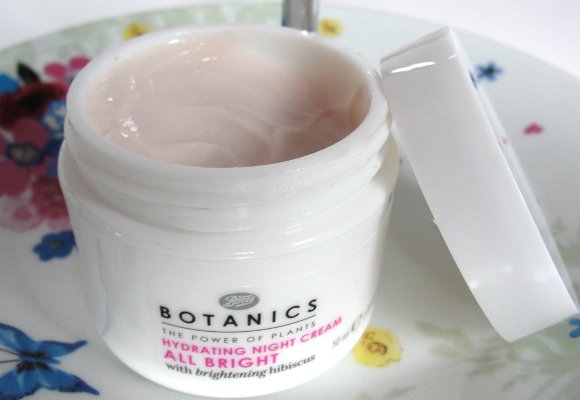 The hydrating Night Cream is part of the ALL BRIGHT range which I have used in the past and enjoyed, this like the others in the range contain Hibiscus, nature's brightness booster. The natural AHA's from the flower act as a mild exfoliator, but because of this you may become more sensitive to the sun, so sunscreen is essential. Then again you should be wearing this every day. (mother rant over)
It feels lightweight on the skin, sinks in nicely and smells delicate and fresh, I don't feel oily in the morning however it doesn't confirm it is non-comedogenic so if you have oily skin prone to breakouts you may not necessarily get long with this.