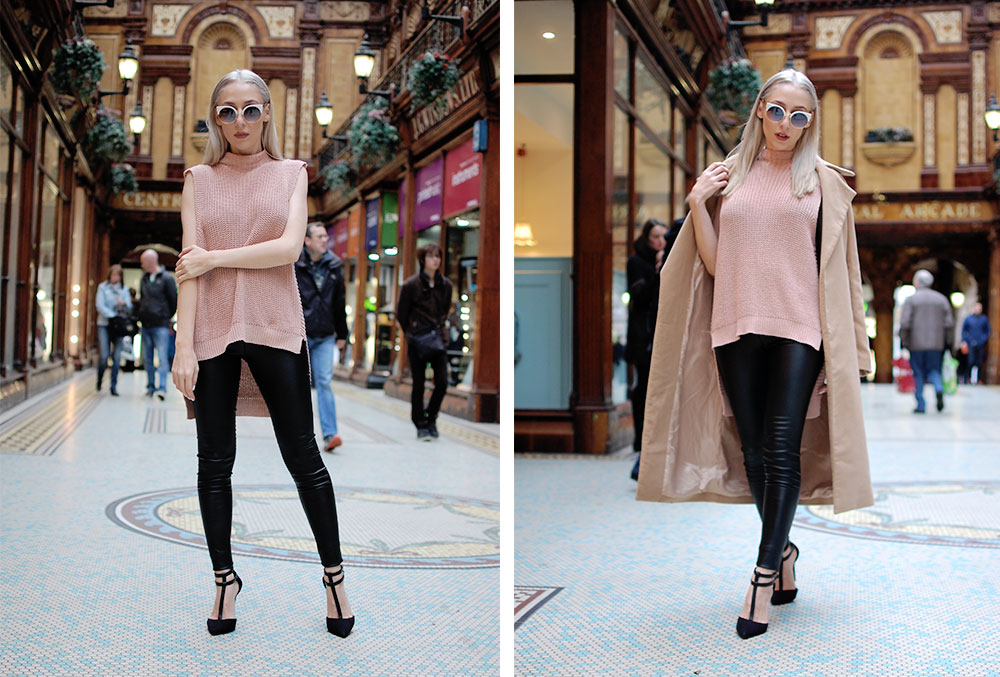 Blush
It may have been windy enough to blow Mary Poppins across the Atlantic but that wasn't going to dampen our spirits yesterday. Shooting in the Central Arcade in Newcastle certainly has its perks, it's a beautiful building that is flooded with natural light and has maintained a lot of its traditional charm.
Blogger Amy Rebair was on hand to take the shots thankfully. Incredibly she managed to capture exactly what I imagined, which was a tricky task in such a high traffic area.
Since going platinum I've had to rethink my hair and makeup sitch. I'm still figuring it out but, what I do know is that with this hair I can't be shy or afraid to look odd. I don't often have my hair flat, or straightened. It always has volume in it to compliment my long face but I wanted a strong unconventional look.
What I'm learning is I'm going against my own grain and, I like it.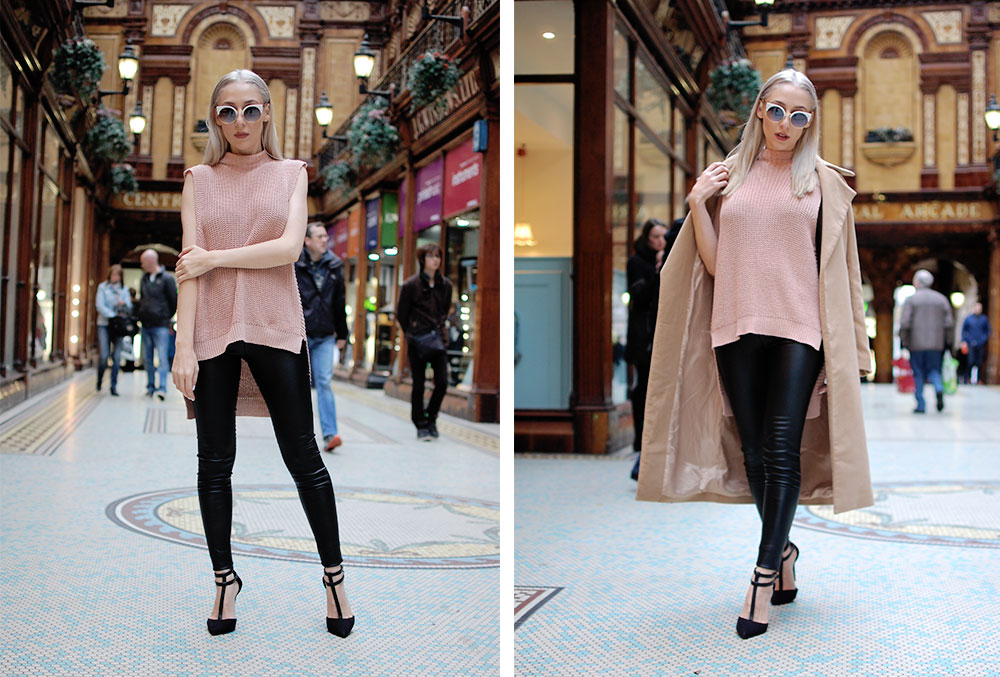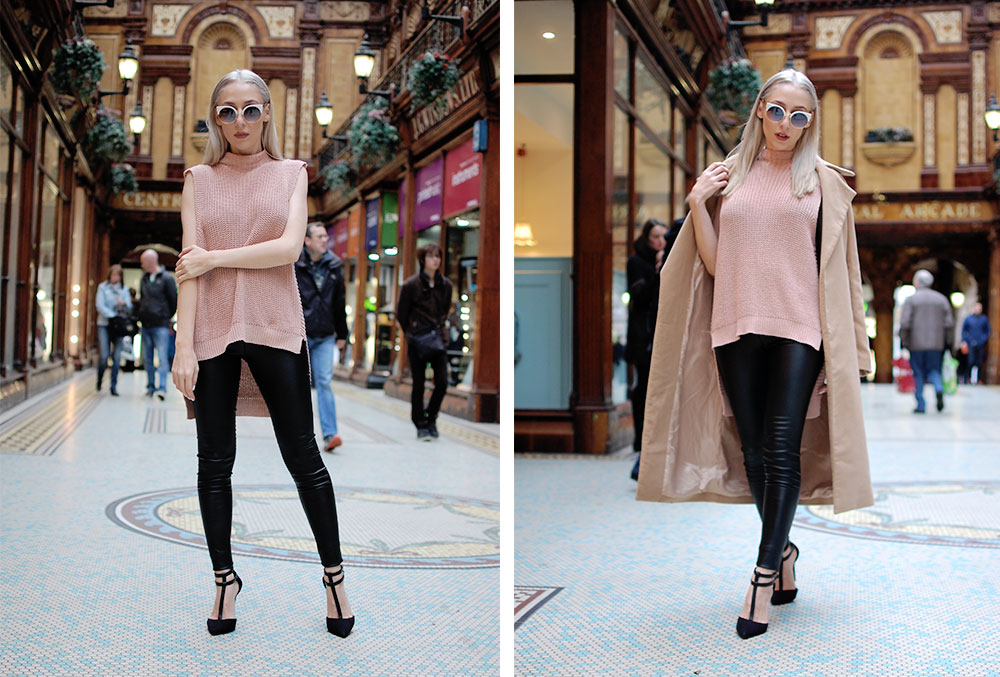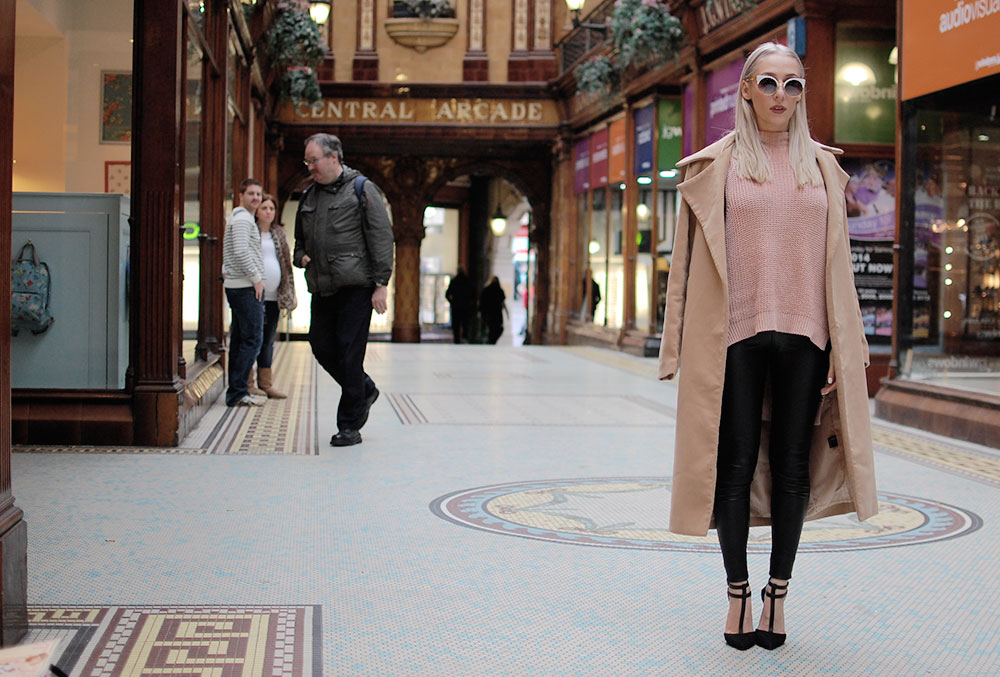 Wardrobe
Coat – Missguided | Knit – Missguided | Trousers – Riverisland | Heels – Newlook
Photographs by Amy at thegirlinthebowlerhat.com