Glitter Hunter Wellies
Last year I ordered some Hunter Wellington's from Welly Warehouse as it was horrendous weather. I paid under £50 for them which was a bargain however due to the snow they were delayed for a couple of weeks.
Looking on their site I've noticed an adorable new glitter version of the Hunter originals, they're a little more expensive at £85 but they're an investment.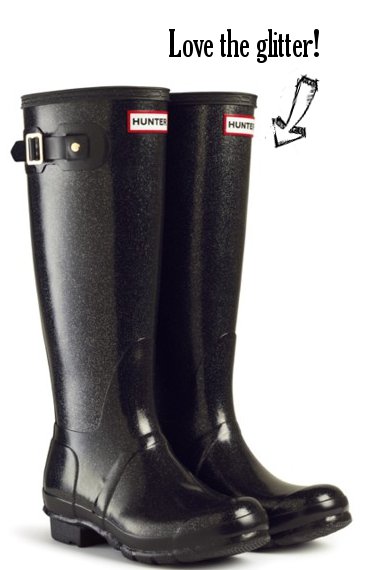 Just make sure you get yours before the snow starts 🙂