Birchbox January 2014 – A look Inside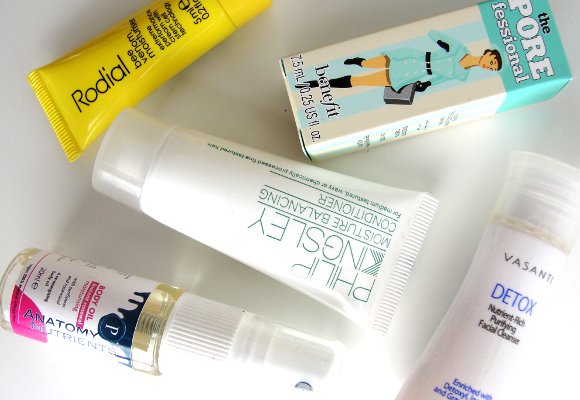 Ever wondered what a beauty box is? a beauty box is a subscription based parcel which includes a selection of the best beauty products on the market at the moment.
Some are cult makeup samples others are carefully selected products from the best skincare brands in the World.
What makes them special?
It gives you a chance to try and often fall in love with products before you by the full size, a trial before you buy, kinda thing.
How often do we buy beauty bits then quickly realise it's not for us? money wasted!
Birchbox* is one of the leading beauty boxes right now and this is a look into this month's edit.
Benefit The Porefessional
An award-winning primer that reduces the appearance of large pores and fine lines and leaves skin baby soft, making it the perfect pre-foundation base.


Vasanti Detox Nutrient-Rich Purifying Facial Cleanser
A thorough facial cleanser that's fresh smelling and packed with nutrients and anti-oxidants anything rich in omegas has my vote
Premae Anatomy Nutrients Instant Renewal Body Oil
This detoxifying body oil is the perfect addition to exercise as it is highly recommended for cellulite and tight muscles. It has a delicate scent and is non greasy, skin feel moisturised without excess residue. It contains sunflower and rosewood.
Rodial Bee Venom Moisturiser
I thought I would have an issue with this as I have had a couple of reactions to bee stings in my youth my unfortunately my skin LOVES this, I say this with sadness as it is quite a luxury buy but I have noticed my skin feels more hydrated, even and the recurrence of blemishes I was getting on my forehead have almost gone. It has a light fragrance that doesn't irritate at all. The product works by improving skin tone and elasticity.
Philip Kingsley Moisture Balancing Conditioner
Mr Kingsley, the hair King himself is the master of healthy follicles. The guy knows what works and his products are used by celebs Worldwide. This conditioner is designed to give back moisture to chemically processed fine, wavy or medium textured hair. Unlike other hydrating conditioners this promises not to weight down the hair.
Inside was an extra detox treat, a sample of itsu miso soup. I used it up immediately, hence no picture but boy was it nice. It may be an acquired taste but I love Miso, every time I visit a Japanese restaurant I get some. It's full of amino acids and antioxidants, and required no effort in making. Simply empty contents and mix with hot water
Visit Birchbox.co.uk