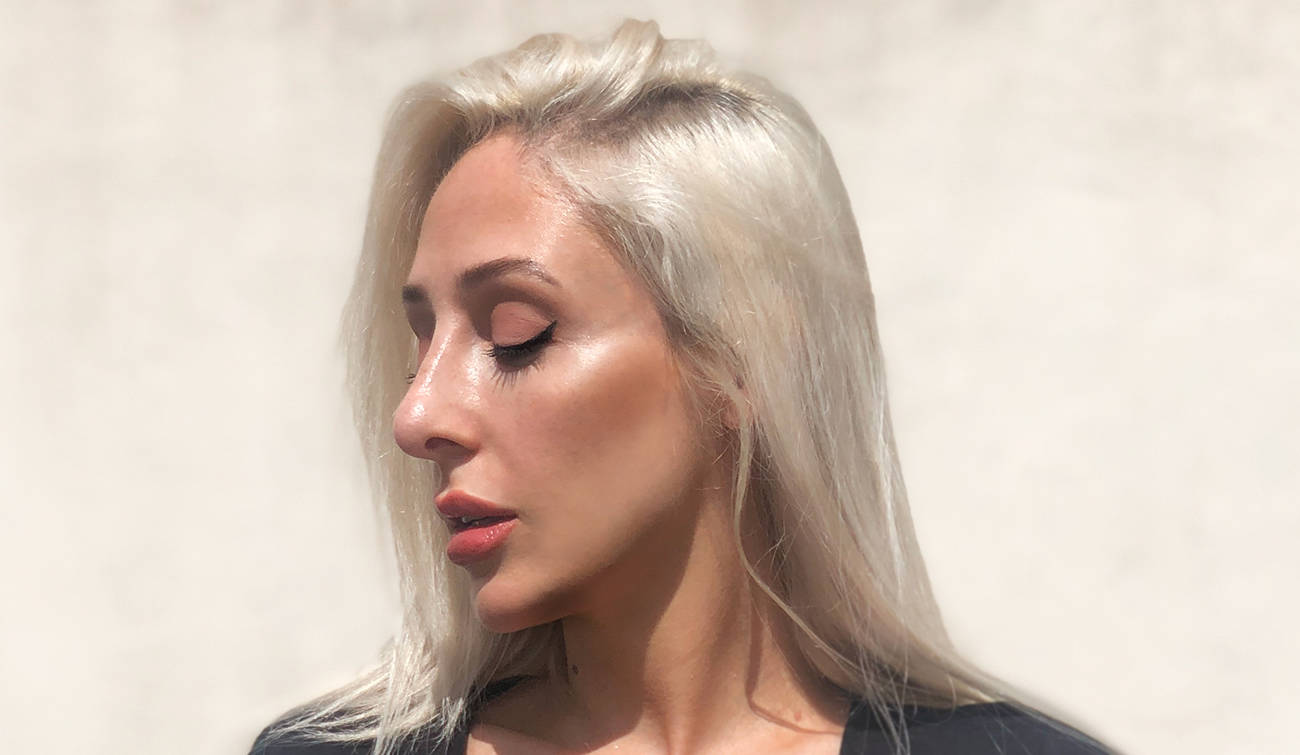 13 Makeup Must Haves To Beat The Heat This Summer
As I write this, I sit with underboob sweat, next to my french doors – which are wide open. There's no air. Actually, it's warm air, so it's possibly exasperating the situation.
The sun and I are doing a little bit of a dance as it moves across the sky. The shadows that are keeping me cool are getting smaller by the minute, so the pressure is on.
Other parts of the world are looking on, euphorically "LOLing" at Britain while we perspire in our unairconditioned homes, many with nothing but a hand fan and tweeting our discomfort.
However, the show must go on, even if we're so parched we now resemble a konjac sponge.
With the current level of heat and humidity, the last thing I want to do is a full face of makeup – the thought is quite frankly suffocating.
I like a little that works with mother nature, a soft glow to my already dewy (sweaty) complexion. I opt for long-lasting formulas and setting sprays to prevent the flies from mistaking my face for a slip and slide.
After skin prep and SPF, I skip primer and head straight to the gel or BB type creams. I've tried many primers and find they all make my bases roll or slide, so mattifying lotions work best if you have oily skin.
Base
Bases are probably one of the trickier ones to master in this weather, look for formulas that are water-resistant and lightweight. I like MAC face and body as it doesn't budge, which is why it's often used on the body backstage at fashion week.
Other favourites include It Cosmetics CC cream and YSL All in one glow which creates a thin glowy veil that blurs the look of skin rather than covering it.

Conceal
I tend to use two concealers as they both do different jobs. The first is creamy in texture and more peach in colour to diffuse dark circles. The second is thicker in texture and skin coloured, as I need something that is going to grab on the surface. If I have time, I spot-conceal – this is a technique where I use an eyeliner brush to precisely cover any blemishes or pigmentation. This method requires less product and creates a more uniform canvas.
Fenty Beauty is my current go-to as the consistency is creamy enough but also densely pigmented. Becca under eye brightener is also a favourite, and for blemishes, I like MAC studio finish  and Laura Mercier secret concealer

Colour
To save time, I use multiple sticks on my eyes, cheeks and lips. It creates a monochromatic look, and the texture makes the skin look youthful and plump. I like the look of softly creased cream shadows but if that's not your bag, skip entirely. Nudesticks create beautiful products that are designed to be used without precision and blended with fingertips. Bareback is a delightful soft blue-toned pink to provide the skin with a softly flushed glow.

Line and define
Oil and water don't mix, so when lids are sweaty choose waterproof mascaras and bulletproof liners. Collection 2000 has a liquid eyeliner called tattoo liner – which doesn't budge, however, it is a pain to apply. I occasionally use it over my existing product to lock and set my lines.
More often than not, I'll use the Fenty Beauty flyliner liquid liner pen. It's easy to use and rarely moves.
With regards to mascara, I use Loreal Paradise. It doesn't dry out, crumble or flake, and keeps lashes curled. If I want to apply mascara to my lower lashes, I opt for a waterproof one to prevent smudging.

Glow and go
As someone who worshipped the sun as a teen, I now proceed with caution when it comes to getting a tan. It's essentially skin damage, so I always use a self-tanner. I only apply it to the body so my face can often look paler, in which case I use a variety of products to faux the glow.
Chanel bronze universal is a staple in my makeup bag. It's a favourite amongst makeup artists with good reason and has certainly obtained cult status. Its buildable formula works with the skin and looks natural in strong sunlight. A strong requirement!
For an added glow that looks healthy rather than foiled, I pat on a creamy highlighting balm by RMS beauty called living luminizer. It gently bounces the light for added radiance.

Seal
If I require makeup longevity I'll apply a setting spray, I've tried a few but always go back to Urban Decay.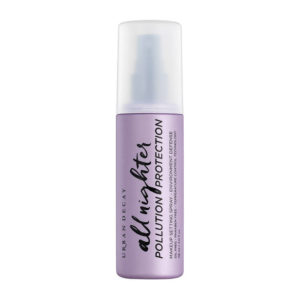 If all else fails a bit of concealer and big sunglasses always do the trick!