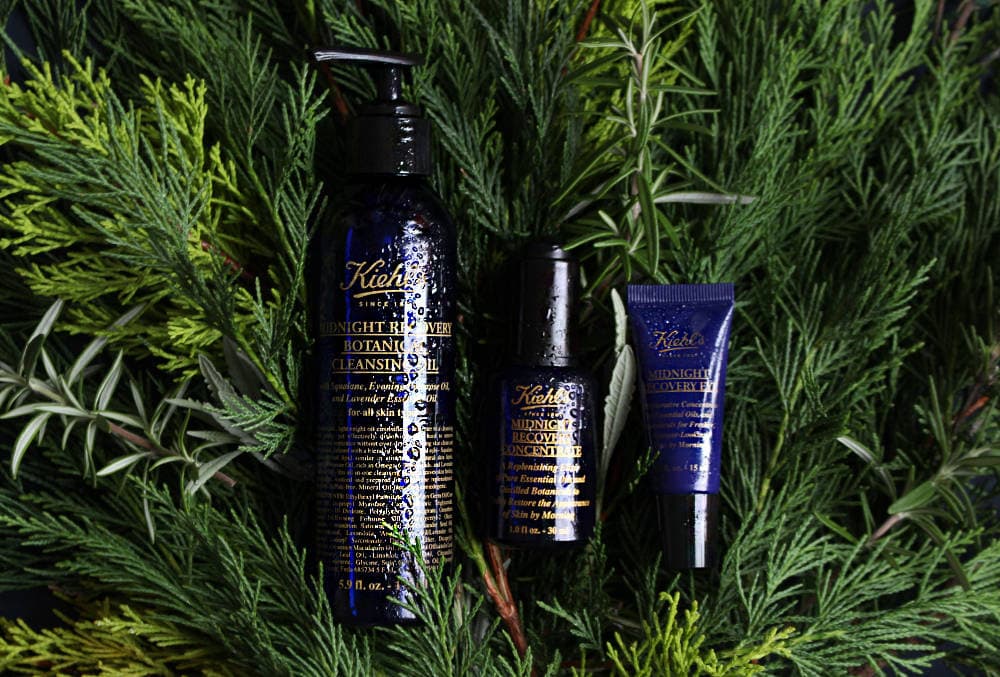 Kiehls Midnight Recovery Botanical Cleansing Oil Review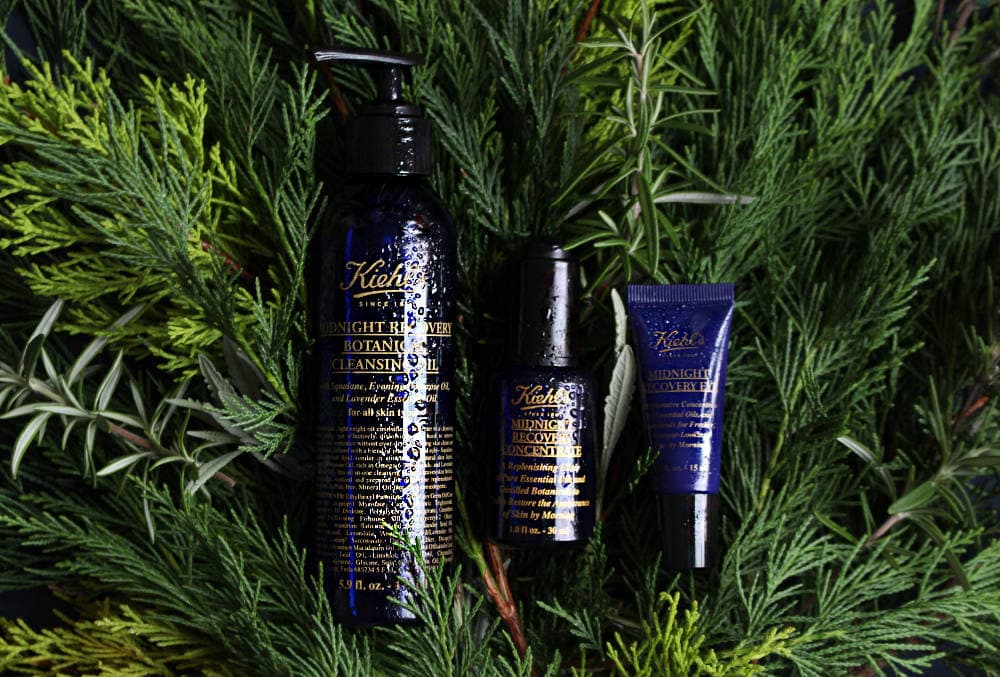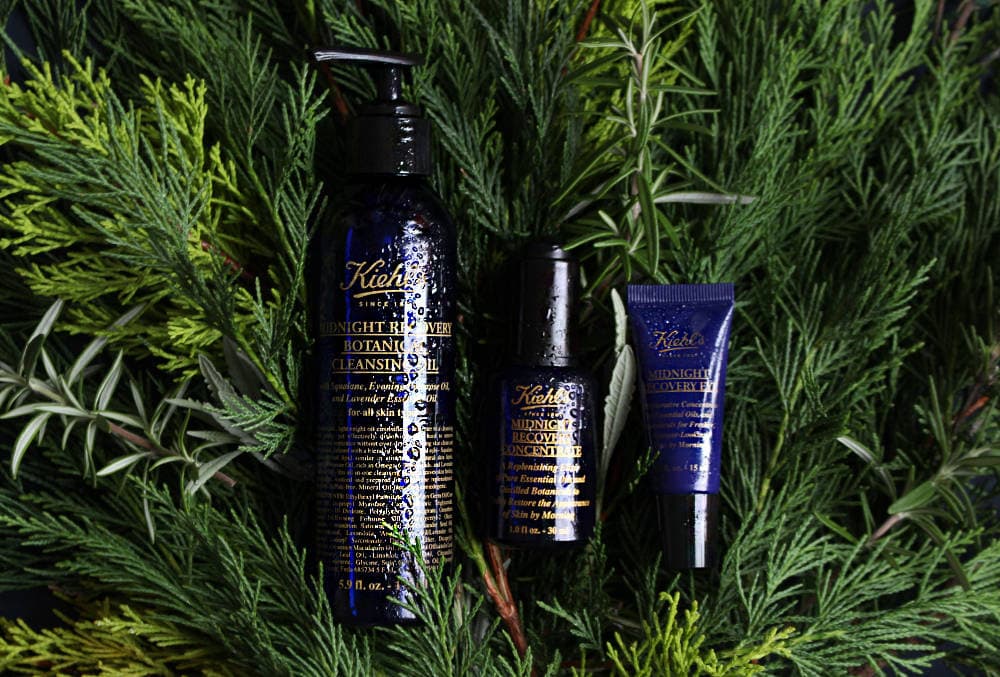 Skincare giants Kiehls have launched a brand new product to add to their Midnight Recovery collection. The Midnight Recovery Botanical cleansing oil is infused with the same potent blend as the iconic Midnight Recovery Concentrate and Midnight Recovery Eye
As a huge fan and firm believer in cleansing oils, the news of the product left me both excited and intrigued. Usually I use an oil cleanser in the 1st step of my routine then a creamy wash as my second to remove any residue. Kiehls however have suggested that with this product you eliminate the need for double-cleansing. That, this is effective enough to remove all dirt, makeup and spf but lightweight enough to not leave the oily residue behind.
Putting it to the test
I used 3 pumps and gently pressed the heel of my hand against my closed eyes for a few seconds. This tends to be the first thing I do when removing makeup as eye makeup in particular can be the hardest to dissolve. The warmth of my hands breaks down the eyeliner and mascara making it easier to remove when I massage the rest of my face. I removed with a wet muslin cloth and found my skin felt clean yet moisturised, not oily or greasy. I used a toner to see if there was any makeup left behind and there wasn't. I applied my AHA and again there was nothing on the pad.
I have to agree with the claims, it cleans well without stripping the skin but is also perfectly suitable for oily skin. In fact I would encourage it, the oils keep the skin moisturised so there's less dryness, irritation or over production of sebum.
Ingredients
Squalane: This signature Kiehl's ingredient is a botanical lipid derived from lives and shares a similar molecular structure with skin's own natural oils. It has emollient characteristics that allow it to coat the skin's surface. Within the formula, Squalane is used as a solubilizing ingredient to break up makeup and impurities on skin. It also helps to soften and hydrate.
Evening Primrose Oil: A botanical oil obtained through cold press extraction with a high content of Omega-6 and Omega-3 fatty acids. Within the formula, Evening Primrose helps to maintain skin barrier and leave skin feeling replenished and smooth.
Lavender Essential Oil: Sourced from Bulgarian lavender and obtained by steam distillation of the flower to preserve its natural aroma. Within the formula, this aromatic Essential Oil helps to soothe skin and prepare it for night time replenishment.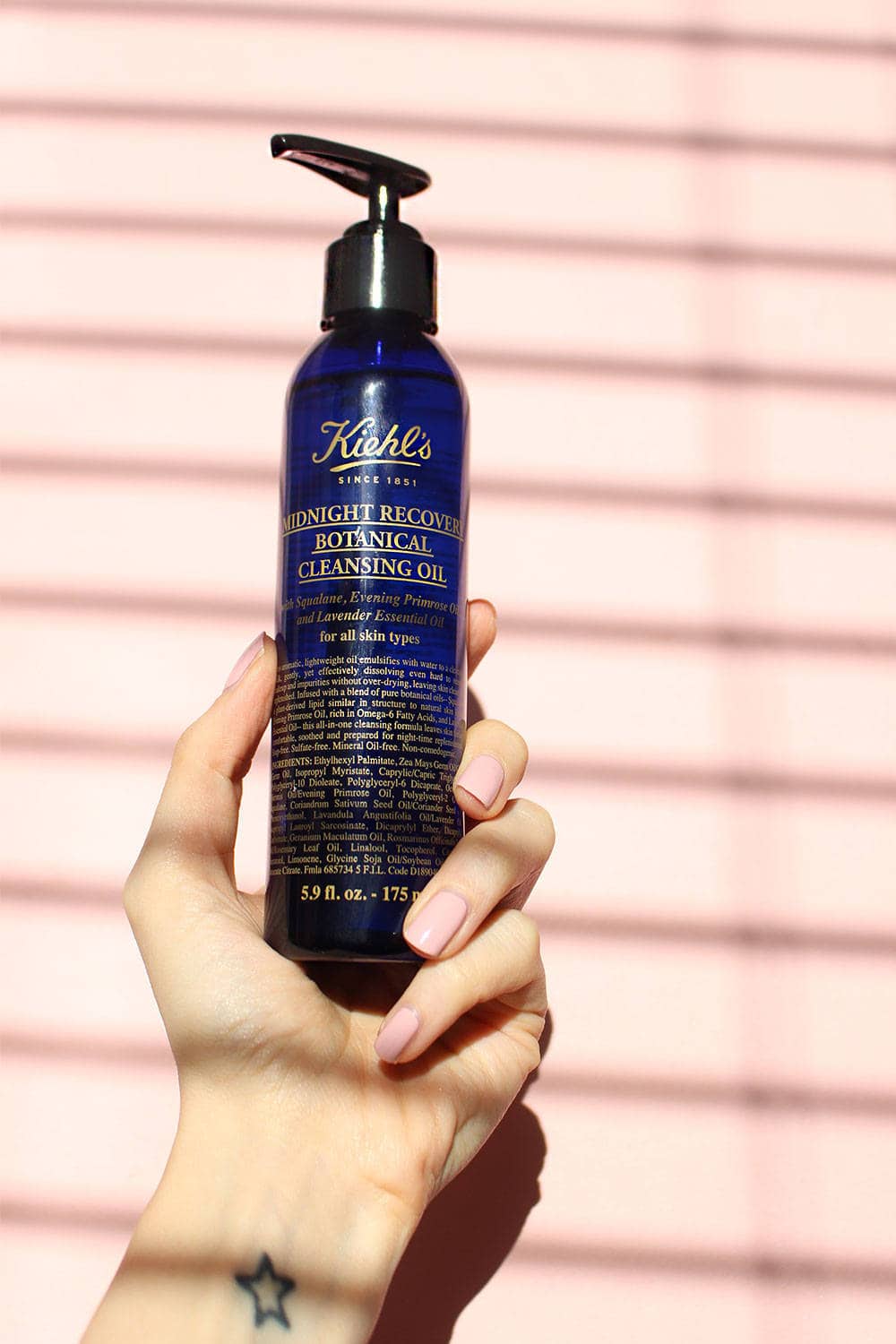 Thoughts…
I have been using this a couple of weeks now and I'm impressed with how effective it is whilst being gentle, especially on the eye area. A lot of cleansers can irritate my sensitive eyes and this caused no issues.
The smell of lavender is fairly strong but it's the perfect scent to relax you in preparation for unwinding before bed.
This has made its way into my personal skincare collection and is now part of my evening routine. It works on my stubborn mascara and densely pigmented lipsticks. It has a lightweight texture that is easily removed as it emulsifies with water and is rich in Omega 6 -fatty acids.
Despite hearing about the midnight oil for years this is the first time trying that, and this new cleansing oil within the collection. My skin is clear, hydrated and soft.
Basically its a keeper!
---
SHOP THE COLLECTION

---