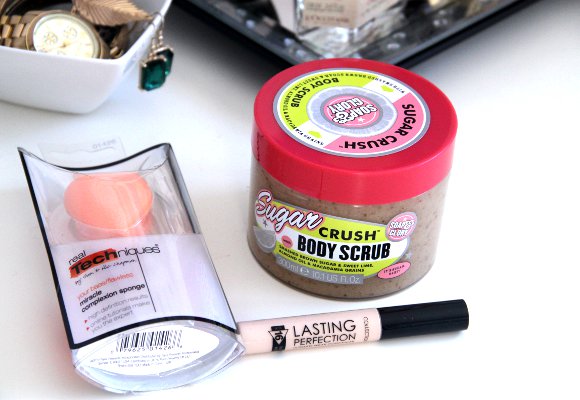 Beauty Shop: The Drugstore AllStars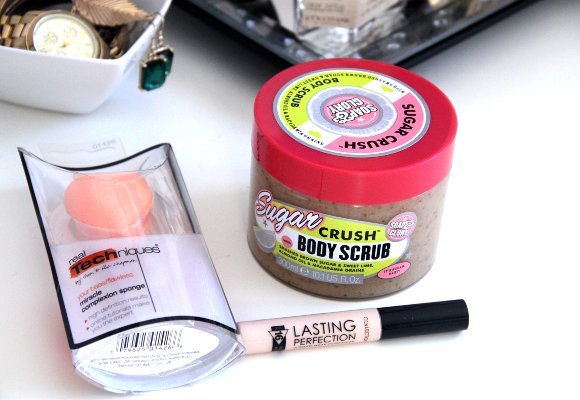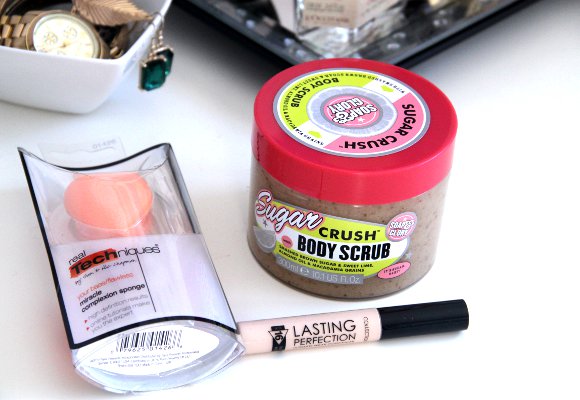 So this week I picked up a few essentials that have been on my list for sometime, they're all much loved products by us self proclaimed beauty junkies. I always see them popping up on blogs and in magazines so thought I'd give them my own road test.
Soap & Glory Sugar Crush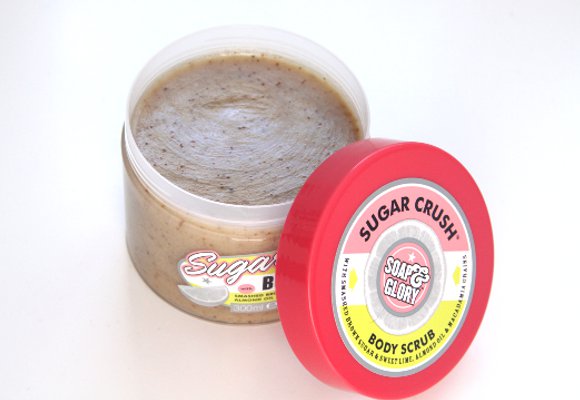 It's getting warmer and lighter so this means lowering that digit on those denier tights or even braving to bare. To do this we need to shed the winter layer, I'm talking a really good buffing session on those pins if you haven't been maintaining them.
Since becoming an infrequent tan user I feel I have to make sure my legs look even and smooth, as paler skin is unforgiving with bumps, bruises and blue veins – oh god did I just say that.
Enter the scrub, a moisturising skin exfoliator that gently aids desquamation without feeling too abrasive and smells incredible, as soon as you open the lid you are greeted by the most amazing, mouth-watering, fresh lime scent, all that's missing is the tequilla!
Contents in short – Brown sugar, sweet lime, almond oil and Macadamia grains.
I would recommend using this then shaving as it contains citric acid which will definitely sting if it catches a little nick. Also use small amounts and work up the body particularly on the thighs to get the circulation going. Use up to 3 times a week for optimum results.
Collection Lasting Perfection Concealer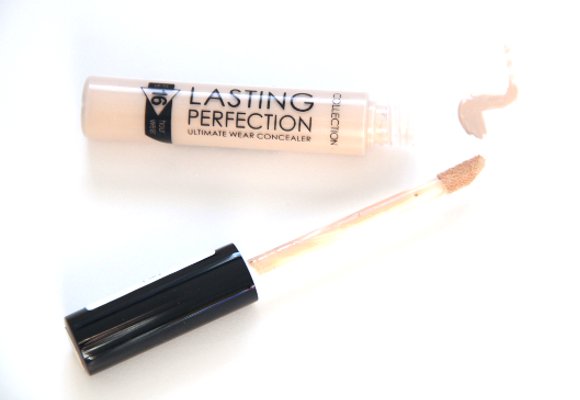 I probably don't need to introduce this product as it's been around the blogging circuit and back again, it is of course the IT concealer by Collection (formerly collection 2000 ) Sure I wanted to see if the claims were legit and you know what, they are! This concealer goes on with ease, can be blended with fingers, brush or sponge and then sets with a seriously high level of persistence against water or smudging.
I like the coverage of this combined with the staying power, it is excellent value for money but it lacks in the shade range department. I think an even lighter one and a few shades darker would make this perfect concealer.
Real Techniques Miracle Complexion Sponge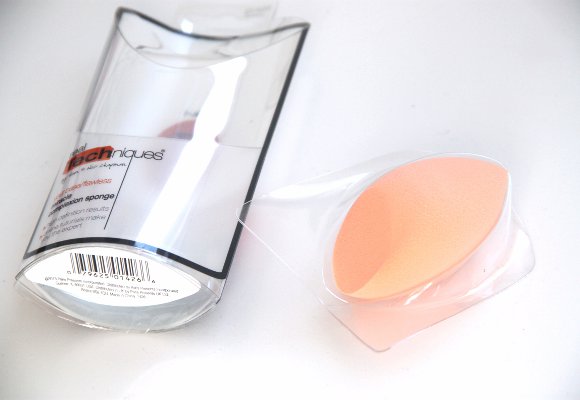 This was a true test for me as I haven't tried the beauty blender, the only other sponge I could compare this too would be the cosmetic wedges that represent door stoppers. I'm not a sponge person at all! I think it wastes product and sometimes drags on the skin, I also feel like they're a bit unhygienic as I can never get them perfectly clean.
I picked this up to test the hype, give my opinion and fully expected to go against the grain. What I found is I actually enjoyed using this and have unashamedly used it everyday since purchasing to apply my foundation and to press the concealer into the foundation for a flawless finish.
It recommends washing every 3 days but I can't do that, sponges sit there on the surface unlike brushes so I wash with an anti-bacterial facial wash after every use. Yep it's probably not the best for the sponge but I'd rather buy another in a few weeks rather than introduce my skin to an army of bacteria ready to give my face a good battering.
I purchased all of these in Boots, you can also find them online too
Have you tried any of these holy grail beauty buys? let me know if there's any I should buy!