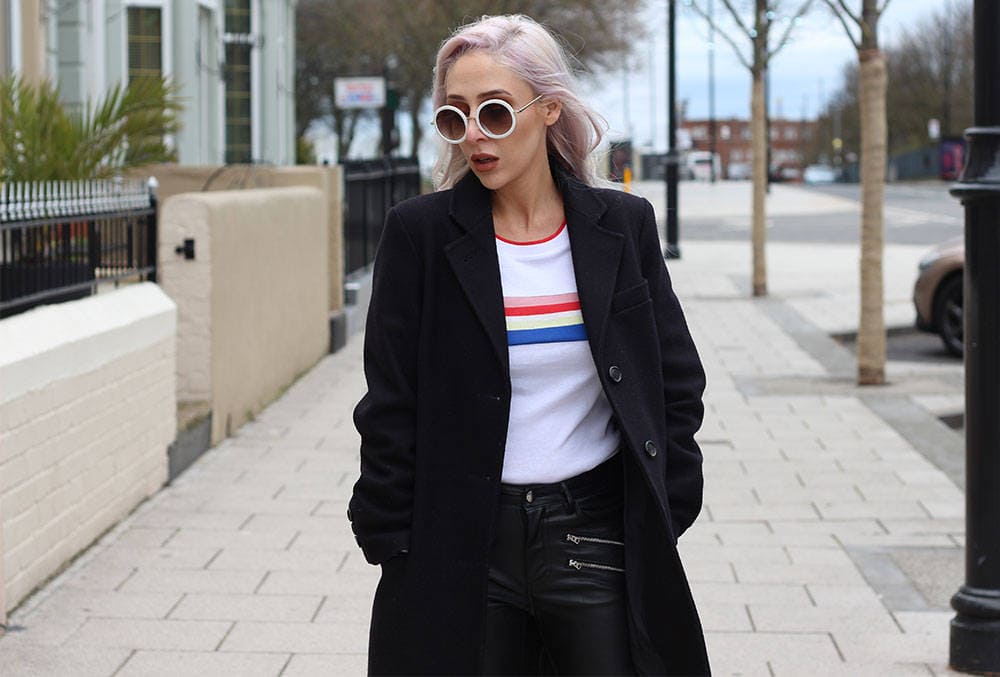 Basics: Bella Freud Inspired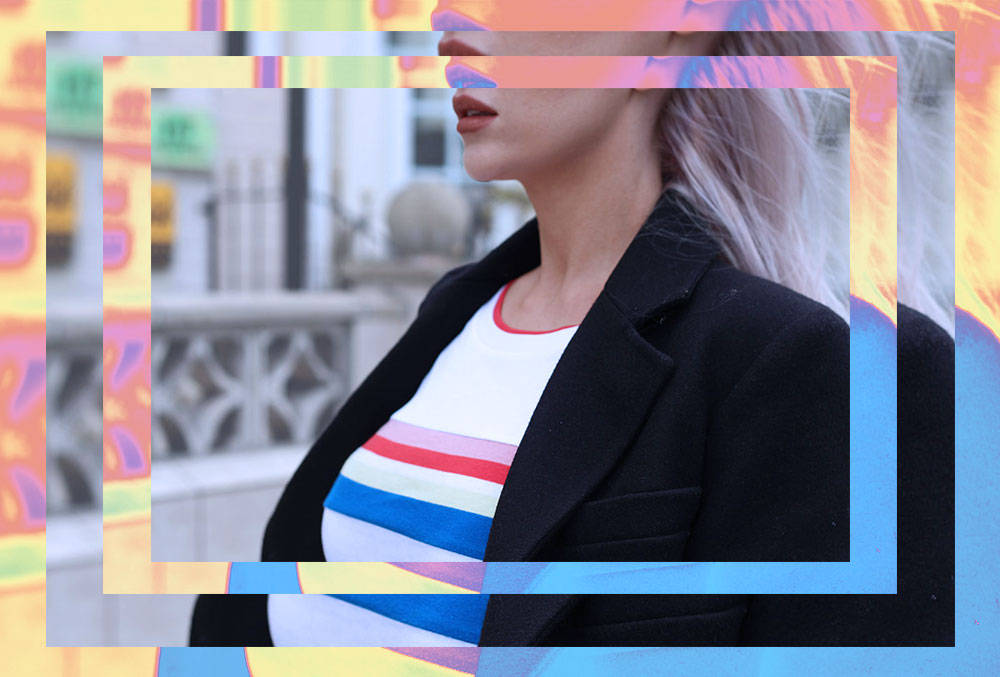 Basics. A term that now has negative connotations and is associated with being less than perfect, bland, boring. A term only used in that context by those who see themselves as more superior, but are, in fact an instagram carbon copy.
Yep, went there…
To me basics are the stock of the fashion soup. They're the base, think trousers, a polo neck sweater or white tee. Once I have these I like to jazz things up, think embellished sweaters, detailed heels, structured skirts. These are the sartorial veg if you will. I add these to taste, too many flavours (or in this case patterns, textures etc) and you can over kill – unless of course you like that!
There's some items where you are better investing your hard earned coin on, with others you can get away with spending less and getting more in terms of sartorial flair. Take this Bella Freud inspired long sleeve top by Next. Its simple design gives it the advantage, it teeters on the edge of is it or isn't it when it comes to wondering if it's high-end or high-street.
[pipdig_left]
[/pipdig_left][pipdig_right]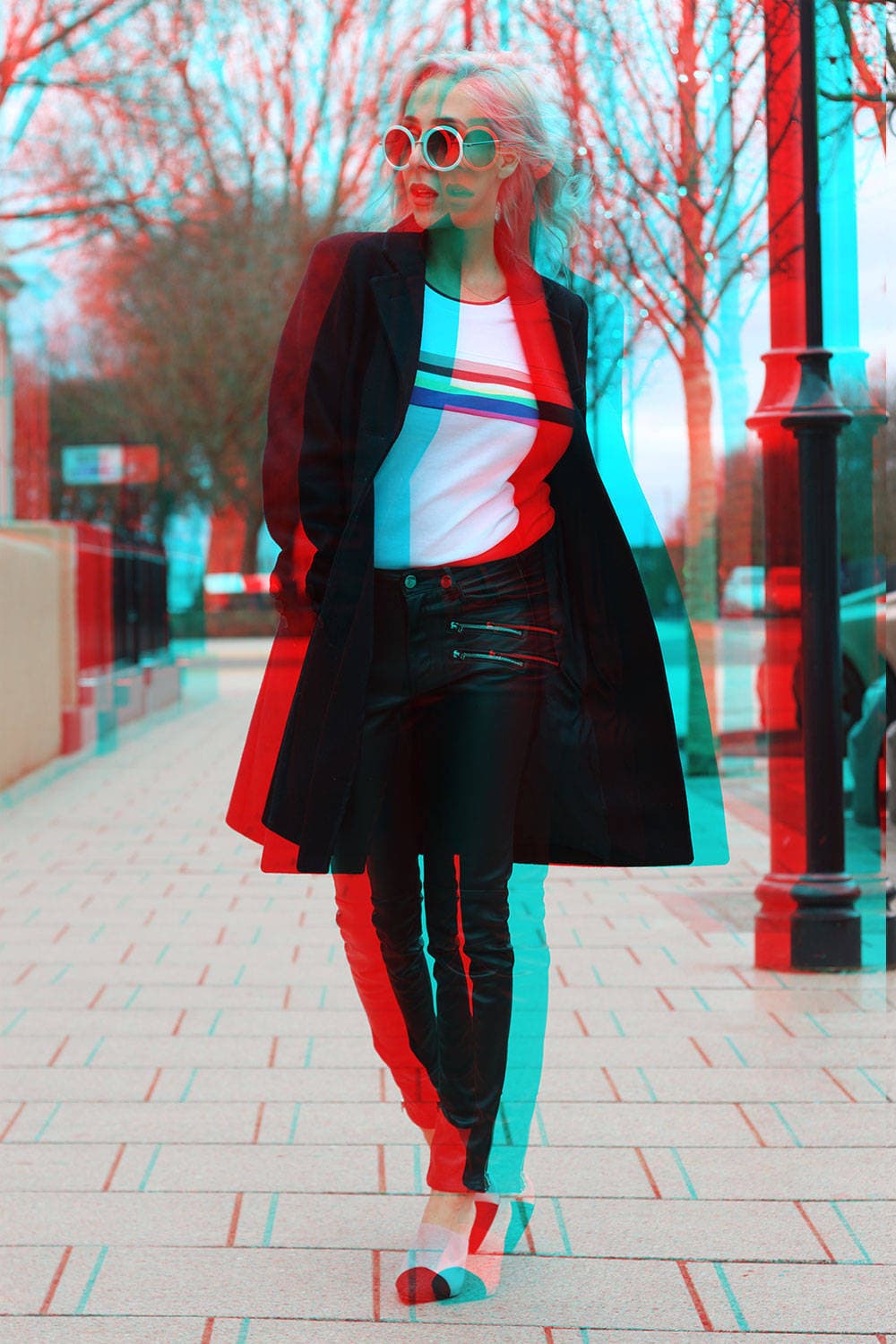 [/pipdig_right]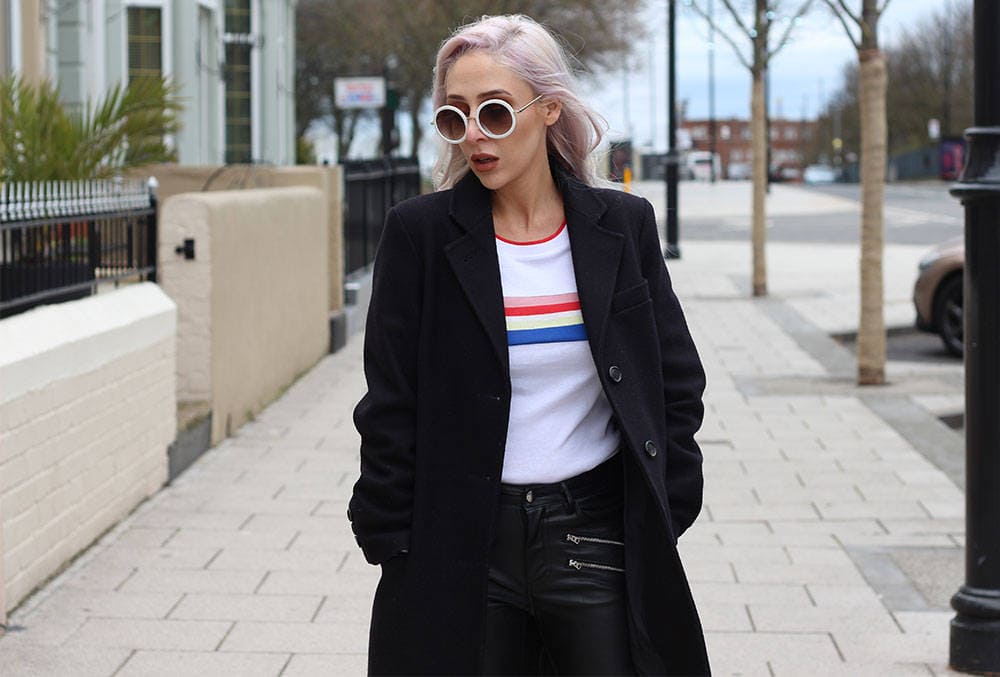 [pipdig_left]
[/pipdig_left][pipdig_right]
[/pipdig_right]
My Bella Freud Pics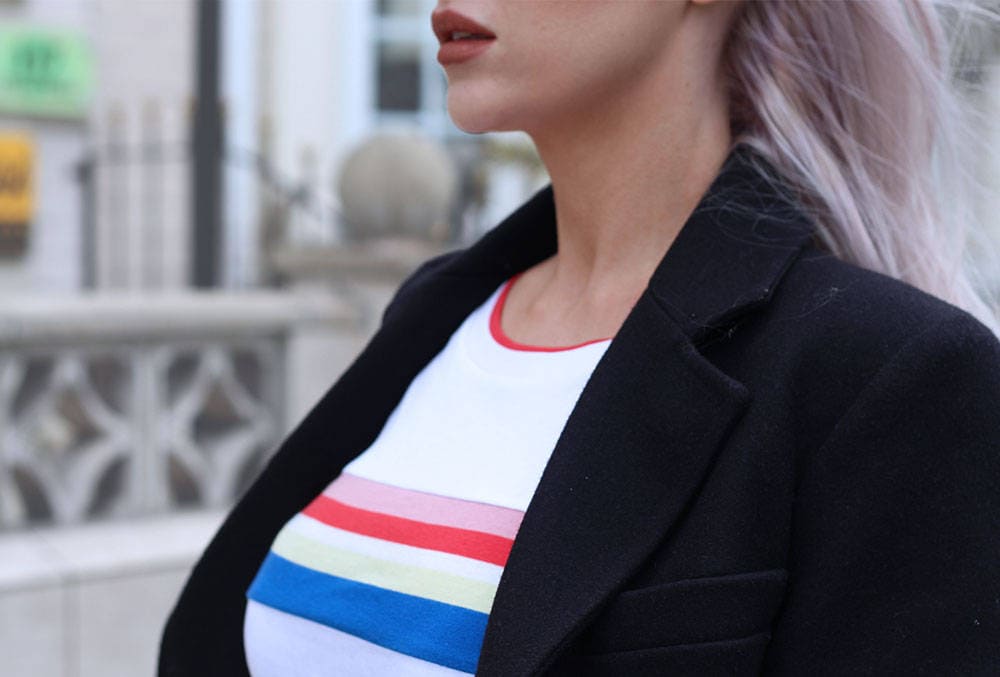 Bella Freud is a designer who creates premium knitwear and homewear. Her rainbow injection is subtle on her clothing but it's enough to create a statement. Her stripe jumper is no longer available but above are some that still have the rainbow injection. This top by Next has a similar vibe and also comes in navy, which, to be honest is what I tried to purchase but they had sold out. I'm secretly glad as I prefer the white one. Thank you fashion universe!
Here's a direct link to the Next one I'm wearing. It's only £12. Bargain central mate.
Create The Outfit