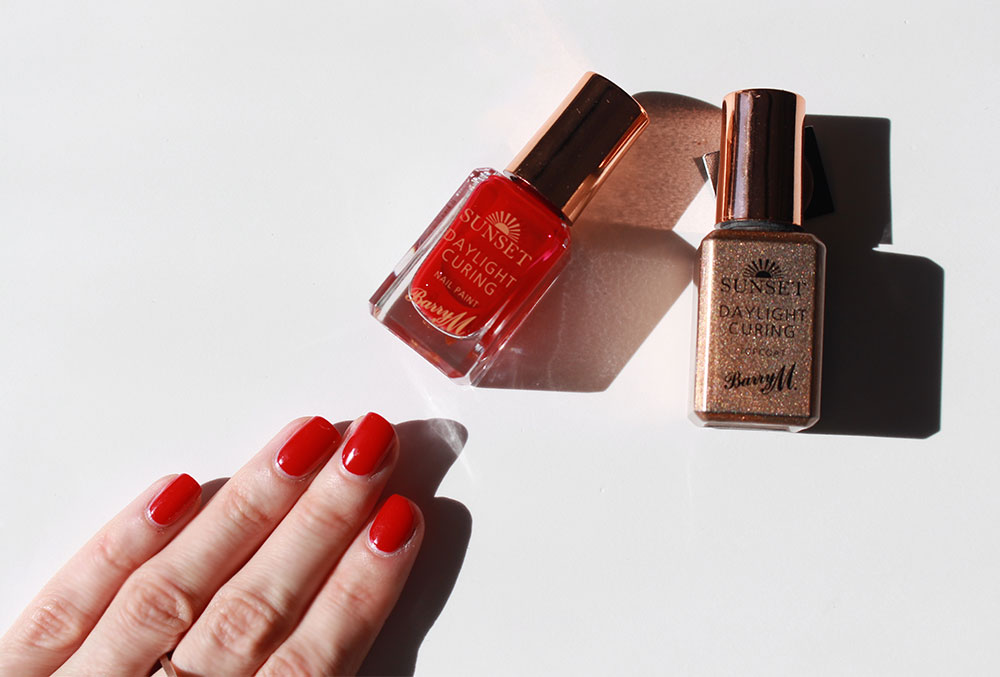 Barry M Sunset Day Curing Nail Paint
The Barry M Sunset Day Curing Nail Paint is a brand new product that has launched from Barry M. It's based on the same principle of salon professional gel nails but without the need for UV lamps.
I was rather dubious, skeptical if you will of how you can achieve a similar finish simply with daylight.
Directions
Apply 2 coats of colour
Finish with the Day Curing Topcoat*
*Note: No other topcoat will work to cure the nails.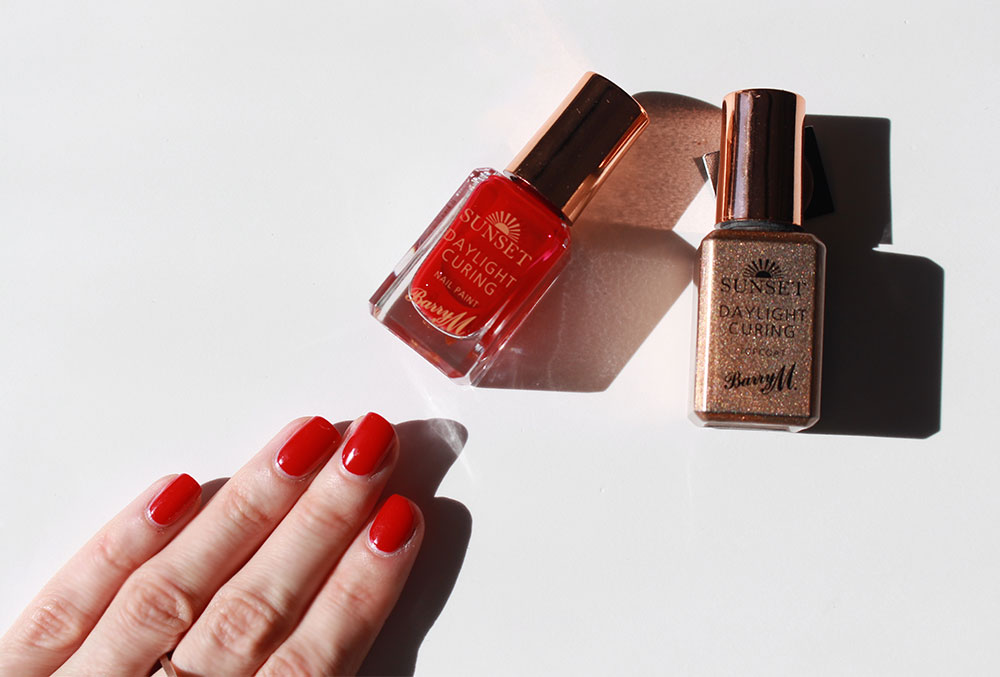 The first coat applies very well and dries in good time, the second coat created a opaque very pigmented layer, again drying quickly and didn't leave bubbles. Once completely dry I used the topcoat and found nails felt stronger and had the high shine finish. All qualities found in UV nails.
There's been minimal chipping however I'm not entirely confident it will last as long as gel, that being said I have seen peoples gel peel after 1 day so nail prep is key!
I picked these up at Boots, they're £4.99 each but there's an offer on at the moment so make sure you take advantage.