Balance
Balance. One of the most important elements in life, it covers all areas, and if achieved correctly creates perfect harmony. In fashion balance is of visual proportions, we've all heard the rule (hate that word) boobs or legs. Truth is you can wear what you like and feel comfortable in, style is an expression. I like plunging necklines but I'd feel a little too exposed with bare legs and arms.
This body suit is ideal as it has 3/4 sleeves and a relaxed fit.Unlike other bodysuits it doesn't cling to the body, instead, it looks like a buttonless shirt. I picked this up from Off The Rail Boutique, a store in my home town but they're also online. To make this more of a day to night look I paired it with skinny jeans and some new additions form Boohoo.com. It's the first time shopping from there and I can't believe how inexpensive it is!!
I bought a few things as I have an exciting few days in London and this longline bomber and the barely there heels were just some of them. I'd highly recommend checking them out.
I'm heading down South for a couple of launches and to attend Lovebox festival with Collection makeup so will be sure to take lots of pics, I have my outfit ready but you'll have to wait to see it…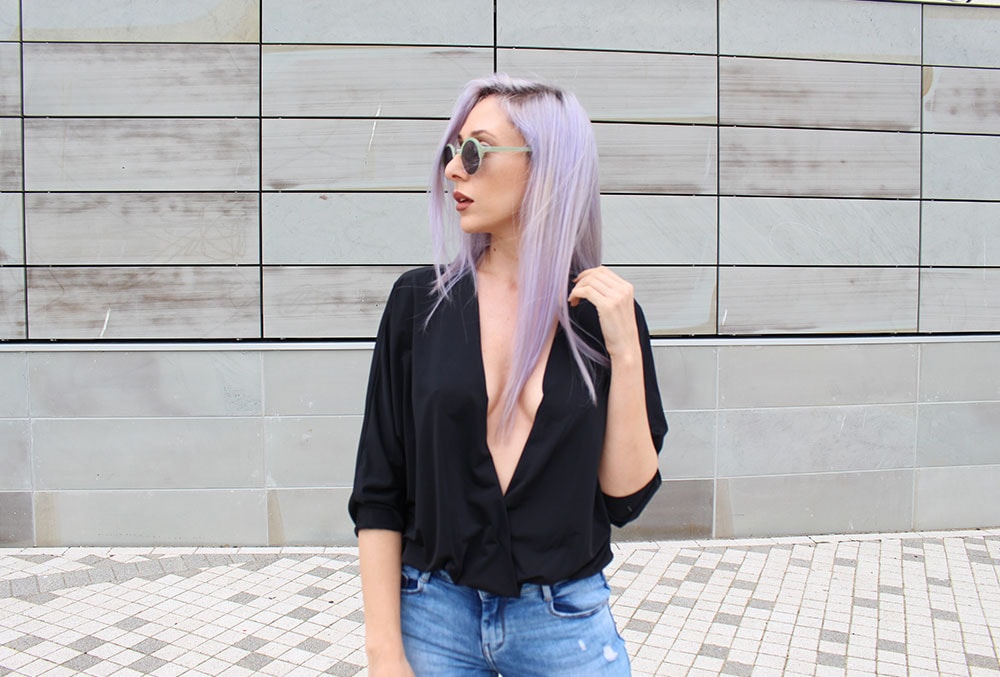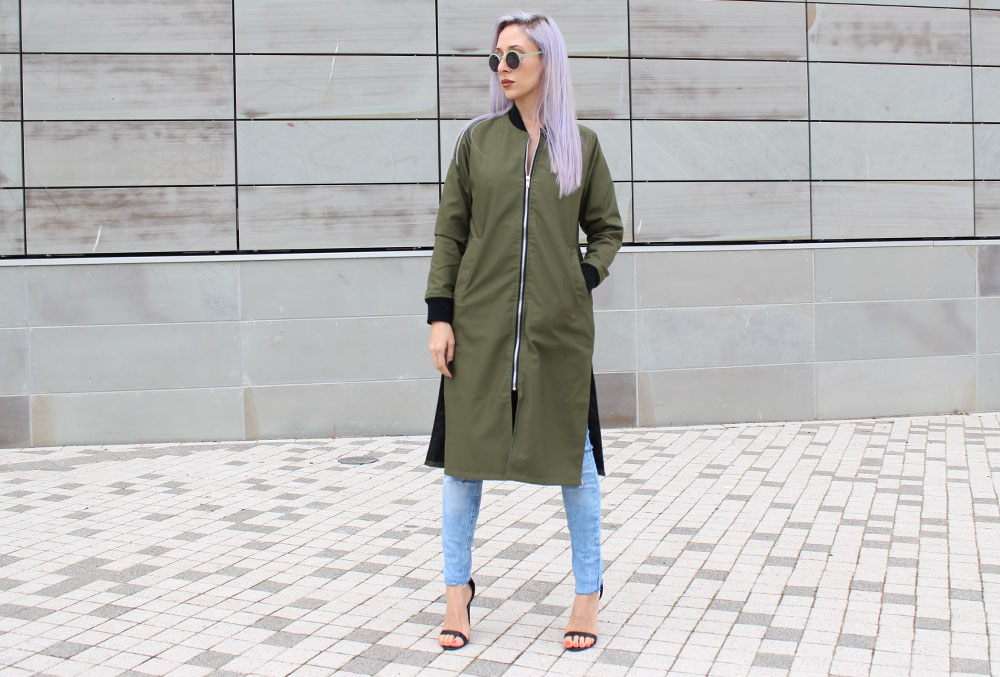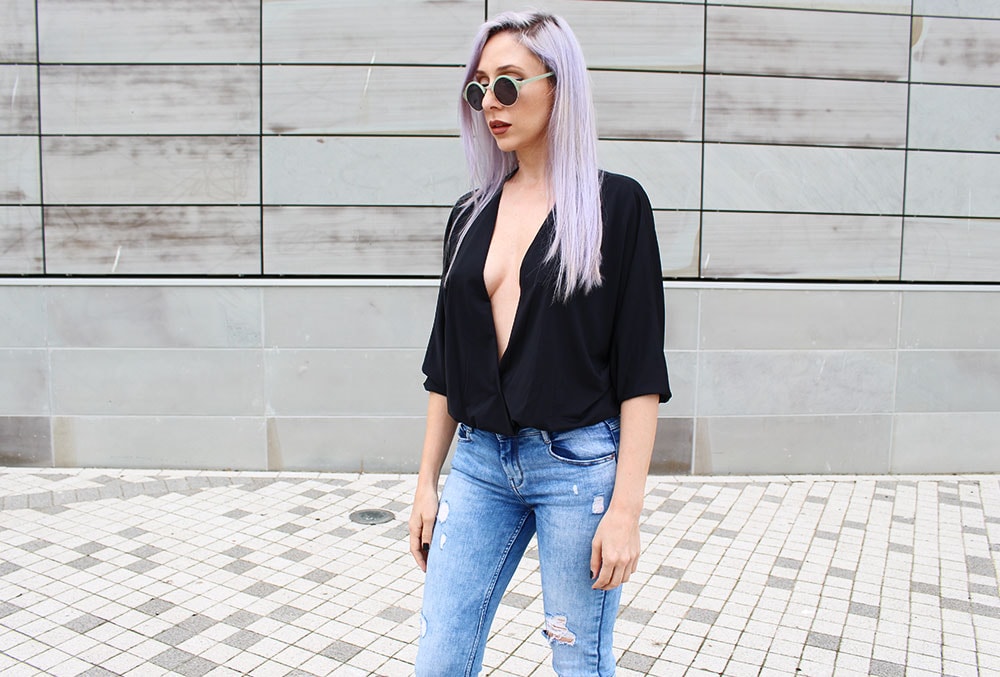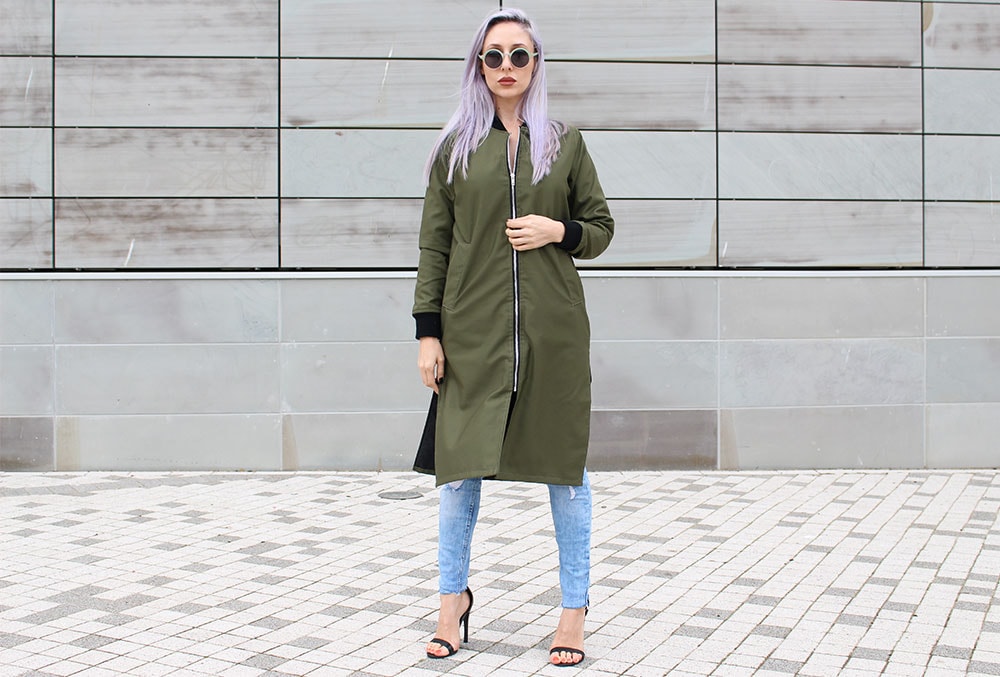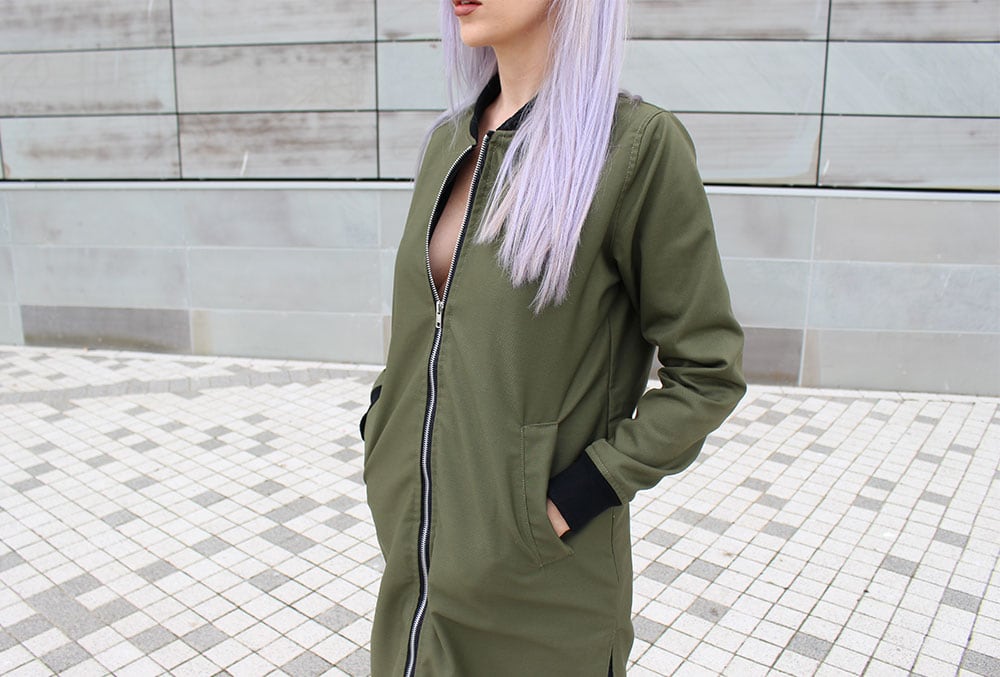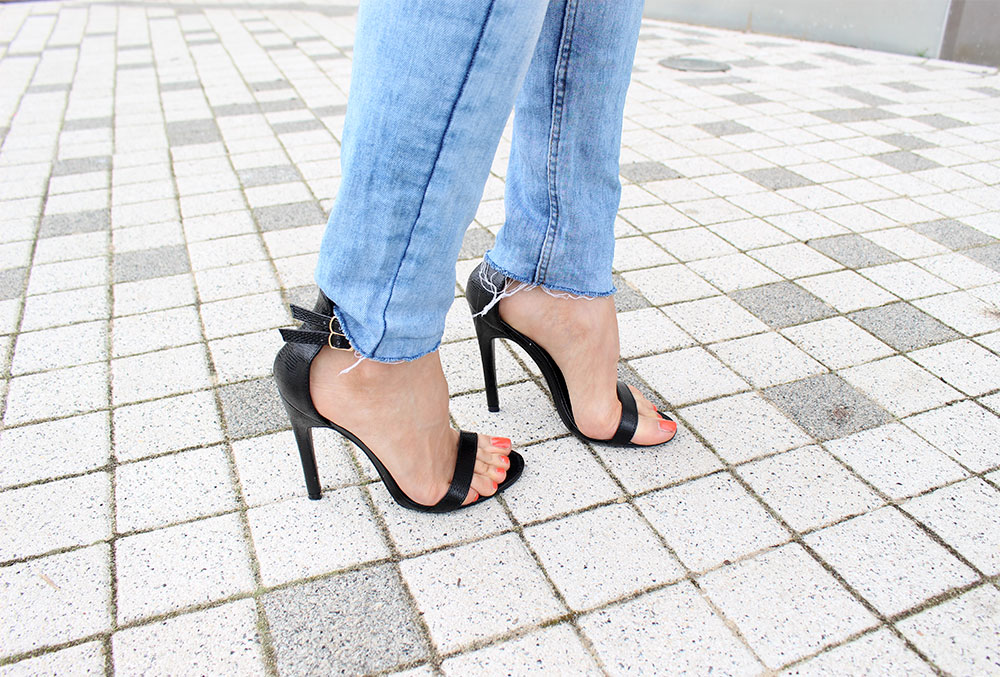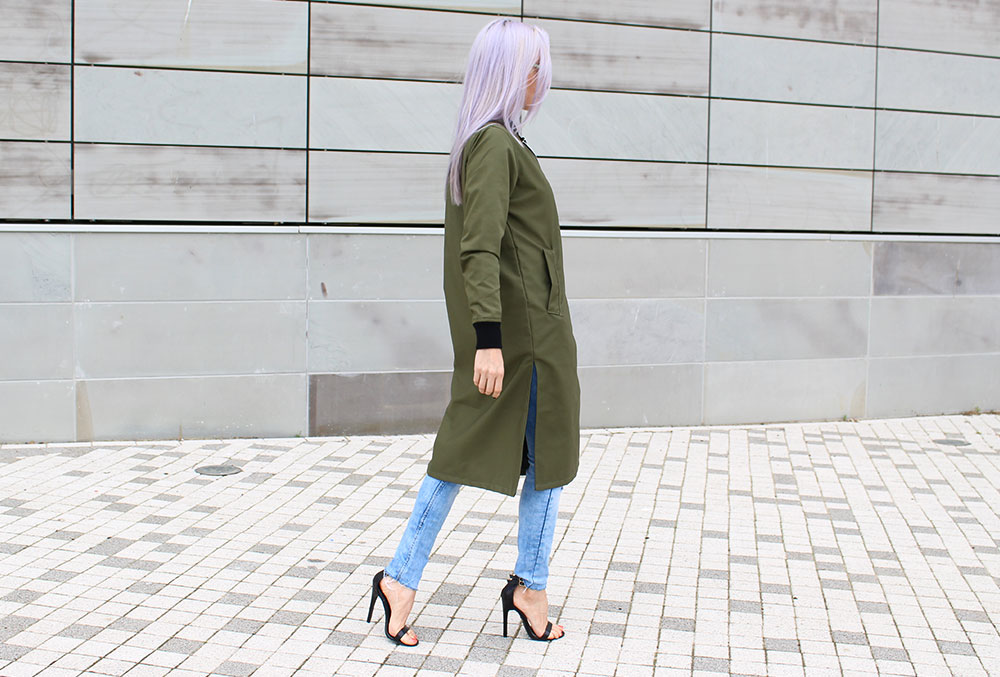 Jacket – Boohoo | Top – Off The Rail Boutique | Jeans – Zara | Heels – Boohoo