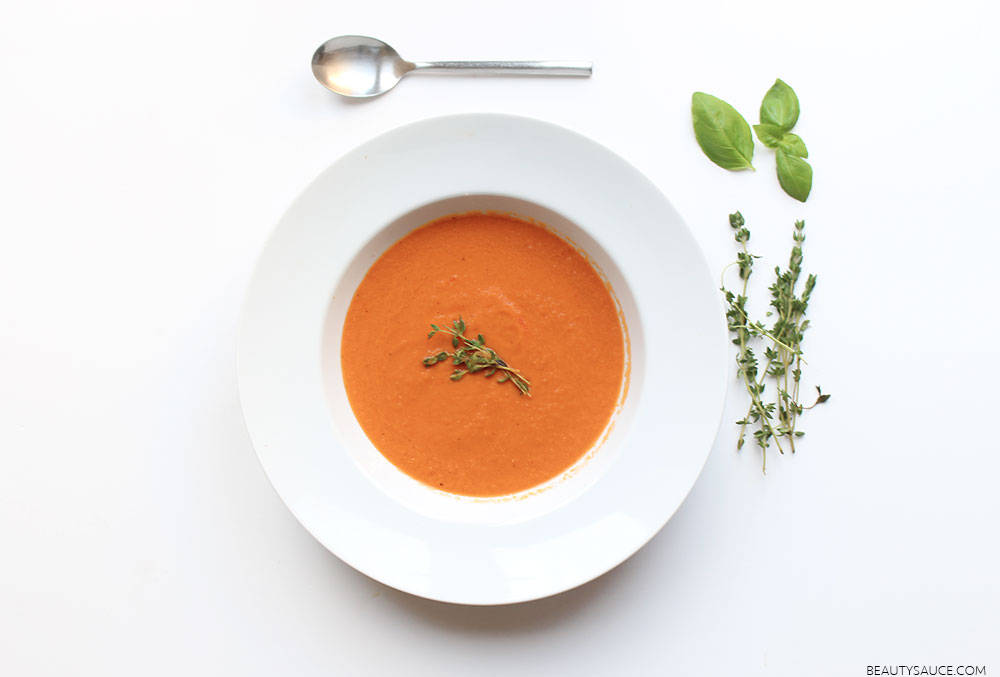 Autumn's Aromatic Appetiser: Vine Tomato Soup
Although this dish can be served at any time of year, chilled or steaming, a good home-made tomato soup can be the perfect comforter come Autumn and Winter.
Rich has made this a number of times and each time its a pleasure to the palette, it truly is a soup of the soul!
We watched an episode of Come Dine With Me around 6 years ago and still go by the recipe, the only change is that we don't indulge in the cream to finish. We like it sharp but if you prefer a more velvet texture add the cream.
Serves 4 – Ingredients 
6 large ripe vine tomatoes
1 large onion, peeled and cut into chunky pieces
1 garlic bulb, cut in half horizontally
5 black peppercorns
3-4 sprigs fresh thyme,
1 bay leaf
1 tsp rock salt
3 tbsp olive oil
250-350g sun-dried tomatoes in oil, drained
Small bunch basil
Roughly 600ml hot vegetable stock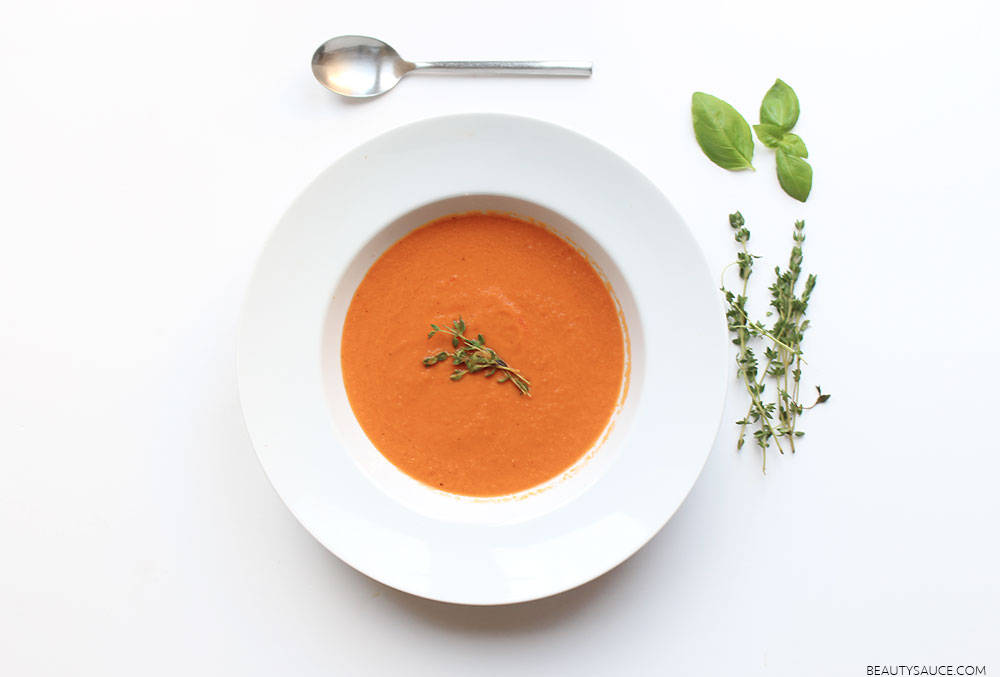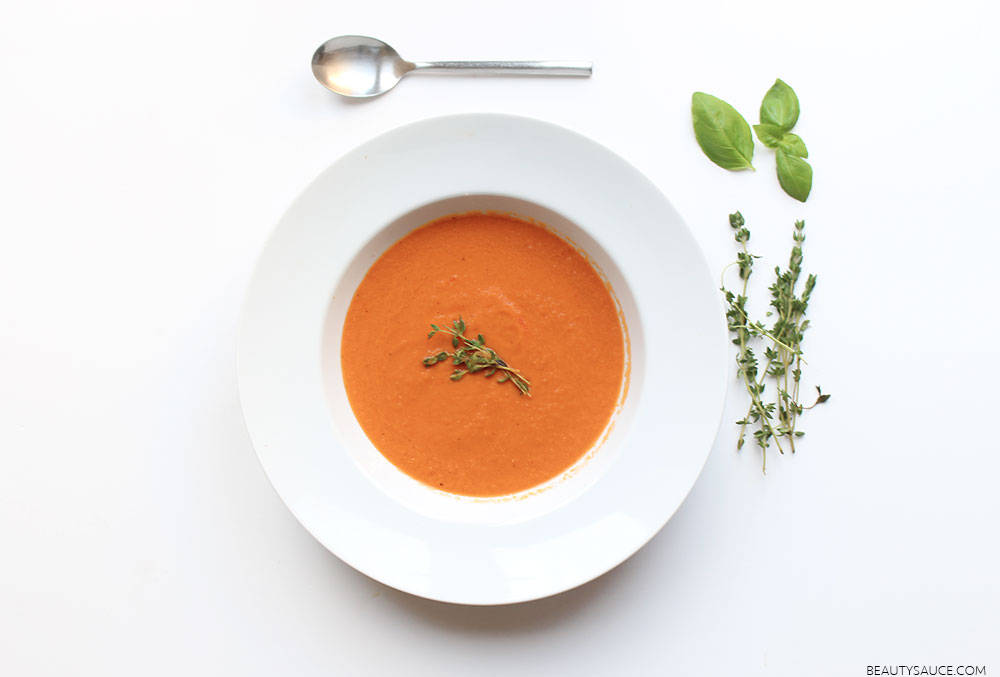 Method: How to make roasted vine tomato soup
1. Preheat the oven to 200ºC/gas mark 6. Pour a small amount of olive oil onto a large baking tray and swish around until coated. Tip the tomatoes on top and scatter with the onion, garlic bulb halves, peppercorns, thyme, bay leaf and a good sprinkling of rock salt. Drizzle with 2 tbsp olive oil.
2. Put into the oven and roast for about 30 minutes until the tomato skins split and slightly blacken and the onions soften and lightly brown. Remove from the oven and tip into a bowl with the sun-dried tomatoes, coriander and basil. Turn to lightly toss all the ingredients, then leave to cool for a few minutes.
3. When the vegetables are at room temperature, remove the thyme stalks and bay leaf. Put all the rest into a food processor or blender, spooning out the softened garlic and discarding the papery skins. Puree until as smooth as possible. You may need to remove the lid and push the mixture down a couple of times.
4. Pass through a fine sieve into a saucepan, it really is important at this stage to have patience as any stray stalks aren't pleasant. Add vegetable stock until the soup reaches the right consistency. Adjust seasoning to taste and stir over a low heat until hot. Finish by swirling with spoonfuls of cream.
Dish made by Richard www.richardoffiong.com 
Images © beautysauce.com