News: Ariella Couture Lands In Harvey Nichols Dublin
Ariella Couture lists Havey Nichols Dublin as its first stockist as they look to expand the line to exclusive designer outlets and bespoke concessions.
Ariella Couture was launched in April 2012 and has been a huge success amongst celebrities for red carpet events and award shows . The brand Ariella was founded by 2 young brothers, Aristos and Achilleas Constantinou. Aristos was a graduate of the London College of Fashion and Achilleas a law graduate of Kings College London.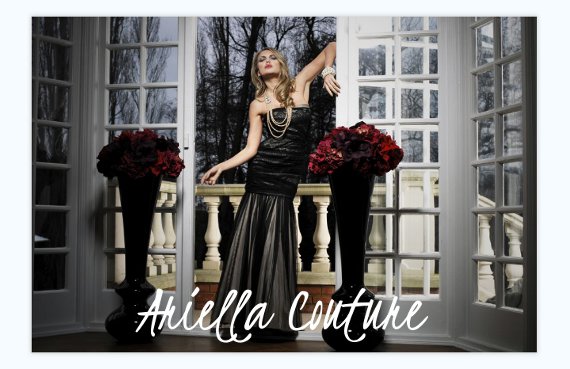 Ariella started trading in the Swinging 60's and was described by Punch magazine in the 70's as the power in Carnaby Street. It has been winning fashion awards in every one of its five decades of existence.