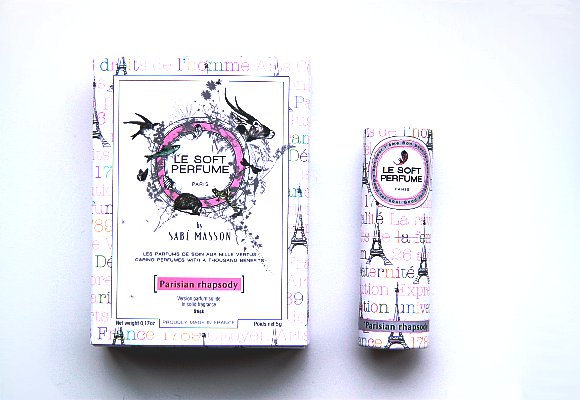 Anti-Ageing Perfume? Yes, By Le Soft Perfume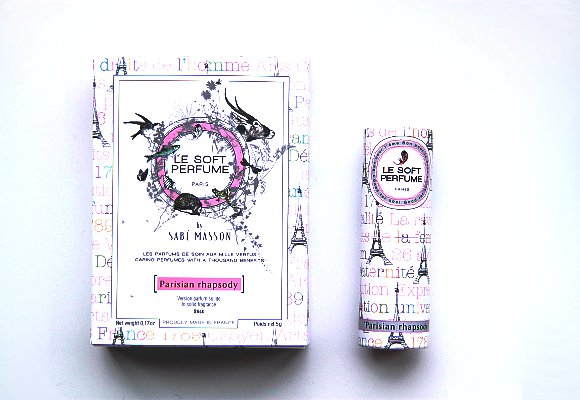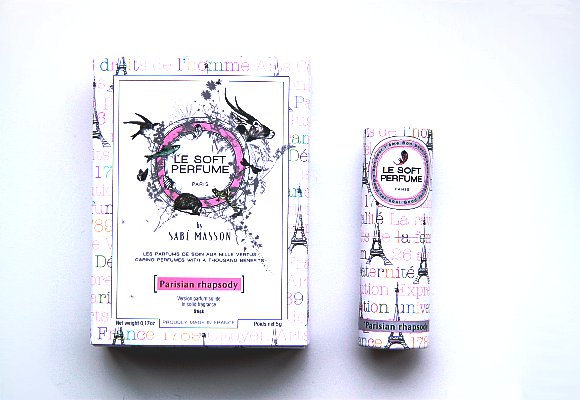 When the words 'anti-ageing' and 'perfume' were mentioned to me describing a new product I immediately took note. How often do you hear these two words together in a sentence ?
We live in a World where more of us take the time to read an ingredient list before making that all important purchase. We've become more savvy and interested in acids and peptides,  looking for items with purpose rather than just aesthetics. We're also now in a place where we like things that are convenient, fast and multi-tasking!
Nine years ago Isabelle Masson Mandonnaud – co-founder of Sephora launched her first solid perfume stick in France which won four innovation awards. Things didn't stop there, two years ago Isabelle met Phillippe Vignon, who had spent 20 years with L'oreal and together they created this range of scents.
Parisian Rhapsody is just on of 9 scents in the collection, and is described  as being 'Like dragonflies in love flying through the skies of Paris.'
For me this is the ideal Summer fragrance, it's light and fruity with a warming musk scent. Skin feels moisturised and looks delicately illuminated.
Le Soft Perfume complies with the new aviation laws and can be taken on-board, perfect for freshening up mid-flight without covering your passenger in a mist of fragrance
The Facts
[tab]
[tab_item title="Notes"]Top: Orange, Red Fruits
Heart: Rose, Jasmine, Nutmeg
Base: Coumarin, Vanilla, Musk[/tab_item]
[tab_item title="Natural Ingredients"]Shea Butter, Tiara, Mango Butter and Tamanu Oil
Free from Parabens and Alcohol[/tab_item]
[tab_item title="Benefits"]Nourishing, moisturising, firms and restores the skin[/tab_item]
[tab_item title="No. of Applications"]Although it is pocket-sized this contains 292 applications of perfume!
[/tab_item]
[tab_item title="Skin Types"]As this contains natural ingredients and is free from alcohol it can be used on even the most sensitive skins.[/tab_item]
[/tab]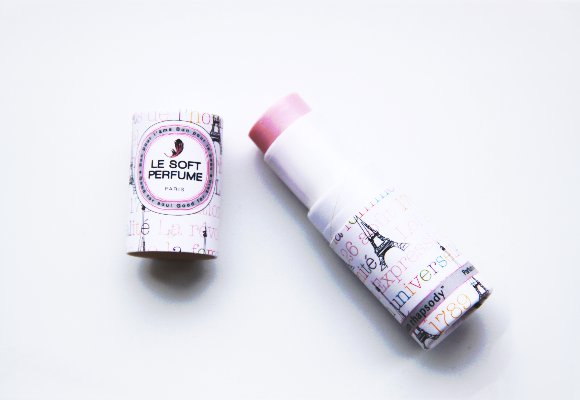 available – www.cultbeauty.co.uk