MAKE-UP | REVIEWS – Smudge Proof Eyes.
With so many eyeliners on the market how do you know what to look for in a quality liner? I own and have used an insane amount of eyeliners and believe me price isn't always the deciding factor. I have paid a fair wack for a kohl and it turned out to be rubbish and used ones that are under £5 which have become my favourite.
There's eyeliner to suit all eye shapes or liner styles, for instance if you have hooded eyes a creamy eyeliner may not be for you as you will more than likey find you get that transfer on the crease. What you need is a waterproof liner like this one by Anastasia.
This eyeliner is the first I've used that has a rubber grip to ensure a tighter hold,it is a mechanical pencil with a sharpener in the top. I love that I can create a thin line just to give the illusion of thicker lashes or go all out on a heavy flick. The best feature is it's staying power it's waterproof and smudge resistant!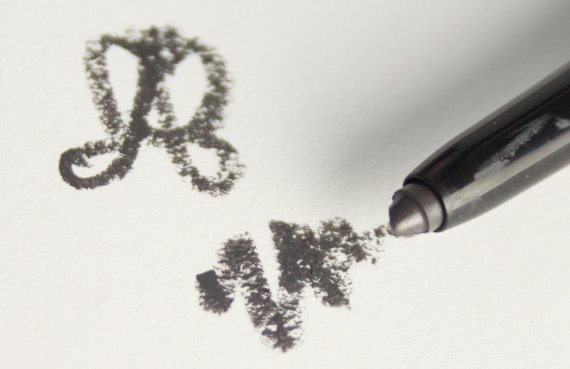 This is Steel, described as a warm grey I like it as an alternative to black. Once layered it is quite dark but a little softer than black. To remove use an oil based cleanser as it emulsifies the product making it easier to wipe away.
Available at cultbeauty.co.uk for £16