Exclusive Interview With…Ruby Hammer
EXCLUSIVE INTERVIEW – The Queen Of Beautiful Skin Ruby Hammer Shares Her Tips.
It's a good one!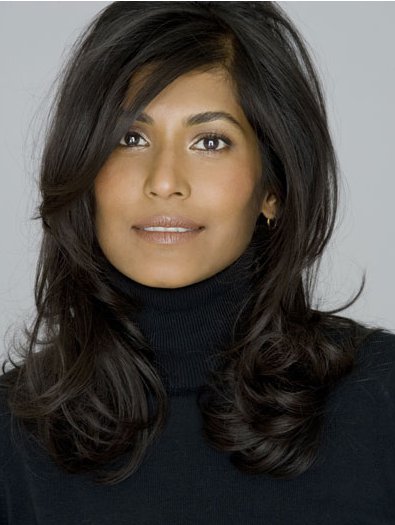 I have yet another EXCLUSIVE interview from a top Make-up Artist. This time I speak to Ruby Hammer one half of make-up brand Ruby & Millie. I started using their cosmetics at college and have used their gorgeous teal eyeshadow a number of times in some of my looks, it's definitely a fave. Some of you may rememeber seeing Ruby on the TV show 10 years younger where she would transform ladies from tired and dated to bright and confident. The way she made each client look glowing always made me admire her.
On to the questions.

What product/products would you consider your star items in your kit?
My Aveda Exfoliant, KHIEL'S ultra facial moisturiser, Laura Mercier's Secret Camouflage, eye drops from Italy.

For those starting out how would you advise building a good kit, what deserves spending more money on?
I have always said spend money on your tools, buy the best brushes you can afford, good eyelash curlers, tweezers and best foundations in a selection of colours.
What skincare products do you swear by using on clients and models prior to make-up application?
See above but I also love primers from YSL, Shu Uemura and Clarins.
It's a very competetive industy, how can you make sure you stand out?
You always have to be true to yourself, you can't please everyone. Gradually your unique mark and passion is felt.
What do think of beauty blogs?
I love them, they are another source of information to us all. It's another tool to use, Some are amazing…others are just like a press release…you decide.
What's your favourite look for S/S 12?
I love the fresh glowing skin shown in many of the shows, also the 20s style stain on the lips. Very feminine and glamourous.
My mother asks – What foundation formulas are best for mature skin and which brand you recommend?
Ones that are light reflective, Bobby Brown, Chanel, Estee Lauder. Ones that are not heavy but give you some cover. It is not just the products but how you apply them too. Use a beauty blender sponge from Cult Beauty or Urban Retreat to apply your base. Make sure it's the right colour, not to light, not too dark.
(Hope your reading this mam, your brushes drive me nuts!)
My readers ask
Twitter question – What is the number 1 mistake women make when trying to look younger and end up looking older?
Too much bronzer, too much blusher, too much in general. Not enough blending and too harsh tones and colours?

Twitter question – What's the best way to disguise pores?
Have regular facials and use a pore minimiser product. From Clinique or other brands, many out there, whatever suits your budget.
Such a great insight to the life of a professional make-up artist, hope you guys enjoyed this!