Exclusive Interview With…Daniel Sandler
EXCLUSIVE INTERVIEW – BeautySauce Asks The Experts.
International makeup artist Daniel Sandler has over 25 years experience in his craft and his product range has been used by some of the Worlds leading make-up artists and won numerous beauty awards. His products always get great reviews in magazines, blogs and online. My first experience of using his products was a few weeks back and I can honestly say they're brilliant. His products enhance and beautify, they're long lasting highly pigmented and lightweight on the skin.
I had the pleasure of asking Daniel some questions for my BeautySauce readers, not only is he extremely talented he is also very kind. Make sure you follow him on Twitter he has great tips and product updates.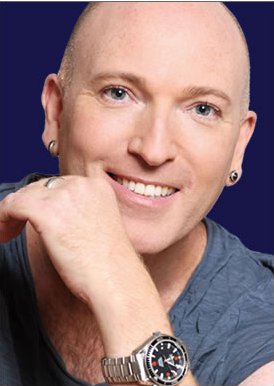 Have you always wanted to be a make-up artist?
There was a time when I wanted to be an actor and then I wanted to be a graphic designer and then I decided to do makeup. I was lucky enough to start in the beauty business at a relatively young age, I was 18 when I assisted at a major fashion show.
How did it start?
As a teenager I was obsessed with pop music, especially the New Romantics, and I used to do my own makeup with bizarre colours. I would also do my friend's makeup before we all went clubbing.
How did the success of your own range come about?
From hard work, that's the simple reason, but you also need to have earned respect from the people who are going to write about your brand. I was lucky enough to have had the experience of working as a Professional makeup artist for over 20 years in the fashion and beauty industry as well as having made some fantastic contacts who helped me launch my makeup line. What's also important is to work with the best labs so that your products have the best ingredients.
If you could go back in time and work as a MUA in any decade which would it be?
That's easy. I'd work in the 1930's and 50's. I'd loved to have worked with the likes of Greta Garbo and Marlene Dietrich but also Marilyn Monroe and Rita Hayworth.
Do you think bloggers and social media play an important part in the beauty industry now?
Yes. Their comments are based on having actually used the products and I think this is the best way of determining if a product might work for you or not. I love the "realness" and unbiased opinion that Bloggers and Social Media bring to the beauty table. I love that real women share their voice.
For those wanting to build a portfolio what tip would you give for creating a really impressive book?
Try to do many different makeup looks but don't copy other people's work. Its ok to be inspired but put your own twist on it. Its your individual twist that will get your work recognized.
Your Marilyn lipstick is a beautiful bright red, for those who find lipstick bleeds what advice would you give?
For starters, make sure the formula isn't too greasy and never apply lip gloss to the lip's edge. Once you've got either a Matte or Satin-finish lipstick, apply a transparent, silicone-based lip liner around the lip edge as this will help colour from bleeding. The liner will fill in the tiny lines and lock in pencil and lipstick from creeping. My Magic Wand is the perfect little pencil for the job!
Blot lips after applying a first layer then re-apply layer of colour. Some people like to pop some foundation around the lip edge as this helps to create a clean edge to frame the lip colour.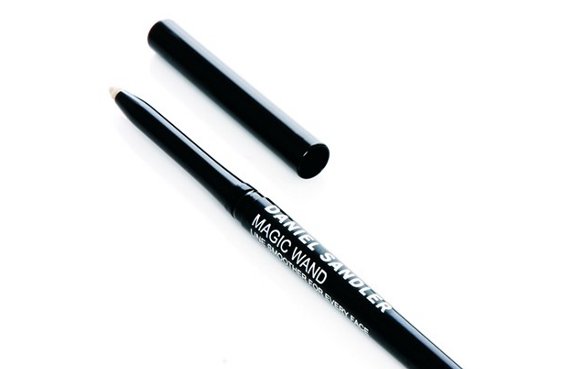 Magic Wand
Angela Pole asks what are your tips for long lasting flawless shine free skin ? x
Avoid excessive use of moisturiser under makeup, why not try a gel and ditch the cream. Apply Primer and then an oil-free foundation. Carry an invisible blotting powder in your bag in case you need to de-shine your t zone. Avoid creamy, greasy products on eyes and cheeks unless they leave a cream-to-powder finish.
Laylah Rio asks what are your tips for concealing acne prone skin. so bored of seeing makeup done on flawless skin with tinted moisturizer and light foundations!
A creme to powder compact foundation will help disguise blemishes yet not look heavy and mask-like. You can then use a smaller concealer brush to apply the product on any blips. If you need a heavier concealer then do this after applying the Base but make sure the shade isn't too pale or you'll end up highlighting the flaw. Apply the Compact with a clean Base brush. Rubbing a little Anti Bac gel on the brush and then rinsing in clean water helps to kill bacteria that's lurking in the brush hair.
What's next for Daniel Sandler?
Who knows! I believe in destiny. I never make plans because each day brings its own challenges and excitement. I just need to keep working hard at bringing out fab cosmetics as well as working as a makeup artist.
You can purchase Daniel's fabulous range over at DanielSandler.com