A Toothbrush That Whitens Teeth?
THE BEAUTY LOUNGE | BEAUTY NEWS – Whiten As You Brush.
We've seen whitening toothpastes, blue-light teeth whitening gum shields but have you seen a toothbrush that cleans and whitens?
The toothbrush by Blue Illume cleans like a regular toothbrush but emits a blue light which is proven to whiten teeth and counteracts bacteria which are the source of plaque and gum diseases – solely by means of this amazing blue light and ordinary toothpaste!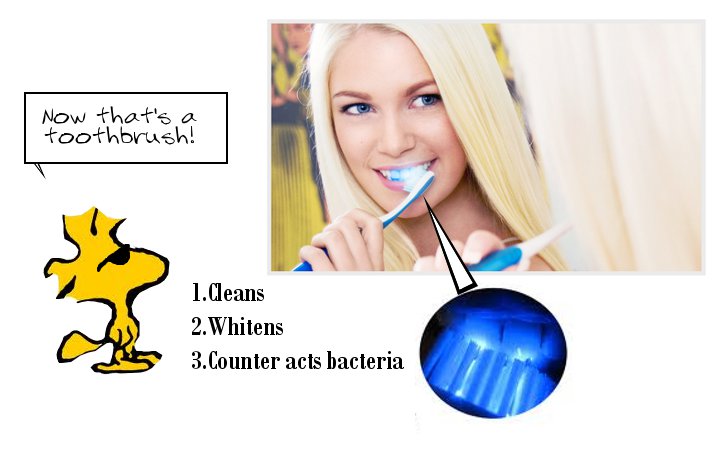 Visit the site Blue Illume to see the customer reviews and view the blue-light technology for yourself.
Also if you like their Facebook page you get free shipping!
I've tried those devices that shine the blue light directly onto the teeth and found they did work however sitting for 10 mins with a mouth piece in is uncomfortable so I'm interested to see if anyone has tried this as it seems so convenient to clean and whiten at the same time!
Let me know if you own one as I'm really keen to try one.
[This is a sponsored post]