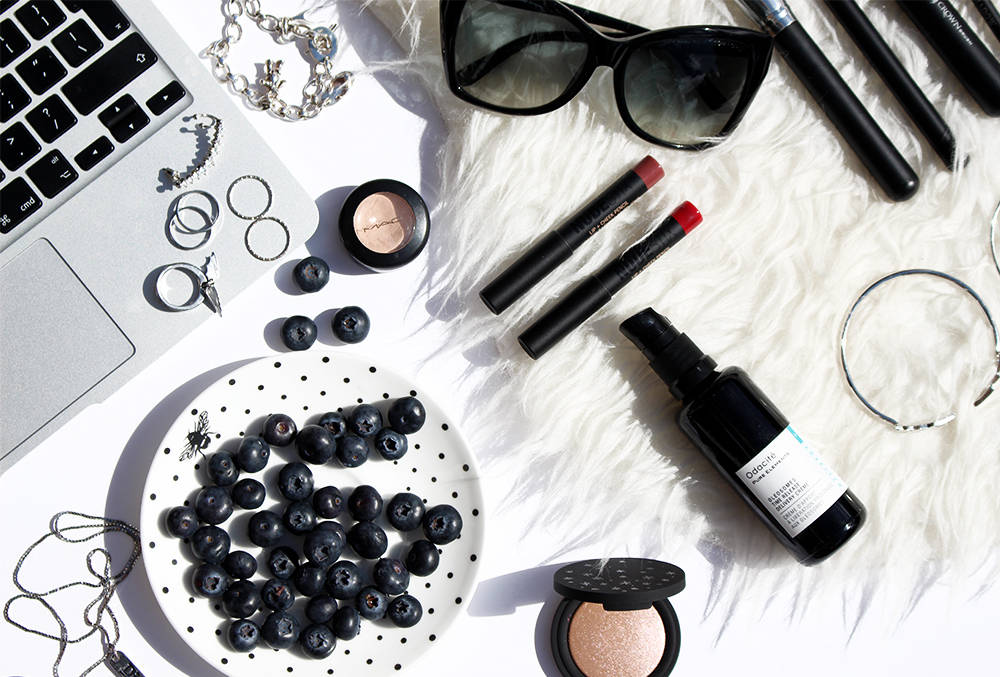 9 Things I'm Currently Loving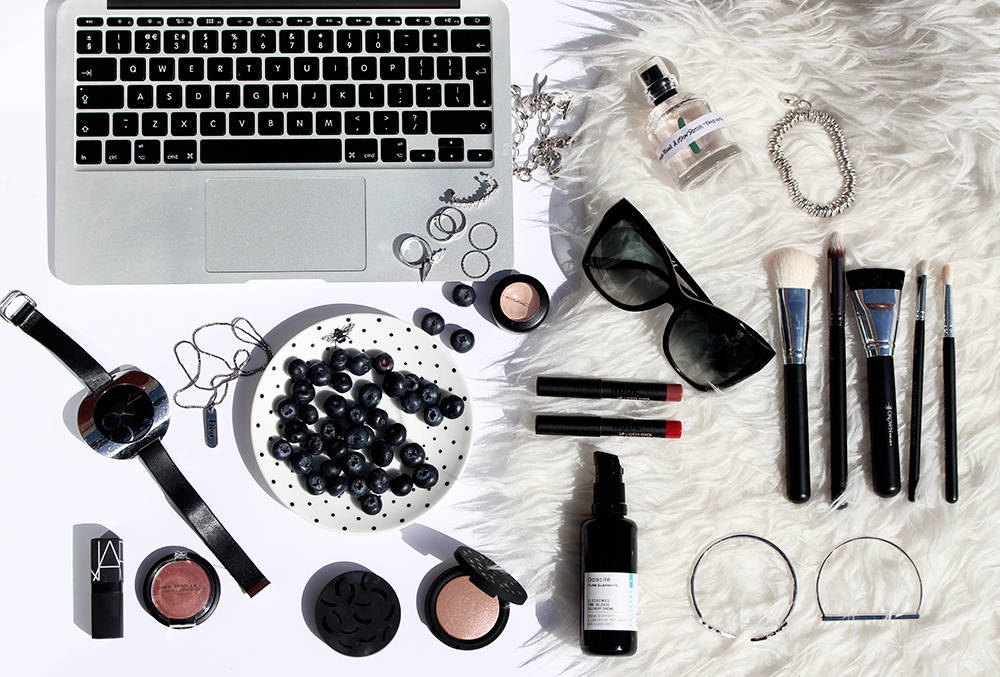 Get The Gloss is professional health and beauty website founded by Susannah Taylor and Sarah Vine. Together with their wealth of editorial experience and impressive contacts list they have created one of the UK's largest online beauty and wellbeing directories providing advice and tutorials from the industry's leading experts.
I've been a huge fan of the site since its launch almost 4 years ago and It's been exciting to see the site evolve yet maintain the same ethos that grabbed my attention from the start.
As a makeup artist I have always adored makeup and as qualified Beauty Therapist I've always understood and appreciated the skin and the effect it has on how makeup looks. Having a site that covers all elements with professional advice from experts I have looked up to with the like of Mary Greenwell, Ruby Hammer and Kay Montano combined with the expertise of professional nutritionalists and skincare specialists have placed this top of my bookmark list.
Recently they launched an exciting collection of e-guides covering a range of beauty topics in depth.The one that I'm currently reading is titled  The Ultimate Guide to Makeup Brushes & Tools the first in a series of practical, download-and-keep guides, written by GTG's award winning Makeup Maniac columnist, Anna Hunter. Inside it Covers all aspects of tools and accessories in the beauty industry, touching on the history, new launches and advice from the pro's.
MAC STUDIO FINISH CONCEALER
As the under eye area is incredibly delicate and prone to dehydration and lines a creamy concealer is best. I tried using the NARS creamy concealer which, I must say covers very well, but unlike its name, dries making lines more prominent than before. My solution is a concealer that maintains some level of moisture and very lightly set with a minimal amount of finely milled powder.
This Studio Finish by MAC has been my go to especially as the sunlight becomes stronger, harsh light picks up heavy, caked on makeup so keep it fresh with a natural texture.

TOM FORD CARLI SUNGLASSES
At 33 years old I have just found out that blue eyes are more sensitive to the sun, this explains a lot for me as I tend to get a lot of strain and headaches during the Summer with dry eyes especially as I wear contacts too. I've been wearing sunglasses constantly to save both my peepers and my skin, as squinting ultimately leads to wrinkles. These Tom Ford shades cover a large area and make looking in bright sunshine bearable.

NUDESTIX MYSTIC & SATAN
Nudestix is a brand I have come to love, I adore that it's a family run brand and sisters Ally and Taylor are not only the faces but the force behind many of the campaigns and events. The products are created to work in sync with the skin not mask it, with moisturising properties, intense pigments and beautiful formulations. If you're going on holiday or heading to a festival pack a few of these with you. You can conceal, contour and change your lip shade with the swipe of a pencil leaving you with more time to have fun!

ODACITE MOISTURE RELEASE
I was introduced to Odacite last year after a meeting at Cult Beauty HQ. I was in awe of the brand and the story behind it making me appreciate the products even more. There's a science, passion and understanding that everyone's skin changes constantly and that there's a natural product to balance, care and protect that they use to curate this incredible range.

NARS DOLCE VITA
I go through a phase of bright coral reds and soft beige rose nudes. My first NARS lipstick purchase was Barbaerlla as I wanted that sexy Bardot peachy pout. That's long gone, which reminds me to buy another but lately I want something a little deeper and Dolce Vita fits this perfectly. It adds enough colour to my lips to make them look full without becoming the focal point of my makeup, allowing me to maintain a good level of balance with a smoked out eye.

DANIEL SANDLER SOFT BRONZE
I've been a fan of Daniels for years, before I even knew he had a makeup range. I used to watch him on tv apply makeup and I identified with a lot of his techniques. His contour palette became a staple in my pro kit as the colour was perfect for many skin tones and his formulas are long lasting. My favourite products have to be the watercolour blush and bronzers. They're the first of their kind and have left the imitators behind as none provide the glow that these seem to give. They're buildable, easy to apply and leave skin looking healthy and youthful. I used one called Charm 2 on a bride last year which she absolutely adored. Everyone commented how radiant she looked!

&OTHER STORIES ARABESQUE
Something you might not know about me is that I'm mixed English and Arab. My surname may be a giveaway but most say looking at me you would never know. I love woody, slightly masculine scents and had Tom Ford Oud on my wishlist forever. At £145 it feels a little excessive so this Arabesque Wood from &otherstories is a good pocket friendly option. I purchased mine in-store but you can buy the body mist online . Another great out scent is the Jo Malone Oud and Bergamot cologne

TOPSHOP HIGHLIGHT & CONTOUR
Topshop have become the place to go for trend colours and quirky easy-to-apply products. It's almost like a girl/guys fail safe makeup range with many of the products applied like a crayon or pen and simply smudged with fingers or brushes for the ultimate Kate Moss type, Brit-Girl look.

---
SHOP THE POST