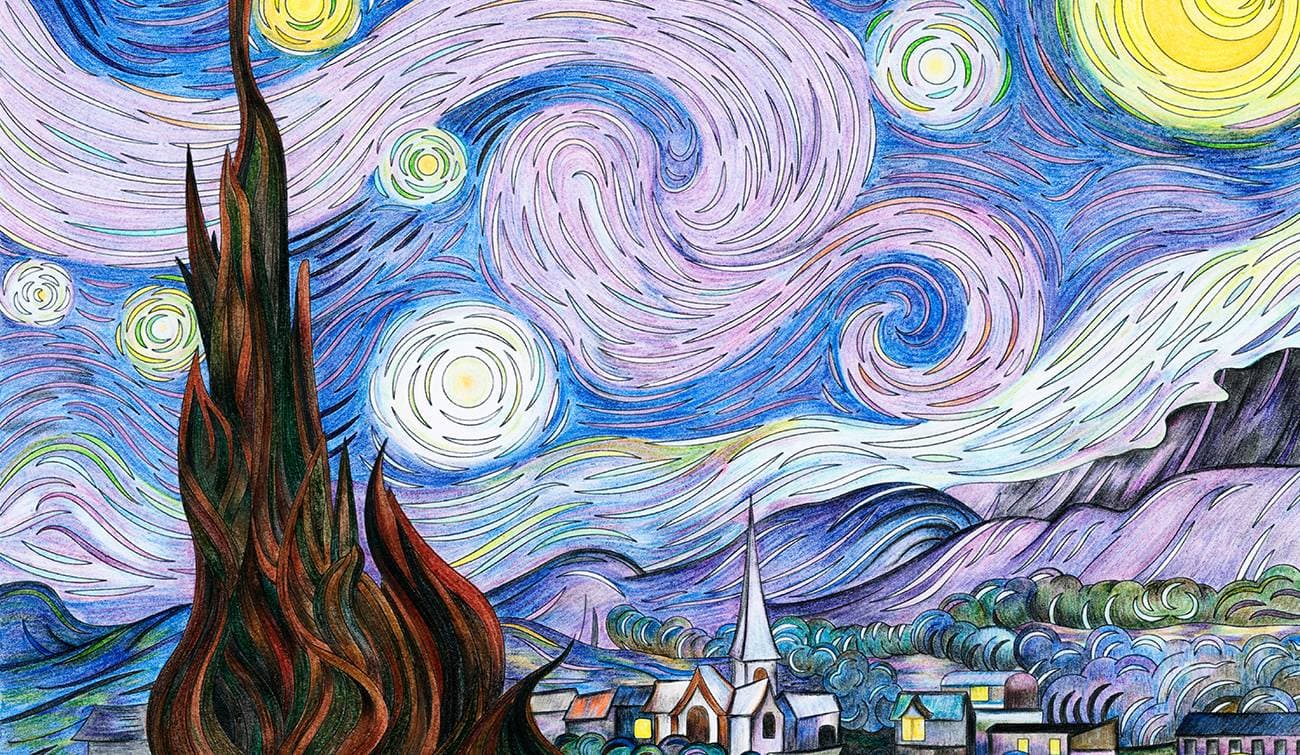 8 Beauty Products Working The Night Shift!
We can no longer use 'lack of time' as an excuse not to look after skin, thanks to products that work as you sleep. There's an army of masks and creams packed with ingredients to nourish, protect, brighten, plump and improve the overall appearance of skin and you don't have to do any of the hard work. Just lay back and let these work their magic.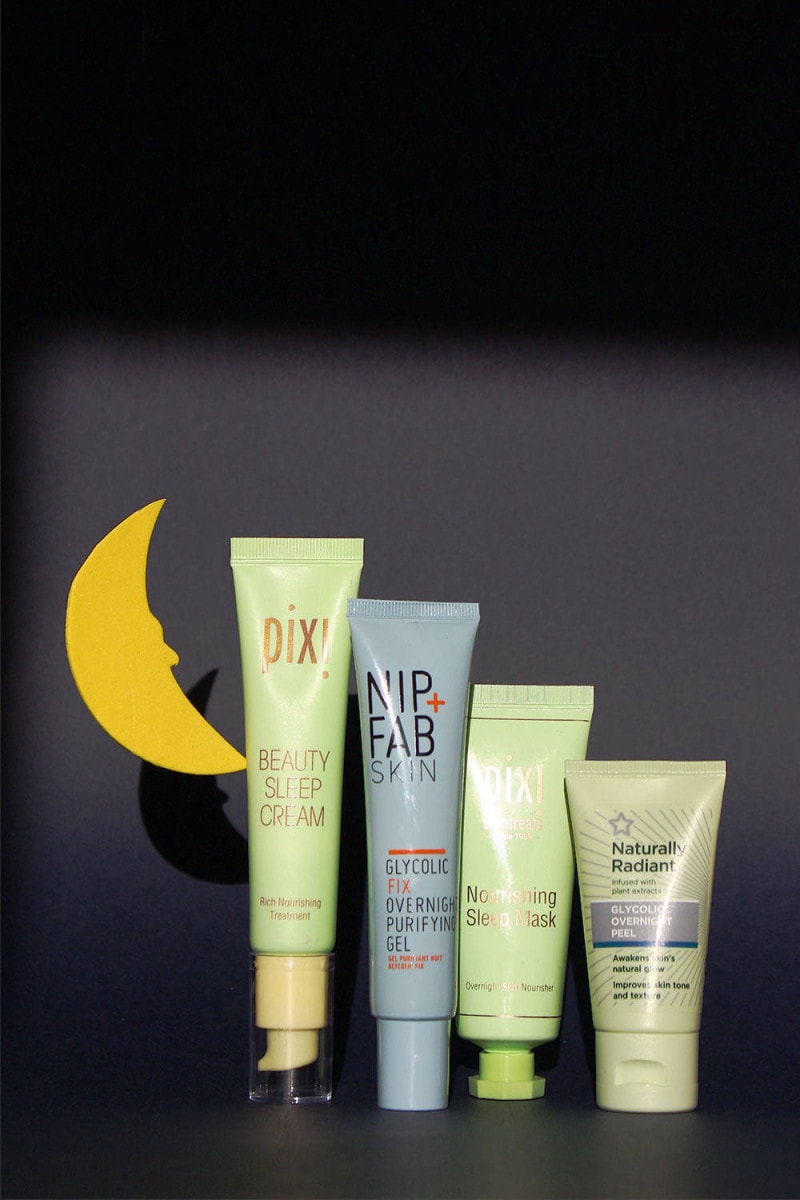 Just make sure you thoroughly cleanse the skin before applying these to maximise their full potential!!
Rich in nutrients, this cream is fast absorbing and nourishing. The oils condition, balance and feed the skin providing a radiant glow.
NIP + FAB GLYCOLIC FIX OVERNIGHT PURIFYING  GEL
A gel containing both salicylic and glycolic acid for exfoliation, deep pore cleansing and reducing inflammation. Niacinamide evens skin tone and improves skin elasticity.
Read my review on the NIP + FAB range and get your glycolic fix in my latest post
A mask but not as you know it, this lightweight lotion hydrates and conditions as you sleep and can be layered to increase the moisture in the skin.
You can read more on this and other Pixi hydrating additions in my previous post
SUPERDRUG NATURALLY RADIANT GLYCOLIC OVERNIGHT PEEL
A light gel formula infused with botanicals and fruit extracts to protect the skin from free radical damage, Mulberry extract evens skin tone making it appear brighter whilst glycolic acid works on the surface to smooth fine lines and improve the skin's texture.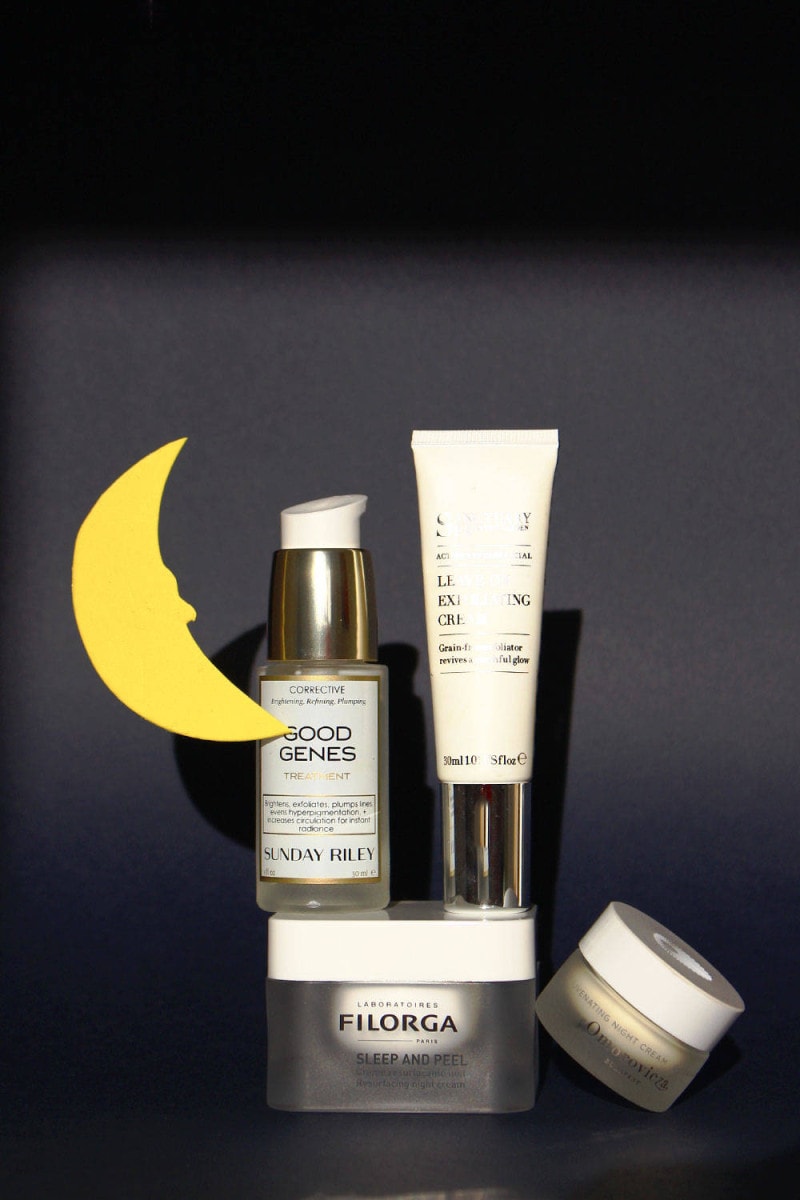 A product that's created a lot of noise since its launch, this contains lactic acid to slough away dead skin cells revealing a brighter and more radiant complexion, as well as reducing the appearance fine lines and wrinkles.
It has anti-ageing properties, evens discolouration and hydrates.
You can read my thoughts on the Sunday Riley Good Genes and other products in the range and see it featured in my 3 Glow Getters For Radiant Skin post.
FILORGA SLEEP AND PEEL
This one is a serious multi-tasker and one that gives immediate results. Containing both BHAs and AHAs this works on both the appearance of the skin as well as cleansing the pores tackling blemishes and acne prone skin. Vitamins A + C work to brighten and protect whilst sodium hyaluronate hydrates.
See my full review of the Filorga sleep and peel 
SANCTUARY SPA LEAVE ON EXFOLIATING CREAM
Forget the mechanical exfoliators, this cream is grain free, containing AHAs to improve the surface layer of the skin by gentle and even exfoliation, so over time lines and wrinkles appear reduced, skin looks brighter and discolouration faded.
You can read more on grain-free exfoliators in my previous post
OMOROVICZA REJUVENATING NIGHT CREAM
Another cult product, this one is packed with vitamins, minerals and peptides to protect, nourish, rejuvenate and plump. The ingenious Hydro Mineral Transference™ allows the ingredients to penetrate the skin to maximise its potential. Vitamin E neutralises the cell damaging free radicals whilst vitamin A from the wild carrot extract promotes healthy cells and is an antioxidant.
Have you tried any of these night shifters?