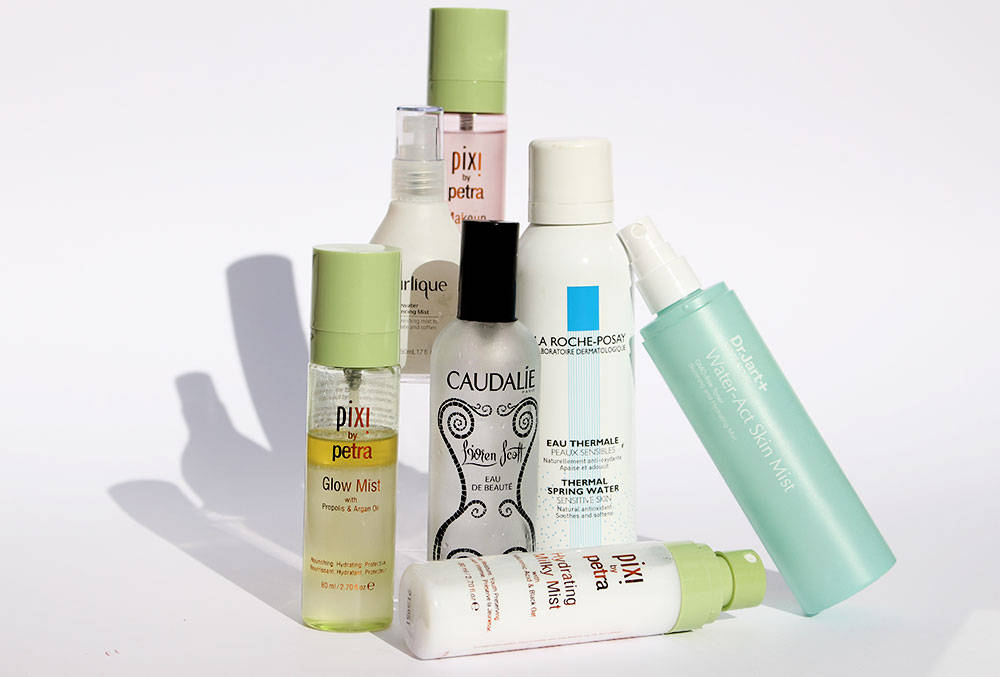 7 Facial Mists To Try
Facial mists aren't just a frivolous step in your skincare regime, they can soothe irritation, calm redness and add hydration. Although applied the same way each have a different benefit and can be layered.
The mist I use entirely depends on the condition of my skin at the time, sometimes I may use more than one if I want to balance or add extra moisture to the skin.
Here's 7 currently in my beauty wardrobe…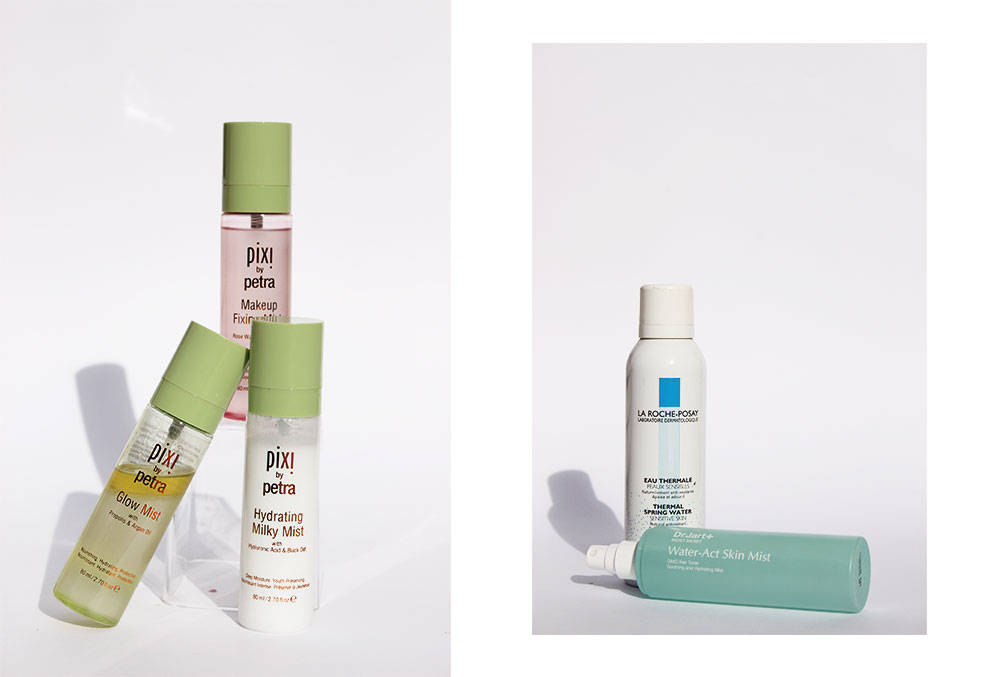 Pixi's Skin Perfectors
Pixi Glow Mist – A favourite with many, this spray is packed with skin nurturing oils that visibly sit on top of the liquid until they amalgamate once shaken. Super plant Aloe is effective for many skin conditions, olive and avocado are moisturising and nourishing whilst sodium hyaluronate retains moisture so skin looks hydrated and fine lines are plumped.
This can be used after cleansing, or to set makeup for a healthy glow.
Pixi Makeup Fixing Mist – The prolonger. Filled with botanicals,soothing rose water and vitamin B3 this is a good anti-ageing one to set makeup and extend its wear.
Pixi Hydrating Milky Mist – A new addition to the family, the milky mist contains allantoin, known to reduce redness, balance the stratum corneum and promote cell regeneration. Black oat is said to be reparative and deeply moisturising.
This is a good one to use after cleansing when skin is a little pink and needs balancing.
The More Than Waters
La Roche Posay thermal spring water – seen as a glorified water spray, this doesn't contain as many beneficial ingredients as the others but it does have selenium, an anti-oxidant known to provide protection against oxidative stress.
Dr Jart+ Water Act Skin Mist – a mix of oils and peptides with anti-oxidant properties, also balancing and moisturising. It contains no alcohol or fragrance and claim it's safe on even sensitive skin types.
The Ones For The Senses
Caudalie Eau De Beaute – A cooling spray with an uplifting peppermint and citrus scent. It is said to minimise pores and soothe skin, it works well as a toner or post makeup as a setting spray.
Jurlique Rose Water – A hydrating and balancing mist with an incredibly relaxing rose scent. It contains Lactic Acid which, as an AHA, gently and effectively exfoliates the skin leaving a brighter complexion. This is best used after cleansing to hydrate and essentially tone.
Shop the post