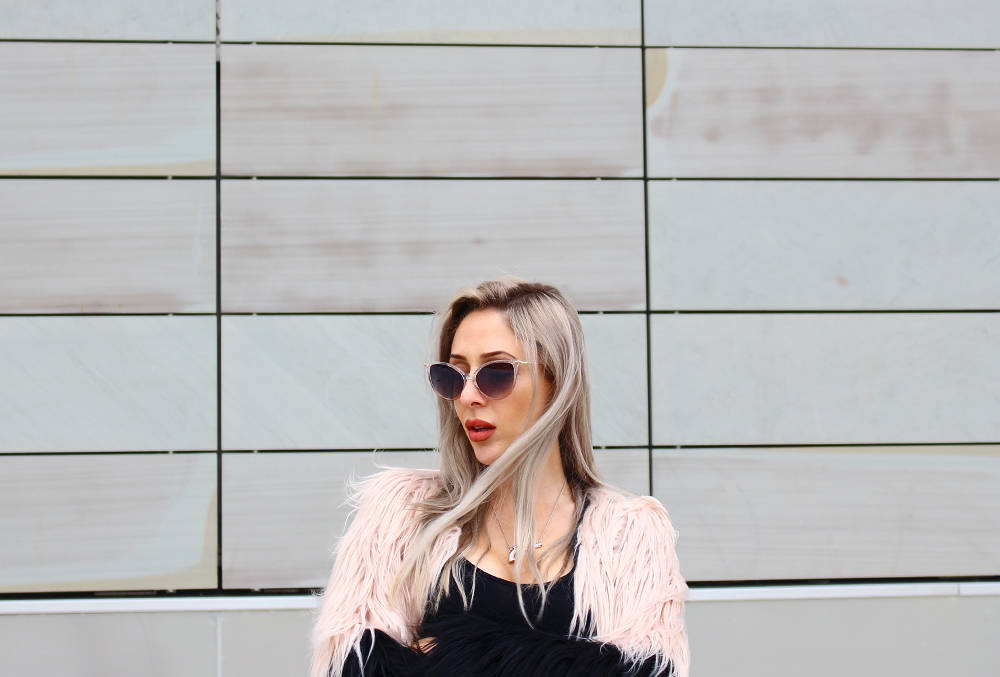 6 Tips For Savvy Shopping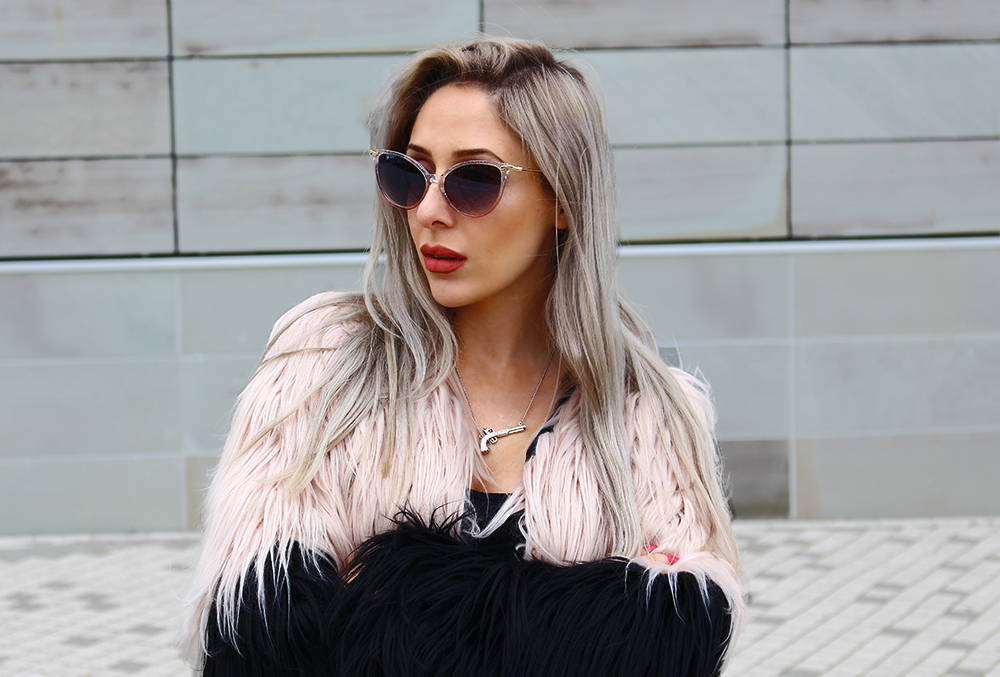 With fashion constantly changing it's easy to feel bombarded by the "What's Hot What's Not" features or feel lured in by the daily promotion of "trends" online.  Quite quickly you may realise you're not dressing for yourself but instead purchasing items with a cloudy vision and once home you become conscious that it's either not your particular style or they don't flow with the rest of your wardrobe.
Now if you're having a complete clearcut or reinvention of your look then by all means go for it, but a high percentage waste time and money on clothing because 1-it's in the sale and it doesn't matter if the zip is hanging off, you'll get it fixed later, which of course you never do (guilty!) 2-you saw it on someone and you really liked it, which is absolutely fine, I do this, however I always think, how would I wear it, what have I got that would go with that and would it suit me? 3 very important questions in the quest to be a savvy shopper.
I say these things because I have made these mistakes, I have bought a tonne of crap because it was cheaper then got home and none of it works together, I've went out for an item and came back with something completely different because it was designer in the sale. Did I use it? no.
The only time this works is if you've had your eye on something for a long time, say, a Reiss Jacket and it goes in the sale, in YOUR size, oh my. The JOY.  Then I would go all out. But the mistake I still see (mam, I'm looking at you, sorry!) is people buying things for the sake of just buying THINGS. Then saying "I have nothing to wear"
HUH you just spent a fortune last week!!
I want people to save their money,  we work hard so play hard by spending your money wisely. Magazines, people, celebs, are all there to inspire, sales are there to entice, there's nothing creative in stores during sale time just a 15 ft SALE sign to draw you in and hope you'll lose your mind winding around the racks and clothing dumped on the floor.
So here's my 5 tips to shopping a little more savvy and saving your cash…
ASK YOURSELF THE IMPORTANT QUESTIONS
Do I need it?
Have I already got something like this?
Would it flow with the rest of my wardrobe?
Would I REALLY wear it?
BUILD A CAPSULE WARDROBE AROUND YOUR STYLE AND INCORPORATE TRENDS OR SEASONAL PIECES WITHIN IT
Personally the is one of my favourite things to do, it maintains my style, makes getting dressed easier, stops me hoarding and prevents trend overkill. As previously mentioned the runway and seasonal trend forecasts are just inspiration. I can tell you now the SKEWED trend is not me. AT ALL. However I do like the glasses and would incorporate that into one of my outfits, it's about taking control of fashion and tailoring things to you and what you feel most comfortable in.
MAKE A LIST
Ok this is a big tip from me, people think I'm nuts but hey it keeps me focused otherwise I'd be in Lakeland spending all my dough (ok bad pun) on cookie cutters.
It's all too easy to get carried away when you get to the shopping centres and there's been times I've reached home with everything other than the item I needed. A list helps you stay on track and not get sucked into the jazzy merchandising. It's all very clever you know!
HAVE A BUDGET BEFORE YOU GO
This goes hand in hand with the above, I always have a list and a budget. Whether it's clothes shopping or decor. I'll say ok I want to spend a maximum of this £££ and with my list in hand go in search, building an outfit or new bedroom furnishings. When I stick to the list AND budget, quite often I'm left with money which I can then spend on whatever.
An example of this is say having £200 to buy a new duvet, cushions, throw all that to redecorate your room. You see a cushion that would go perfectly but it's £40. You may think either I need it, or I'm not spending that on a cushion. Both perfectly acceptable and "me" type sayings. However, if you shopped about in a couple of stores and purchased the ESSENTIALS first, i.e. the list. You might find you have £60 left after then can justify buying that cushion even though it may seem like a pricey purchase. Why because it was within your budget so you're not spending frivolously, you've just shopped savvy then have allowed yourself to spend on a luxury item that may or may not have anything to do with the list. For example jewellery, a nutri-bullet, shoes.
GET AN INSPIRATION BOARD
Be it digital via pinterest or old school scrapbook magazine style (p.s I have both!) You can then search for similar items and create a more budget friendly or premium version and customise it by putting your stamp on it. I find this helps with a FLOW, by this I mean like a theme, but I'm not really a fan of that word, it just makes me feel gimmicky. A flow when it comes to your style preference, your home design etc. I have files for Summer fashion and Winter and there's magazine tears from around 10 years ago or more. It's nice to sometimes look for inspo and recreate something with a modern spin or mix elements to work with my figure, height etc.
You can then look for items that are similar in your price range and add them to your wishlist, so when you do go shopping you have your list and budget! see how it all comes together!
BUY BASICS
THIS IS NOT TO BE READ BUY BASIC! 🙂
Buy basics means purchase the items that are seasonless, the items that go with anything and everything in our wardrobe. They'll be the pieces that end up as fillers or as the starting block.
You might start getting ready and want to build an outfit around an amazing pair of shoes you have. If I do this I'll tend to keep the big items simple and fuss free, i.e. a basic therefore leaving the statement  heels to have the attention. They may be brightly hued or patterned therefore if I wanted a clean slate up top I'd reach for an item or items I know go with most things, so a black pencil skirt and cami or a sleek dress.
Those are my basics, my old faithfuls I guess, and by basic it does't mean boring or cheap. It could be a black cashmere sweater that goes with jeans, cropped patterned trousers or a jewelled skirt. It's the items that don't date and are on constant rotation. The well fitted denim, the white shirt, the plain tops that can go under dresses, dressed down or up. The ones without slogans, the ones that are made well, for me my basics is sometimes what I spend the most on. I see them as investment pieces, like a leather jacket that you'll have for years to come that you throw on during the day or over dresses on a night. Or sometimes you might buy lots of inexpensive basics and save your money for the wow statement pieces that you'll save for special occasions.
It's all up to you!
The beauty is it's about you, creating your style and spending your money on things you'll love.
Hope this helped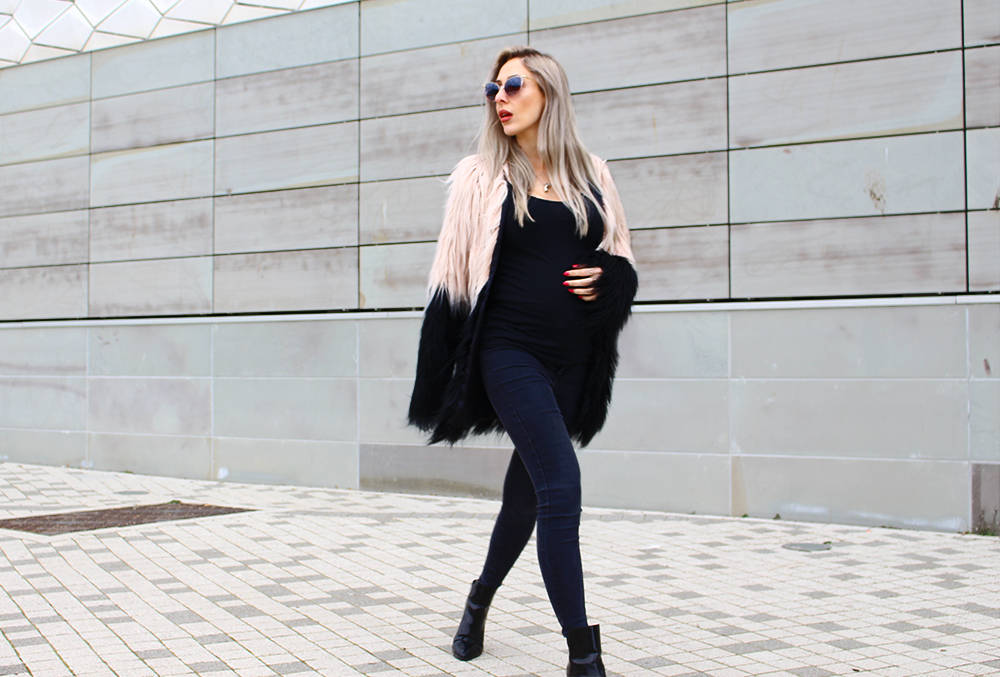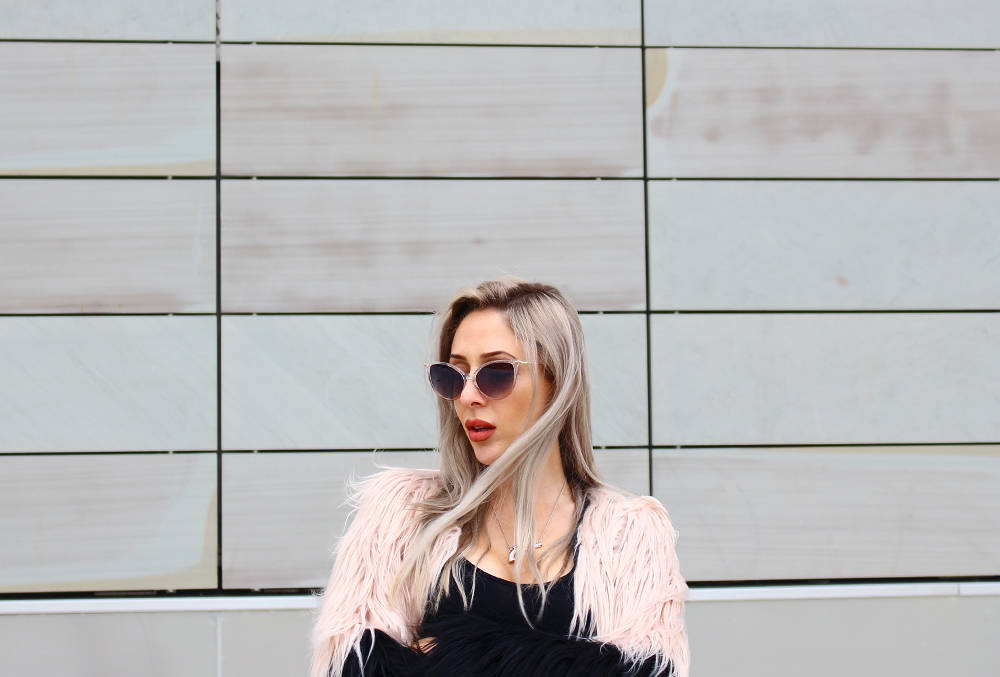 Jeans – Topshop | Vest – Topshop | Boots – Zara (similar here) | Coat – Exhibit (similar here from River Island) | Sunglasses – (similar here)
---
SHOP THE LOOK