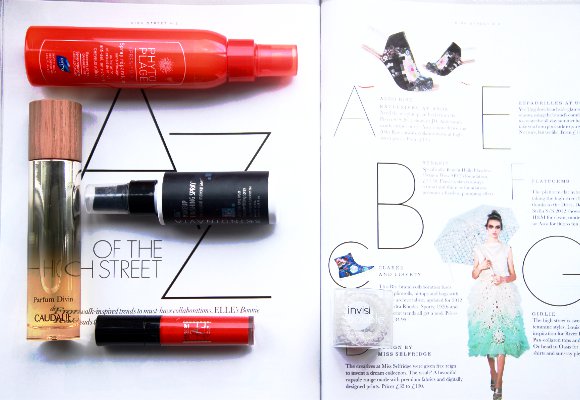 5 Summer Beauty Picks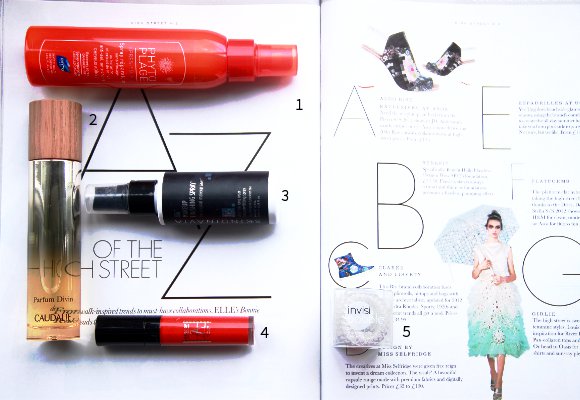 Summer is playing the role of a coy child at the moment, it seems to pop up then as the Nation starts grabbing their sun hats it decides to hide. It's not a game we like to play Mr Sunshine so just stay out and give the UK our recommended Vitamin D damnit!
It has been noticeably warmer, so I will give it that, and with this warmer air comes a change in senses. We tend to like the lighter, fresher, 'holiday' scents and like a bee to a stamen we become attracted to floral brights like oranges and pinks especially on the lips and tips.
I have compiled a short list of  beauty products that work well with the sunnier days, as not only do we want to have products that look and smell great but also ones that will protect and sit tight!
1. The Hair Protectant
PHYTO PLAGE – Après-SOLEIL
Whether you're in Brighton or Brazil you need to protect your hair from the sun, sea and chlorine. Most of us use SPF but how many of us think about our hair? It's a good idea to wear hats but they're not so practical when in the pool or sea, and some of us (me) don't really suit them. That's where this recovery spray comes in, this anti-sun, anti-chlorine spray detangles and repairs hair from sun, salt and chlorine. Infused with Kerarice and Safran extract to hydrate, repair and smooth damaged hair fibres.Hair becomes protected and regains its shine.
My hair is terribly tangly when wet and can snap if I'm not gentle so with the added stress of dehydration and chemicals my hair becomes weak so extra vigilance is a must!
Available – Space NK
2. The Fresh Scent
PARFUM DIVIN DE CAUDALIE
If you have used Caudalie Divine oil you will instantly become connected to this scent. It has the same warming musk and floral notes that comforts me as it resonates with the happy hormones. The sleek bottle and sophisticated wooden lid makes this a beautiful vanity table feature.
Available – uk.caudalie.com
3. The Makeup Spray
SKINDINAVIA MAKEUP FINISHING SPRAY
Summer weather brings longer days and sunny skies but it can also storm in like a Tazmanian Devil and ruin our perfectly coiffed hair and smear our freshly applied makeup. Thankfully we have setting sprays to help prolong our maquillage essentially saving face…
This hypoallergenic and paraben free spray holds for up to 16 hours and is a favourite amongst makeup artists.
Available – lovemakeup.co.uk
4. The Bright Lip
MAKEUP ATELLIER LIQUID LIPSTICK RW01
Synonymous with Summer, the orange lip. I prefer a matte finish to compliment a dewy skin, the liquid lipsticks available now offer high pigment, rich colour and longevity which is why I opt for these over glosses. This shade bright tomato shade sits under the red umbrella making it easier to wear for many.
Available – makeupatelierparis.co.uk
5. The Hair Accessory
INVISIBOBBLE
This snag-free hair tie is a great Summer accessory as it doesn't snap or tangle hair due to its design and is ideal as it doesn't leave a kink!
Available – feelunique.com