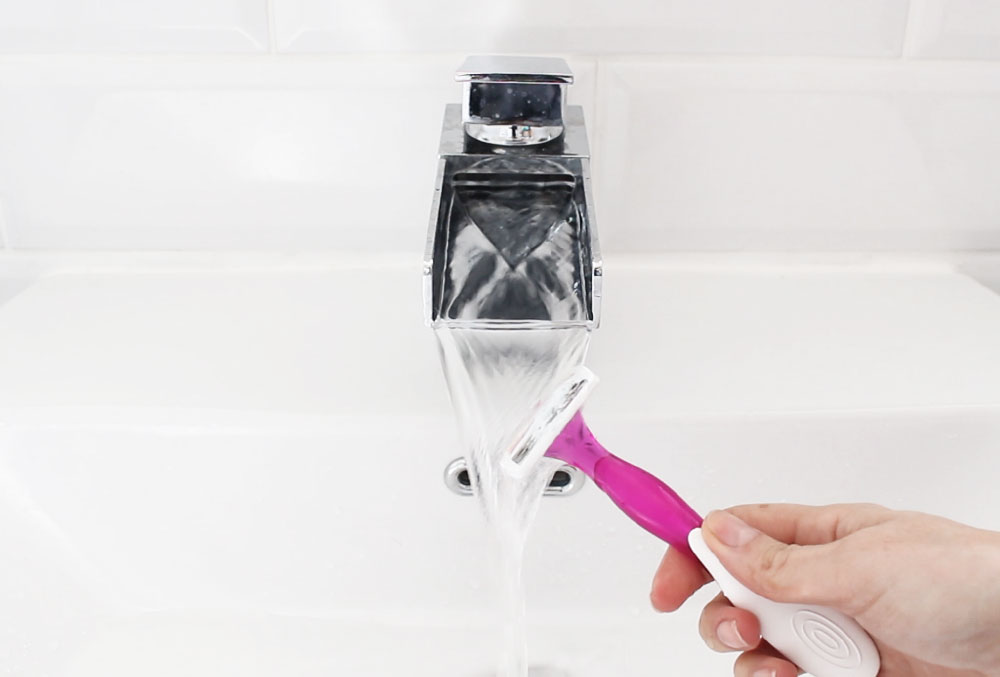 5 Steps To A Smooth Shave On The Underarms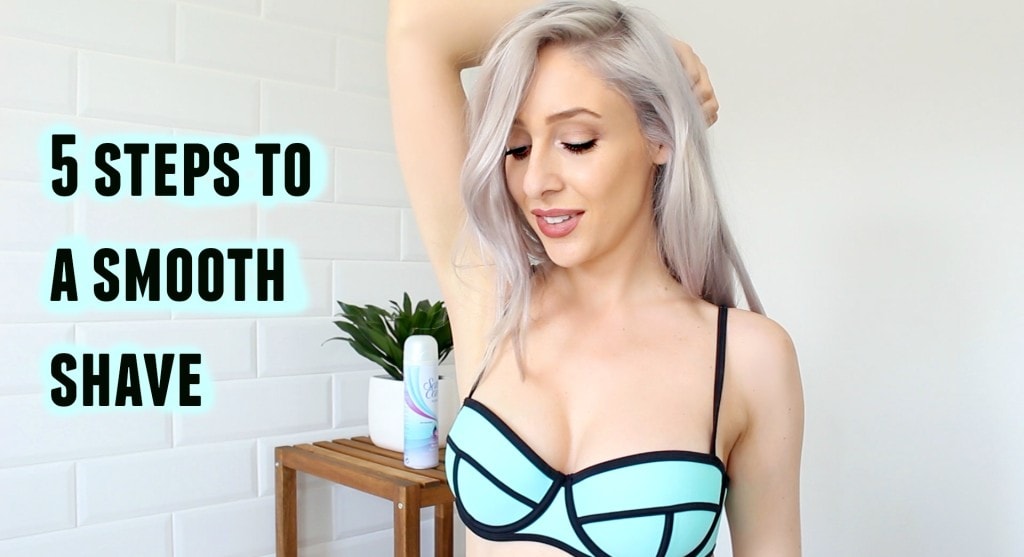 Believe it or not my most frequently asked question is 'how do you get smooth underarms?', this and my fitness/meals. I recently did a how to shave legs tutorial as I was thinking about the teens who like myself were too embarrassed to ask, or even worse had no one to ask. I'd hear them talk about how they'd cut their leg badly and wince at the mention of their techniques, which basically can lead to ingrown hairs and such.
Being on YouTube gives you a platform to share, motivate, teach and inspire.  I want to be able to share some things that will help at least one person, the one who doesn't seem to know it all, the ones who know the basics but like to the learn tricks. For me, if that person leaves my video having learnt something, I'm happy. I was deliberating on the whole underarm video concept, I'm all for sharing but didn't know how to do it in an easy informative way that wouldn't offend. Trust me, some people get very defensive and offended by certain subjects!
So I decided to film a quick step-by-step How To guide which is easy to follow and to the point with explanations in there. It's perfect for those who are at a loss with the subject or even give tips to those who thought they already had it down.
The steps are easy to follow and my tips are ones I do every single time!
Some quick tips:
Shave against the hair growth, this lifts the hair and cuts closer to the skin surface. DO NOT SHAVE IN THE SAME DIRECTION OF HAIR GROWTH. It's pointless!!
Cleanse the area first to remove oil, perspiration and deodorant.
ONLY use sharp razors – this is very important for a smooth finish with out cuts!
Use a shave oil or foam to prevent razor burn, that thing hurts!
Don't use anything too thick as it will block the razor thus not shaving effectively
I prefect slimmer razors for the under arm as it's a smaller area and has more contours. I wouldn't use the razors with moisture bars like I did in the 'How to Shave Legs" video as it's too chunky.
It doesn't matter about the brand, as long as it has more than one blade and you take your time you'll still benefit.
DON'T rub the skin afterwards, pat dry with a towel
Moisturise when finished to keep skin hydrated and soft, look for non-comedogenic products and use something mild as the area is still sensitive.
I also have a video on 'How to Shave Legs – The DO's and DONT's' for anyone interested!