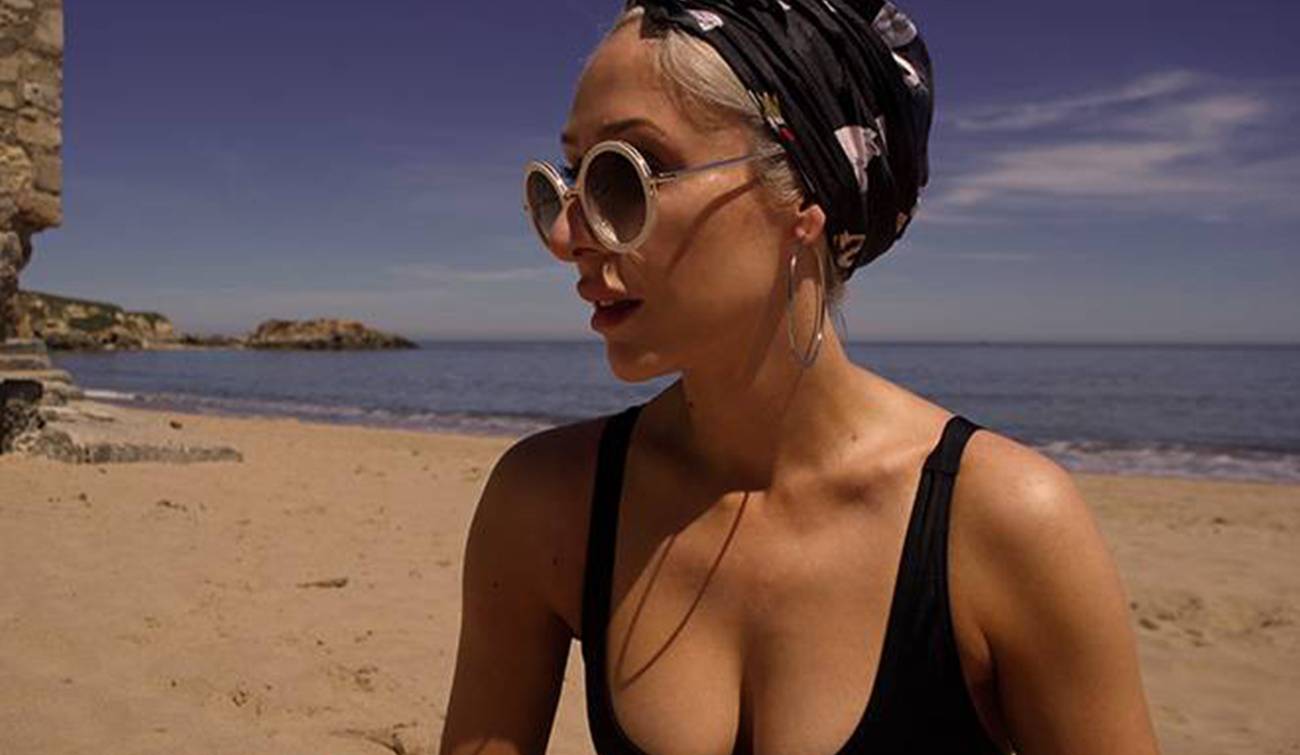 5 Steps For Smooth Summer Skin
It's now officially Summer! rejoice.
After months of hibernating under sweaters and multiple layers of clothing it's time for skin to shine.
Follow my 5 steps for the perfect prep to glowing Summer Skin.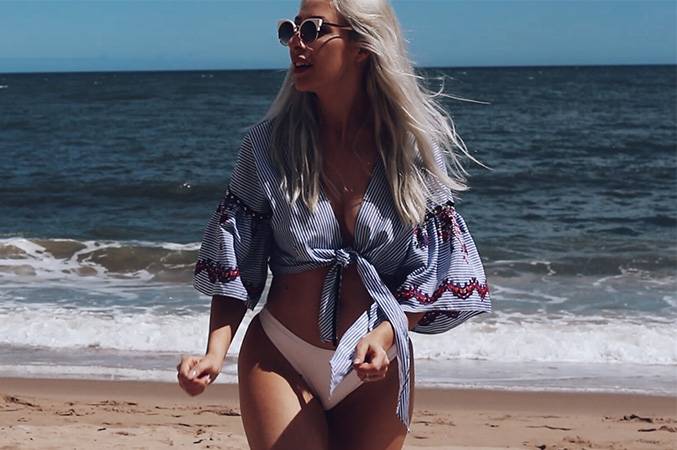 CLEANSE
The sun can be drying on the skin, so we need to take extra measures in preventing further moisture loss. Whether you prefer baths or favour showers, be sure to avoid staying in hot water for extended periods of time. If possible keep them short and the temperature warm.
Cleansing should be the primary step to any skin care routine, it removes any dirt, sweat and pollution. Over time this can build up, leading to high levels of bacteria and aggressors which might damage healthy skin cells.
It's also important for those with dry (even itchy) skin to cleanse with a gentle wash that's non-drying.
Suitable for all skin types and ideal for very dry, itchy skin, the AVEENO® Dermexa Daily Emollient Body Wash is an efficacious wash which gently cleanses without drying and soothes skin. It will leave skin feeling soft, comfortable and moisturised.
EXFOLIATE
This next step is an incremental part of any great body care routine. Exfoliation provides many benefits but is often overlooked. It removes dead cells which make the surface appear dull. This not only allows fresh, new skin, but it improves skin tone and increases blood circulation. This in turn supplies the skin with nutrients and improves the overall complexion.
Another important benefit is that products are absorbed more effectively, rather than sitting on the surface!
To brush or scrub?
I like to dry body brush as it's less abrasive as an all over treatment however for the stubborn rough patches on the elbows and knees I like to use a scrub.
I make my own homemade scrub by mixing sea salt, almond oil and a touch of fresh lemon.
**Make sure to use this BEFORE shaving** – Limit exfoliating to 2-3 times per week to avoid irritation.
SHAVE
When shaving always do so on wet skin, after exfoliating and preferably with some type of slip to minimise razor burn. I use the body wash as mentioned above instead of a traditional foam as I find it allows a smoother shave, the rich formula soothes and relieves any irritation and keeps skin moisturised.
TIP!To prevent irritation make sure razors are sharp and free from bacteria. Blades that are dull or dirty can lead to shaving rash and infection.
MOISTURISE
When the skin is wet it absorbs products more effectively. Think of a sponge, when it's dry only the top layer is covered, however when it's damp it draws the products within. The same concept applies to the skin – so moisturising straight out the shower is the optimal time for getting maximum hydration.
Moisturising is an incremental part of a skin care routine. Every skin type should moisturise as otherwise the protective skin barrier can become compromised. Finding the correct moisturiser to suit your needs is key.
AVEENO® Dermexa Daily Emollient Cream is clinically proven to moisturise and soothe, whilst helping reduce flare ups of very dry itchy skin.
FOR EXTREMELY DRY SKIN
If you have areas that are prone to being extremely itchy or drier than others a balm may help. AVEENO® Dermexa Fast & Long-Lasting Balm, is intensely moisturising and clinically proven to immediately soothe very dry, itchy feeling skin.
Top tip. I use this on my heels, elbows and tops of feet where skin seems to absorb creams too quickly and require frequent application. This has really helped when it comes to self-tanning as usually these areas grab tan and look extremely patchy.
PROTECT
We're encouraged to protect our faces with SPF however the skin on the body requires the same due care and attention in regards to sun protection.
Apply SPF to any areas exposed to the sun and make sure to re-apply accordingly. Another important factor is cleansing thoroughly after a day in the sun, this will remove any creams that have built up during the day.
Follow with a moisturiser to keep skin hydrated!
BEAUTY HACK
Finally finish with my easy beauty hack that will guarantee a gorgeous glow to the skin. Perfect for Summer dresses and camis!
Take a moisturiser and mix with a liquid bronzer or highlight. Skin will be soft, smooth and due to the pearlised pigments of the bronzer the skin will look glossy and the tone, even. It looks beautiful on a tan real or faux!
Aveeno Dermexa is available to buy at Boots, Superdrug and all good pharmacies
Watch the video below to see how I follow these steps and what I use to make my skin glow!