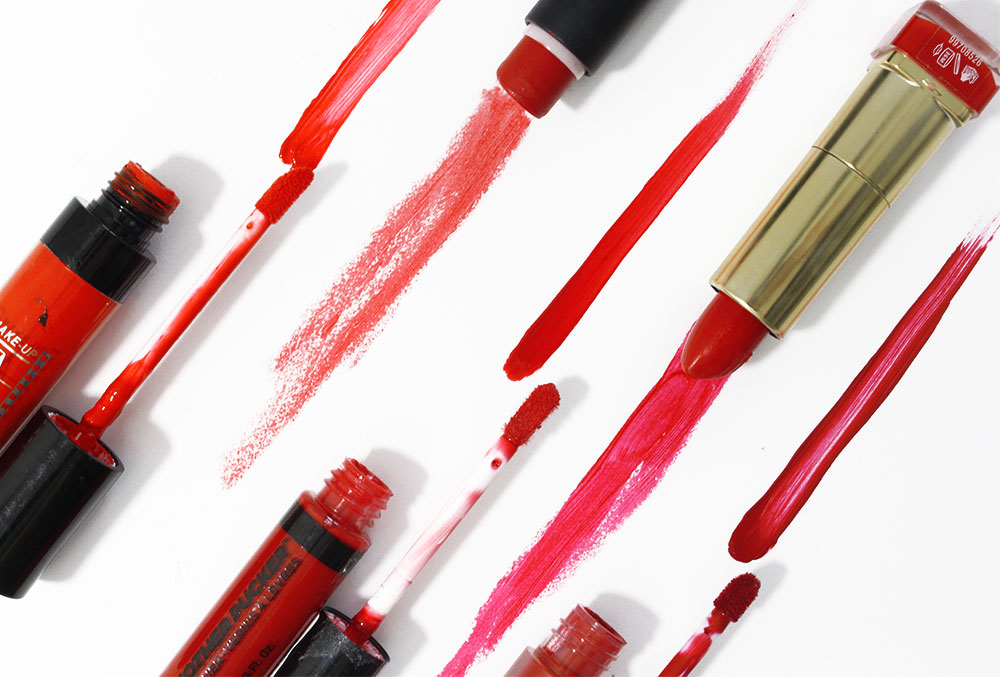 If there was a perfect time to wear reds it's now, it has the powers to lift a complexion and make the most shy person seem incredibly confident, I mean you can't be a shrinking violet with fire engine red lips!
It can be used to with little else on the face yet still make you look done up and can be worn in a variety of textures from vinyl, matte, balms, stains so on. The level of impact is up to the individual, try a softer shade or jump into the crimson gloss.
Here's my 5 picks from wow to pow!
From left to right:-
Makeup Atelier RW01 – Orange based red gloss
NARS Jungle Red – Soft orange based red lipstick with a more sheer finish
Soap & Glory Sexy Mother Pucker in Riot – True red high shine gloss
Maxfactor Ruby Tuesday – Cool blue toned red lipstick
Lime Crime Red Velvet – Deep cool toned red matte gloss
A lot of you asked me about the lip I was wearing in my last style post, it was the Makeup Atelier RW01 (first product)